One thing is absolute in the music business: everybody needs a good snare! This chunk of rhythmic wisdom is understood by the guys from Chair Audio, and so they made one for us all, named it EXC!TE SNARE DRUM and decided to just give it away for naught! Excited yet? If not, take a hit!
Despite its name, EXC!TE is very simple, with just a few knobs and controls at your disposal.  All you get is an Excitation section with knobs for Velocity, Rimshot and Tip Hardness to tweak the hits and a Resonator section with Drumhead Tuning, Snare Tension and Hit Position to customize the vibe.
But its simplicity is attained by deliberate design to make it slick and exhilarating to use. Through physical modelling, the sound it delivers is highly realistic, to be shaped by the tweaker with the few controls available. This means it is slick and swift to set with fairly amazing results. It's simple but sweet, exactly like our mother used to make.
This pack of sweets is FREE for everyone, with compatibility for Windows, Mac and Linux in the VST3 format, and there is also a paid version for less than $20 for whoever wants the Big Kahuna Burger instead.
For the Freebie though, just make sure your DAW supports VST3, download and you're good to go!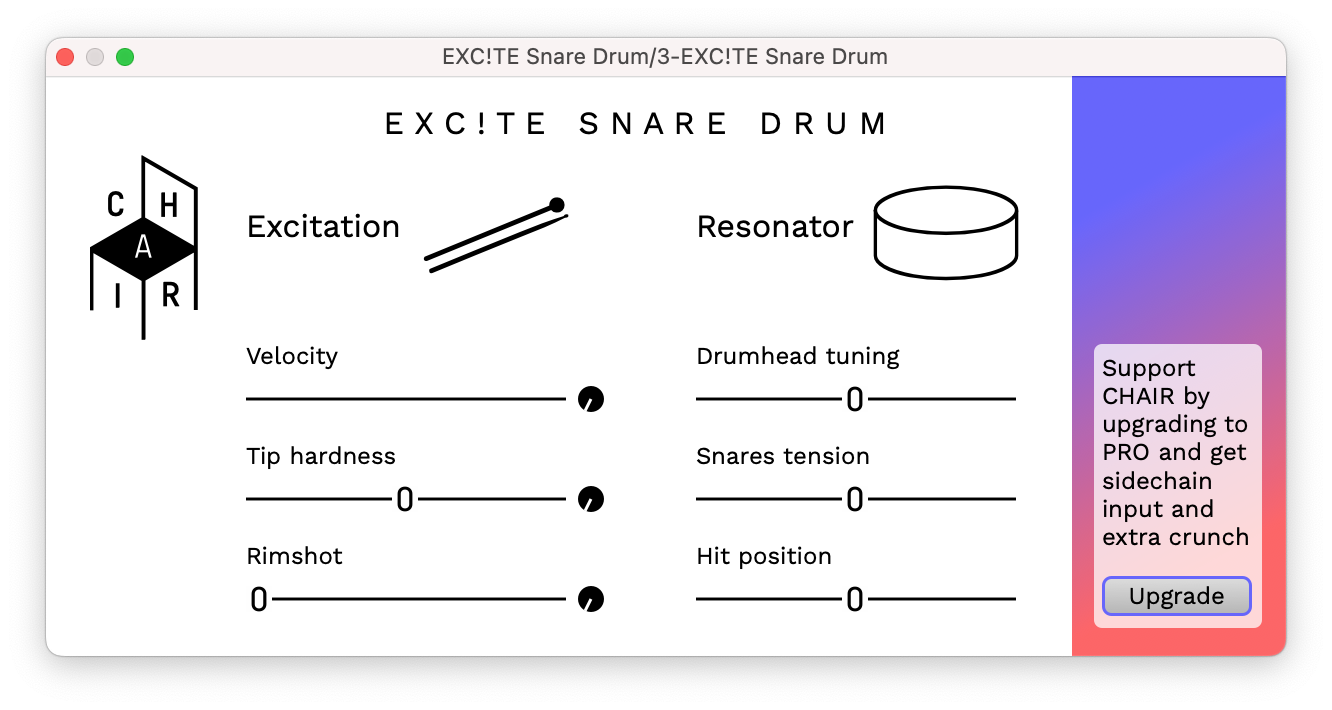 EXC!TE Snare Drum from Chair Audio is FREE forever!