TAL-Software has just updated three of its free audio effect plugins, and we felt it mandatory to let you know! Not because we're obsessed with free plugins (well, perhaps a little bit), but because they truly sit on the higher shells of free plugins. Their Filter-2, Chorus-LX and Reverb-4 have all three received a free update, and to deliver the glad tidings we will go over them:
TAL-Filter-2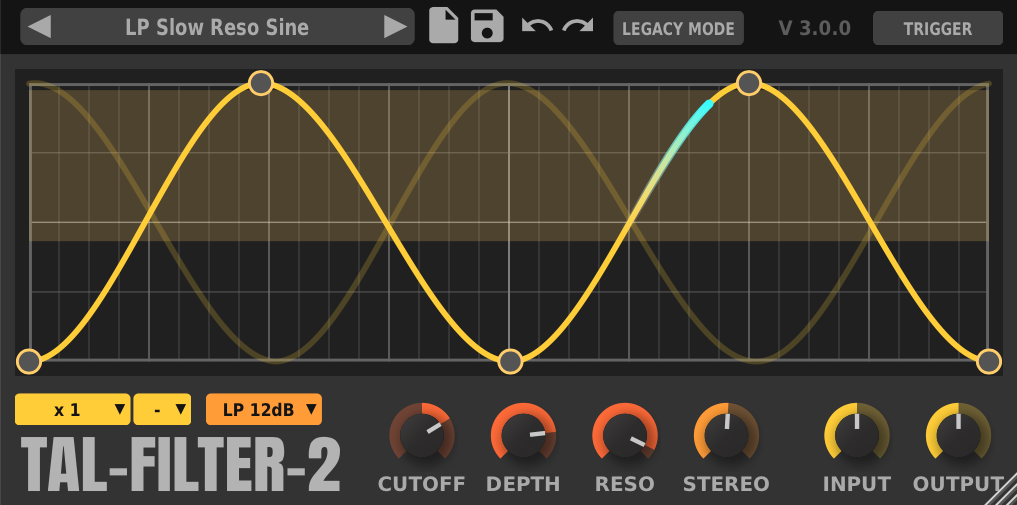 Filter-2 received a complete overhaul. Noticing off the GUI, we see they added a frequency cutoff knob to overcome a previous workaround. People have been requesting this feature for some time, so it is nice to see a developer responsive to its customers' needs, even for their free products. We also see an added knob for stereo-offset, but that is far from all.
They lost the distortion functionality and old modulation types but replaced them with some shine. There are now 5 modulation types to play with, a 'super clean' SVF filter capable of self-oscillation, an updated spline editor to 'draw' them curves in any shape or form, different host sync options like note and trigger, a modulation trigger button that can be automated, and a legacy mode for backward compatibility when needed.
This plugin is very versatile with a thousand potential uses. It is somewhat similar to Shaperbox from Cableguys, another plugin we recently articled. While still a whole other animal, TAL-Filter-2 immediately gave us a similar feel and 'aptness', in that any desired effect or modulation can be set up in a flash. Additionally, it is very clean and crisp. The best way we can describe this cool little Filter plugin is extremely 'clean' and 'to-the-point'.
TAL-Reverb-4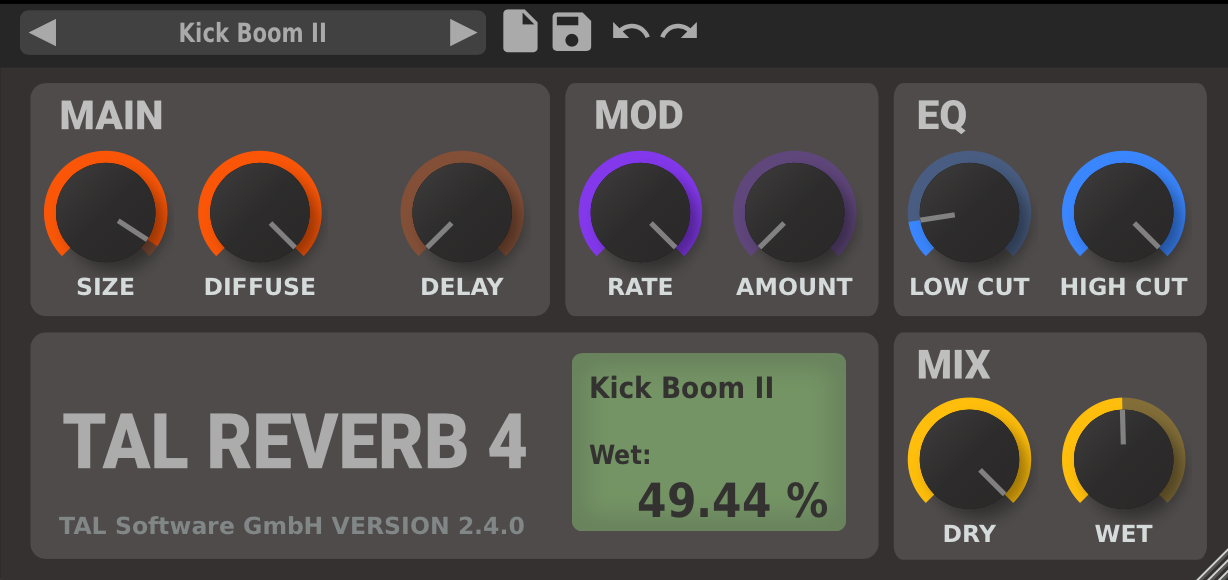 TAL-Reverb-4 got a smaller update, with an updated interface. They lost the rather bland blue colors and swapped them for some color. Simple, tight and sharp is how it now looks, in our honest opinion. They also added a new preset browser.
Other than this, TAL-Reverb-4 remains TAL-Reverb-4, described as a diffuse modulation Plate reverberation unit with a vintage after-taste. With controls for modulation rate, amount, room size and diffusion, it boasts a wide range of possibilities, and while a reverb unit can often require some additional processing power, TAL-Reverb-4 is noticeably light on resources. We quickly tested it against another, undisclosed free reverb plugin, and with 30 instances of each, TAL-Reverb-4 surprisingly only ate up much less than what its competitor took.
TAL-Chorus-LX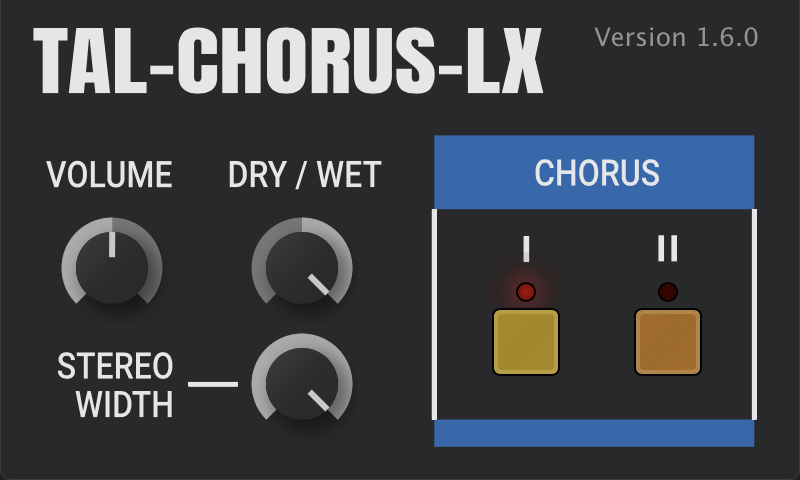 TAL-Chorus-LX received a new vector user interface and apparently had its core replaced, pimping it for its future endeavors in many a musician's DAW.
Made as a standalone version of the TAL-U-NO-LX plugin, TAL-Chorus-LX mimics the Juno-60 Chorus effect with a minimal control-set. With only 2 chorus modes, stereo-width, dry/wet and a volume knob, its minimalistic interface makes quick work of chorus-effects that sound just awesome.
Mind that for all three plugins, you need x64 Windows 7 or higher, x64 MacOSX 10.9 or higher, ProTools 10.3.6 or higher or an x64 Linux distro. Other than that, fun is ensured and your money remains safe!
---
TAL-Filter-2, Chorus-LX and Reverb-4 are updated and FREE!