Welcome to the FREE Plugins Report!
Every week or two we will let you know about the latest news about free plugins. Click the 'Discuss this freebie' links to join the conversation in the biggest and best Plugin Deals and Freebies Group on Facebook.
Let's get right to it!
---
Forever FREE – Discuss this freebie
Creative Music Production Tools
VST / AU / AAX Plug-ins for OSX and Windows
---
Forever FREE – Discuss this freebie
TAL-NoiseMaker is an improved version of TAL-Elek7ro and has a completely new synth engine and a lot of improvements in sound and usability. The synth also includes a small effect section with a reverb, chorus and a simple bit crusher effect.
A display shows the knob and slider values. This allows more control over the synth. A ringmodulator and a syncable triangle are also part of this synth. TAL-NoiseMaker includes new filter types as the self resonating 6dB low pass and a notch filter. Its improved amplitude ADSR is very suitable for slow pads as for really fast envelopes. 128 factory presets included, 80 made by Frank "Xenox" Neumann / Particular – Sound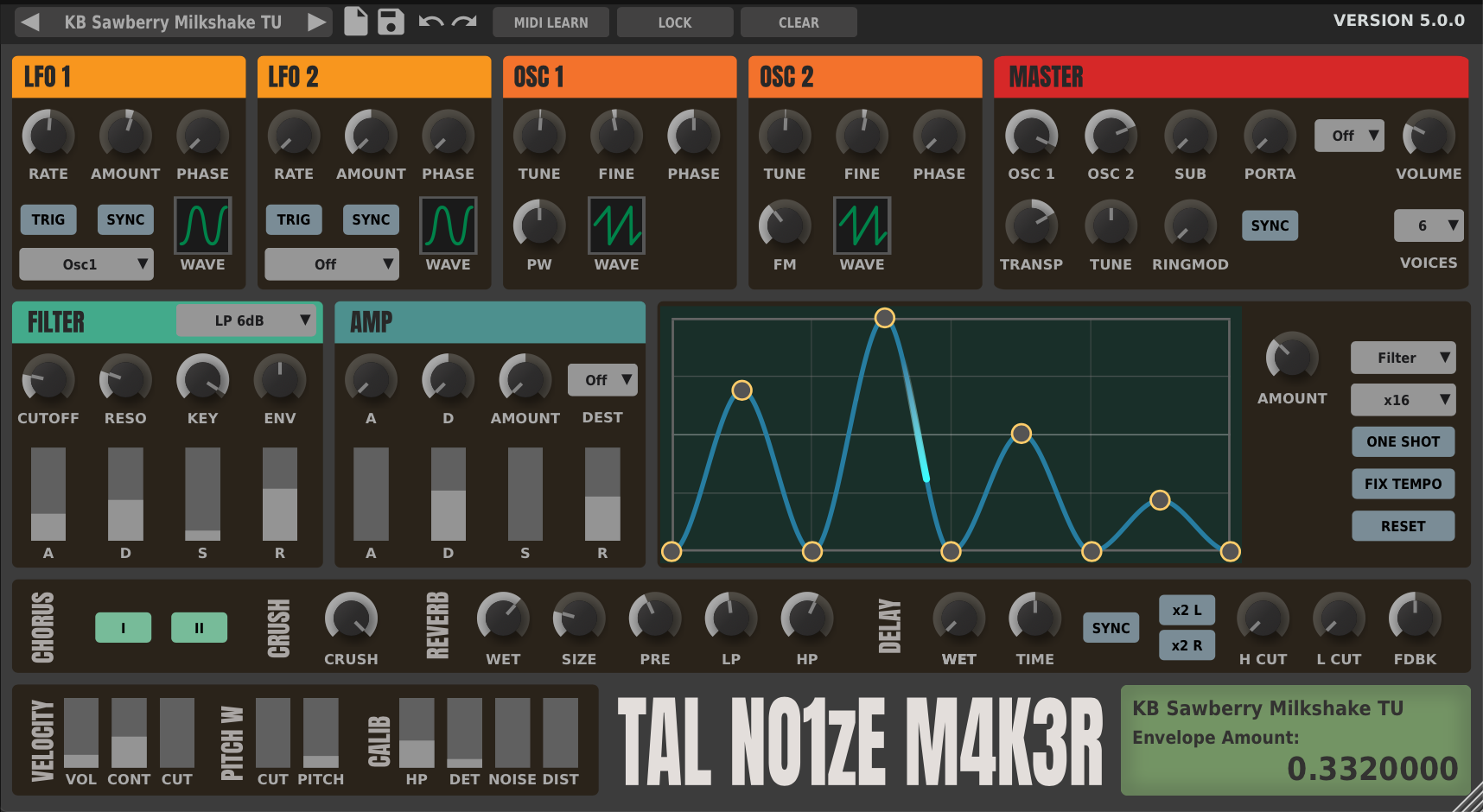 ---
Forever FREE – Discuss this freebie
The ChordPotion MIDI sequencer and effect plug-in (VST + AU) is your quickest way to create powerful and impressive harmonic phrases within seconds. Improve your songs and arrangements with authentic and professional patterns that react to your chords. You can mix and combine different playing styles with each other to create your own unique recipes.
---
Forever FREE – Discuss this freebie
Pianoteq is an award-winning virtual instrument which you can install on your computer (PC/Mac). It is available for Windows, macOS, and Linux, and will even run on some ARM-based boards such as the Raspberry Pi. It can be used both in standalone mode and as an instrument plug-in in VST, AAX, and AudioUnits hosts. Pianoteq offers superior playability and reproduces the complex behaviour typical of real acoustic instruments. Moreover, it lets you tweak the sound to your taste with the help of unique parameters. The Pianoteq sounds are authorized by Steinway & Sons, Bechstein, Petrof, Blüthner, Steingraeber, Grotrian, Hohner, among others.
Because there are no samples, the file size is just a tiny fraction of that required by other virtual instruments, making Pianoteq perfect for any modern laptop. Installation is simple and fast.
---
Forever FREE – Discuss this freebie
Fueled by over 30 years in the relentless pursuit of innovation, Cakewalk by BandLab is the new standard for the modern recording studio. Cakewalk by BandLab and all its world-leading features are available free-to-download via the BandLab Assistant client for Windows – your central hub on your desktop for your musical creative process.
---
Forever FREE – Discuss this freebie
SUB adds more depth, warmth & strength to your sound.
Requires the full version of Kontakt 5.3.1 or later
---
Forever FREE – Discuss this freebie
Klang shows how we see music and how important sound is to us in music.
We have established Klang as an independent brand and expanded it with many new instruments.
Each category has its own free instrument. So for each category you can experience how the instruments sound.
---
Forever FREE – Discuss this freebie
Ardour's core user group: people who want to record, edit, mix and master audio and MIDI projects. When you need complete control over your tools, when the limitations of other designs get in the way, when you plan to spend hours or days working on a session, Ardour is there to make things work the way you want them to.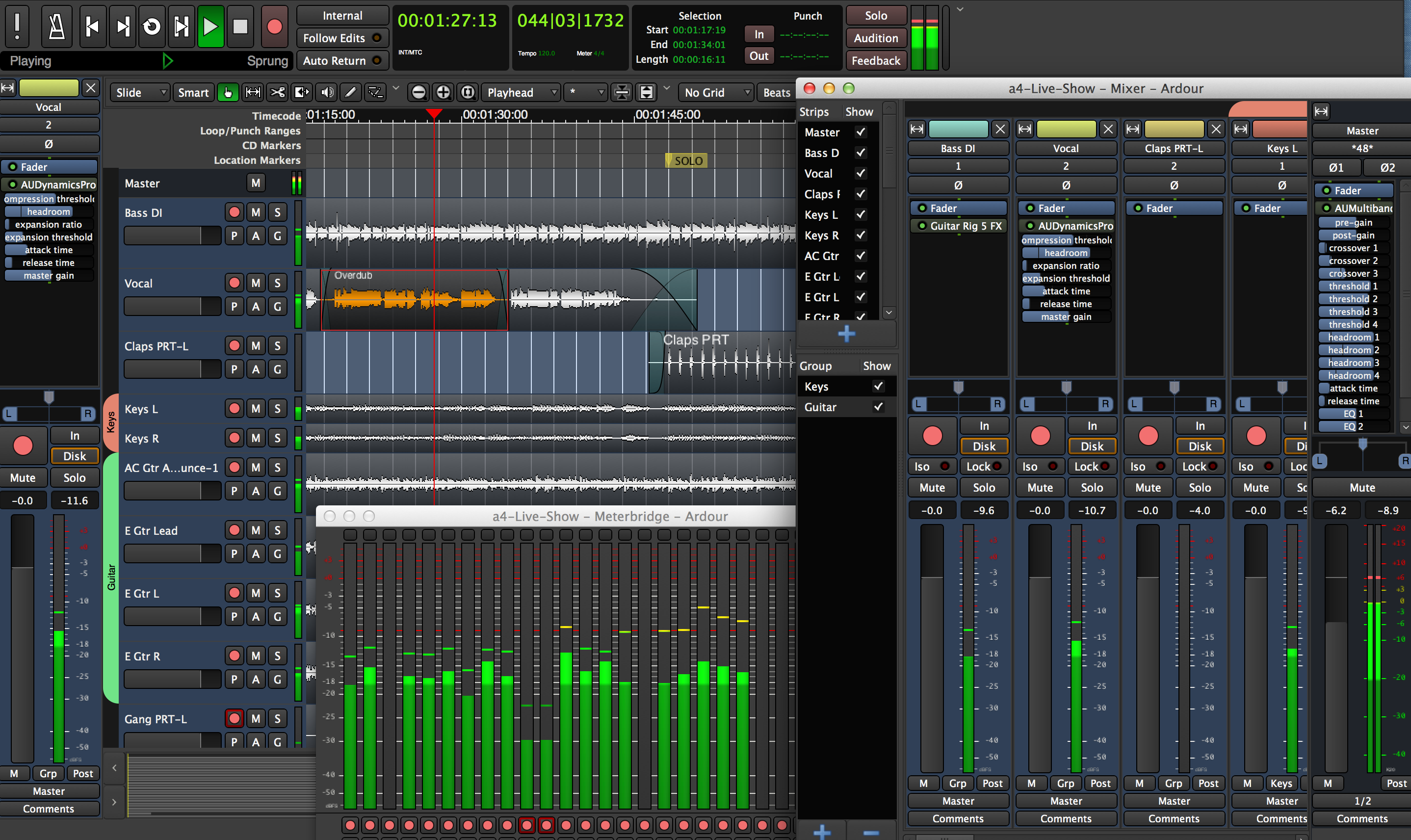 ---
Forever FREE – Discuss this freebie
The SK100 is compatible with both macOS and Windows and was written in pure C++ for optimization.
Features:
Comp1 – Harder compressor that uses peaking algorithms to instantly detect gain changes. Works well on many instruments, especially drums. You can view the equation for the gain computer here.
Comp2 – Softer gluing compressor for more transparent corrections. This compressor's gain computer is a bit complicated under the hood. It is still easy to use on the surface, but there's a lot of magic happening inside!
VU Meter – Shows the gain different from the input and output. You can view the gain differences for Comp1, Comp2, or both!
---
Thanks for reading. Hopefully you found something cool!
Remember, there is always a range of free effects, free instruments, and free studio tools available from our partner Plugin Boutique, so check those out too.
See you next week!