Every few weeks we will let you know the latest news about free plugins. Join the Plugin Deals and Freebies Facebook Group, or check out r/newplugindeals on Reddit if you want to find out about the latest deals and freebies as they happen.
---
Until October 31st
Spread Light – The lightweight stereo tool. Spread as you like: Take Full Control of the Processing Amount with this light-weight version of Spread. Spread it Out, or fold it in. Widen your synth lines or focus your bass. Spread Light can be an indispensable tool, allowing you to narrow the stereo width of tracks or push them wider in mixing and mastering situations. Yum Audio has also added 2 different processing modes, so you'll be able to create some yummy mixes.
Forever Free
The VB-Audio Matrix is an audio framework to connect everything together, channel by channel: Several ASIO devices, several Windows devices, several audio Applications and DAW, several Computers. Now with the VB-Audio Matrix, all audio streams can be managed, routed and mixed together, from your USB MIC to any ASIO devices, from your ASIO device to any audio applications, to or from Voicemeeter to Discord, Zoom or Ableton Live, to or from all other computer thanks to VBAN streaming features… All connections will be possible channel by channel.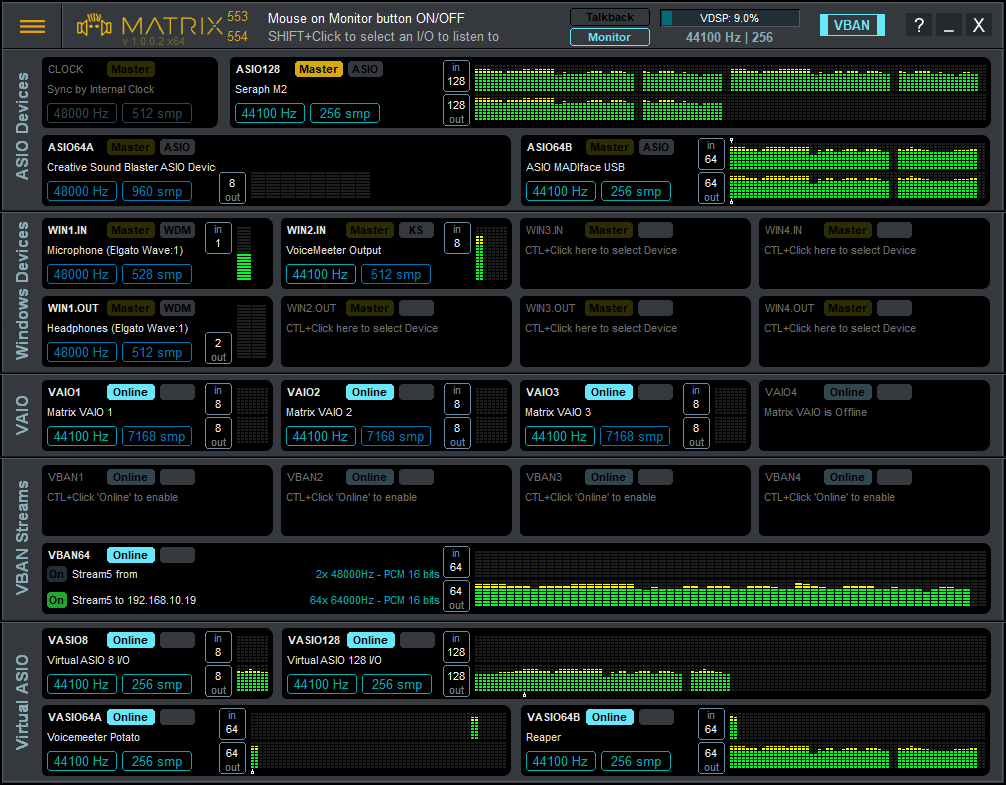 Forever Free
The software tonica has the unique ability to compose and analyze music pieces. This ability was learned by tonica from music examples (e. g. chorales composed by Johann Sebastian Bach) using Artificial Intelligence (neural networks and symbolic algorithms). You can use this feature to playfully learn the basics of composition and music analysis and use tonica as a tool to create your own compositions.
Forever Free
The Warmy EP1A Tube EQ V2.1 has been completely remodelled including all new DSP our new tool bar menu and so much more tube goodness! Silky-smooth EQ curves and tube-warmth completely redesigned from the ground up. The EP1A offers low boost, low cut, high boost, high cut, and bandwidth controls.
The Free Orchestra by Project Sam around a year ago, and more specifically, we discussed some pretty significant enhancements made by the developer. These enhancements included a shift to the same engine that powers flagship products like Symphobia and True Strike, along with multiple interface improvements. Now that The Free Orchestra 2 is on the scene, Project Sam has mapped out an entire year of new instrument releases.
Forever Free
The Wavetable plugin comes with a range of features designed to enhance the user's experience. It includes two wavetable, one noise, and one sub oscillator. The plugin also features a single filter, which can be used to modify the sound in various ways. There are six LFOs (Low-Frequency Oscillators) included in the plugin, three of which are mono and the other three are poly. These LFOs come in 17 different shapes, providing a wide range of modulation possibilities. In addition, the plugin includes three envelopes, which can be used to shape the amplitude of the sound over time. Wavetable also comes with five effects that can be used to further manipulate the sound. These effects include reverb, delay, distortion, and more. The plugin also includes a visualization feature, which allows users to see a graphical representation of the sound they are creating.
Forever Free
Transport yourself to ethereal realms with Adastra String Ambiences, a treasure trove of handcrafted sonic wonders. Every sound in this collection was taken from the original Adastra Strings demos, and then elegantly crafted into mesmerizing, ambient beauty. Immerse yourself in these soulful sounds, each note a testament to the depth of possibilities with strings.
Forever Free
Elevate your audio production game with Radiant Q, an exquisite plugin that pays homage to the legendary tube-based equalizers of the bygone era. Immerse your tracks in warmth, character, and vintage charm as you rediscover the magic of classic analog sound.
Forever Free
Vaporizer2 is a hybrid wavetable additive / subtractive VST / AU / AAX synthesizer / sampler workstation. The heart of this plugin is the alias-free versatile high-performance wavetable sound engine with low system CPU resource usage. Vaporizer2 comes with a groundbreaking wavetable editor with a vast number of editing possibilities including frequency shift, smooth, clean, bend and bloat for single-cycles, parts of single-cycles or even whole wavetables. Featuring an easy-to use wavetable draw mode with smooth Bezier curves and snap to grid function.
Forever Free
The DHOL ENSEMBLE was recorded on a beautifully crafted scoring stage at Georgian Film in Tbilisi, Georgia. Recorded in pairs with a center percussionist, it gives the true feel of a 5-person ensemble. With the 5 velocity layers and 8 round robins included in this meticulously sampled instrument, the possibilities for customizing authentic-sounding percussion phrases are practically endless.
---
Thanks for reading. Hopefully you found something cool!
Check out previous FREE Plugins Reports for even more freebies! And remember… there is always a range of free effects, free instruments, and free studio tools available from our partner Plugin Boutique, so check those out too.