Welcome to the FREE Plugins Report!
Every week or two we will let you know the latest news about free plugins. Follow @newplugindeals on Twitter, join the Plugin Deals and Freebies Facebook Group, or check out r/newplugindeals on Reddit if you want to find out about the latest deals and freebies as they happen.
---
Until April 26th
The freebies include some sweet analog saturation and compression with Black Box Analog Design HG-2 and Shadow Hills Mastering Compressor, plus an Ampeg SVT-VR Classic emulation – the bass amp sound that changed low-end tone forever. Also included is Brainworx bx_masterdesk — a complete analog mastering desk inside your DAW, as well as the iconic analog synthesized sound of bx_oberhausen, and the rare sound of the bx_console Focusrite SC.
---
Until April 28th
This bundle of goodies includes NOIZECLICK, a brand new kick drum synthesizer, Roboticon which contains 60+ high powered Psychedelic presets for Xfer's Serum Advanced Wavetable Synthesizer and Sick Noise Vol 1 which contains 35 Serum presets and 45 Audio FX samples for high tech and psytrance music.
---
Until April 30th
Traverse exciting new sonic landscapes with the TERRA NOVA. Over 500+ melodies, loops, FX and one-shots come together to create a euphoric set of samples.
---
Until April 30th
An all-in-one guitar amp & effects software that turns your computer into the ultimate virtual guitar rig.
---
Until April 30th
Part of the Augmented Series, Augmented STRINGS Intro is a streamlined version of an innovative instrument that combines rich sampled strings with state-of-the-art synthesis, giving modern producers immediate access to a comprehensive range of authentic, abstract, and evocative string sounds.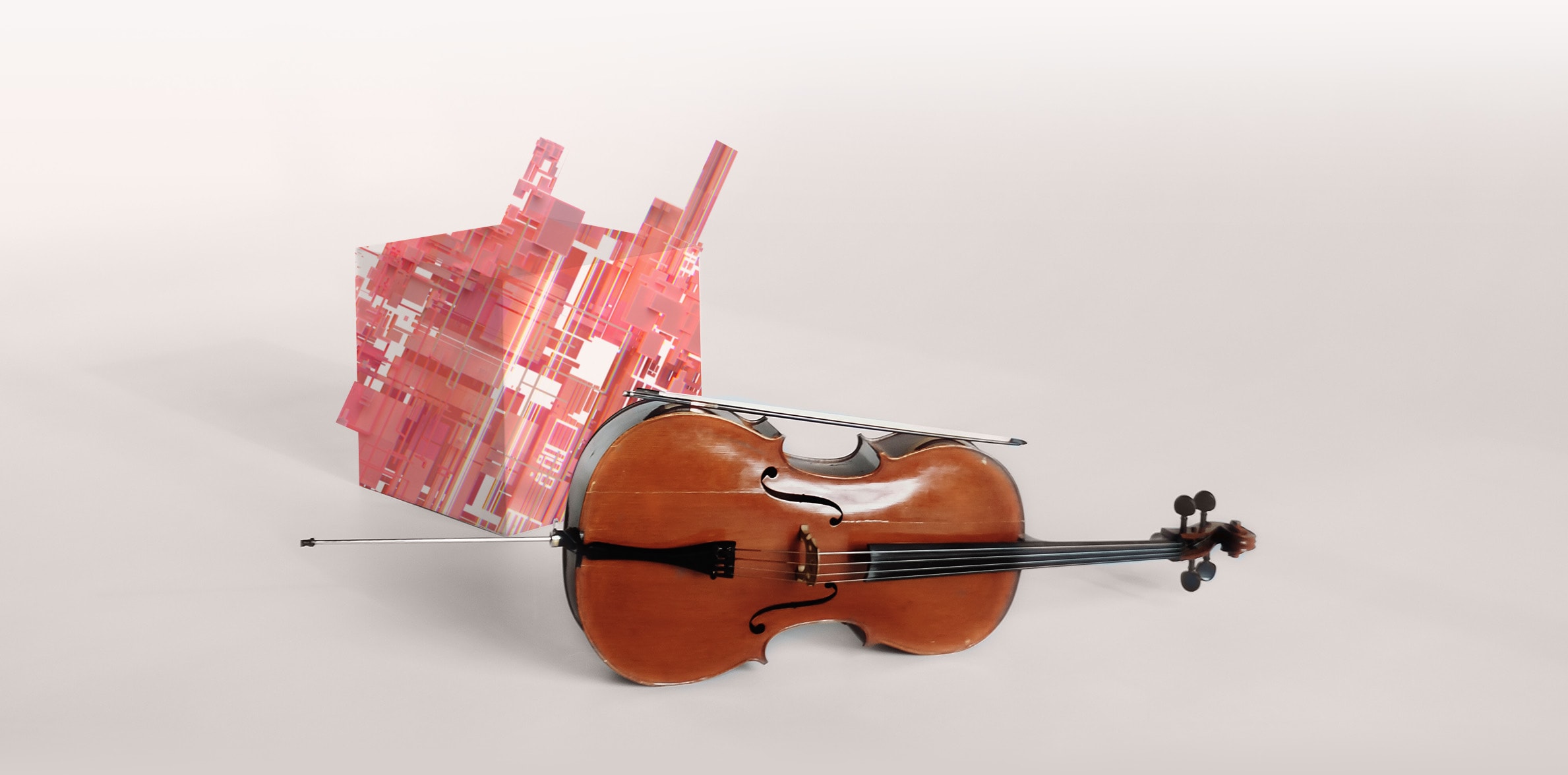 ---
Until April 30th
Virtual Drummer PHAT is a slick and funky Hip-hop operator, producing grooves, fills and breaks straight from the street! Ready at any time to quickly lay down entire beats and rhythms that will make your body move and keep the MC nodding their head. Perfect for grooving, funky and urban styles, PHAT is the perfect studio companion for music producers of all skill levels.
---
Until April 30th
Rule Tec EQ1A is all in one solution for both professional mixing and mastering purposes. You really can't go wrong with it.
---
Until May 1st
Neural Q gives your music a very "analog" sounding Top-end sparkle and "Heavy" bottom end seldom found in plugin equalizers.
---
Until May 1st
Some performances are almost perfect. Almost. The desired perfection can be achieved by using Autoformer. A tool that can act almost inaudibly as well as it can add great colour to your tracks.
---
Until May 5th
Auto-Tune Unlimited is our premium subscription bundle that offers the lowest cost-of-entry access to the complete AVOX collection, every current version of Auto-Tune, Auto-Key, free software upgrades, and ongoing access to select new plugins.
---
Flux Mini 2 is an audio effect that adds life, character and dynamism to your tracks. The customisable graph creates a shape which can be used to modulate filter cutoff, filter resonance, amplitude and mix.
---
99Sounds proudly presets Cinematic Transitions, a collection of 50 free transition sound effects crafted by Gonçalo Penas.
---
ttm002 is a digital synthesizer with a unique waveform synthesis engine and modulation mechanism. ttm002 can generate arbitrary waveforms by adjusting the balance of four basic waveforms, and combinations of the four basic waveforms are provided as presets.
---
Clean Electric Guitar is a sampled-based plugin made to be used as a source for virtual guitar amps and effect racks. Two electric guitars have been sampled note by note and tuned to perfection. The samples in Clean Electric Guitar are given to the public domain. This way, it can be used as a source to create sound design, loops, and sound effects.
---
Room Reverb is an audio plugin that lets you add reverberation to your recordings in your Digital Audio Workstation (DAW).
---
VLT LO-FI is a free instrument for Windows and Mac compatible with our QM Sounds player.
---
With more than six millions of samples and an unprecedented variety of articulations with nuanced details, the Vienna Symphonic Library helps you create the most realistic renderings of your musical ideas.
---
Utilizing the same algorithms that sound designers use to create shephard tones / risset filters, Sweep uses a bunch of filters to make your sound feel like it's rising (or falling) endlessly.
---
QM Sounds is the name given to our new sample player, focused on relaxation music, meditation, ambient, lofi, field recordings and many more.
---
Introducing Orbasynth, the desktop version of Orba's internal synthesis engine. Use Orbasynth to create, modulate and export your very own Orba presets.
---
Subscribe to newsletter;
Use code: EPS_ExMandoBits_100
The Extended Mandolin Bits is a small version of our full Extended Mandolin Library, offering 3 patches: Long; Pad; Col Legno.
---
AmpliTube has come a long way since 2002. We've marked many milestones on the road to perfecting virtual amps and effects.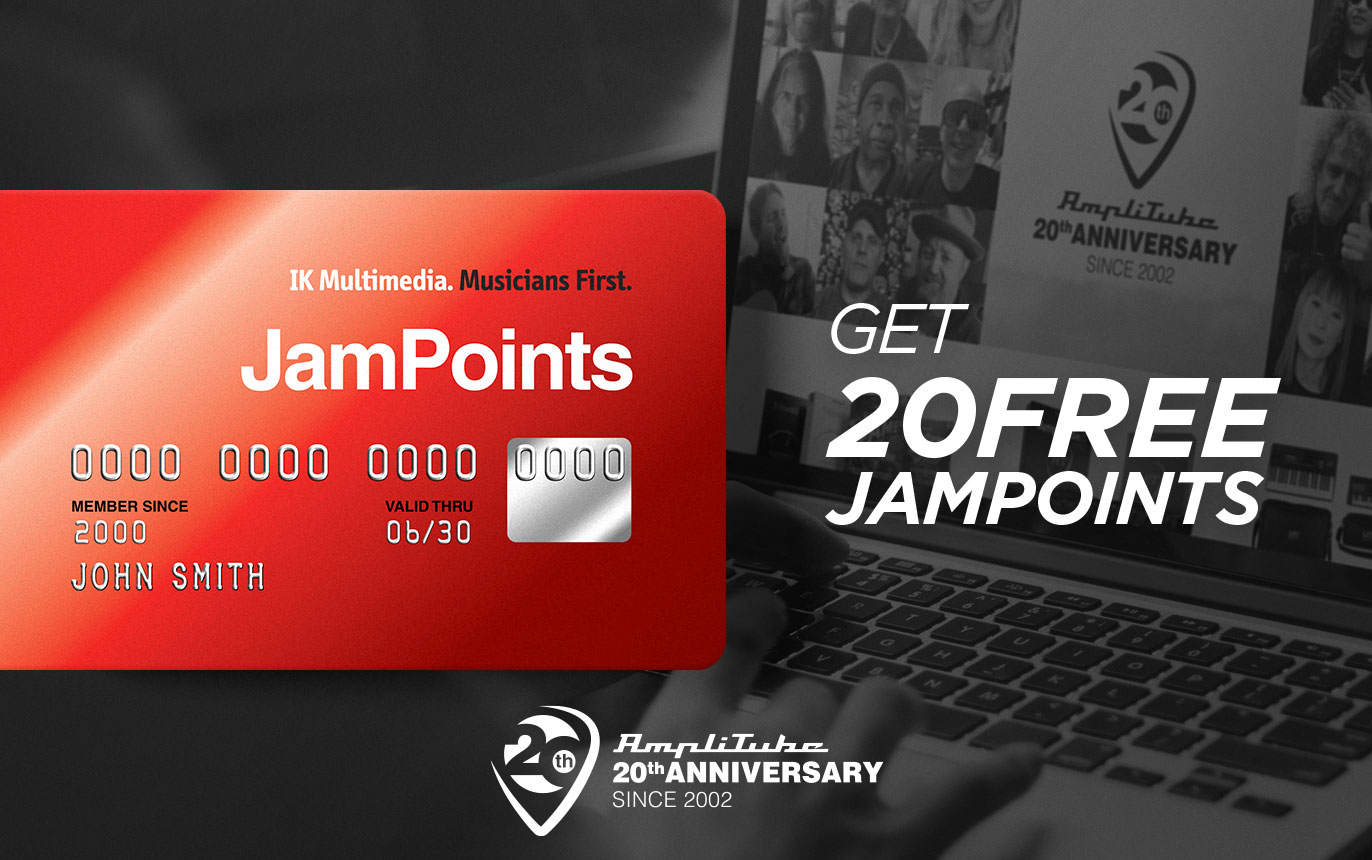 ---
Strings One is a free software that features solo strings and string ensembles that Sound Magic recorded at Platinum Sound in New York City. Powered by the latest Neo Orchestra Engine. Strings One could provide an amazing experience with strings instruments.
---
When we created Orchid, we sat down and put ourselves into the mindset of the music listener, and it changed our entire approach for making melodies.
---
AmpliTube 5's preset sharing community is now open to the public. Get ready to explore a new dimension of music networking and a brand-new way to reach people who share the same passion and interest in making music.
---
---
This library presents a series of Impulse Responses captured across a range of heritage spaces at Chatham Dockyard in Kent, UK.
---
Contemporary Soloists series is a culmination of everything we've learned throughout our sampling adventure, and it truly represents Sonixinema's ideals and taste.
---
Compact Nembrini Audio Chromatic Tuner gives you fast, accurate tuning in a single plugin or iOS App.
---
Triple Fader is a simple gain plugin.It has a triple of range-configurable gain fader.This is a free plugin.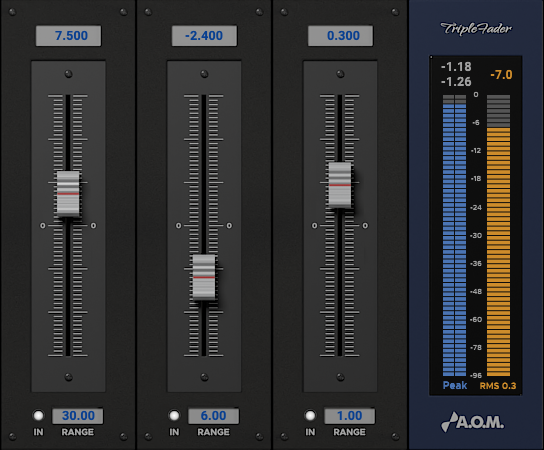 ---
Turning their talents to sampling, lead arranger Cordaro Rodriguez and vocalist Micah Christian recorded a breathtaking collection of vocal performances — channeling heartache and emotion into every note.
---
The Felt Seiler contains 3 more synth/sound design layers for you to choose from, which will help you shape a unique sound.
---
Rand (formerly Push) is a generative synth sound module. It will create a new patch every single time you hit that button in the middle. Edit panel will allow you to fine-tune sounds.
---
DReverb is a free plugin for creating high quality algorithmic reverbs. A feature of this plugin, like other reverbs from Stone Voices , is a wide range of reverb times (up to 100 seconds), as well as low CPU consumption.
---
Darvaza is a multichannel gate with a twist : whenever the gate closes on your input signal, you get a perversion of your source spat back at you. It can however work as a time synchronized classic tremolo too.
---
GPU Audio is the world's first and only GPU-based audio processing technology. By offloading DSP onto a computer's local or remote GPU, it dramatically increases performance by allowing real-time parallel audio processing — making complex audio processing a breeze
---
W. A. Production together with Computer Music is proud to share the free version of our MultiBender delay plugin, MultiBender CM! With delicious multi-band processing and four simultaneous delay modules, MultiBender CM is your tempo-synced solution to creative delay processing.
---
Retro Keys VII is a plugin with seven retro piano types that recall moments from the past.
---
Combining the soft dynamics of a grand piano, an expertly crafted sound design layer, and a highly customizable interface—FOUNDATIONS | Piano is an expressive cinematic tool created to tell your story.
---
Midi's are Royalty Free for you to make Beats with. Don't use them to make loops/samples/compositions or to send out for collabs.
---
Thanks for reading. Hopefully you found something cool!
Check out previous FREE Plugins Reports for even more freebies! And remember… there is always a range of free effects, free instruments, and free studio tools available from our partner Plugin Boutique, so check those out too.
See you next time!