Welcome to the latest FREE Plugins Report!
Every few weeks we will let you know the latest news about free plugins. Follow @newplugindeals on Twitter, join the Plugin Deals and Freebies Facebook Group, or check out r/newplugindeals on Reddit if you want to find out about the latest deals and freebies as they happen.
---
Until April 30th
Smasher is an unprecedented custom modification of the classic Urei 1176 compressor circuit, a unique formula that the Pulsar team stumbled upon while fine-tuning other algorithms. The original 1176 compressor hardware offered a selection of four ratios, but studio engineers soon discovered that pressing them all at once led to a distorted, explosive and highly compressed sound. It's this "All buttons in" or "British" mode that Smasher was painstakingly designed to recreate.
---
Until April 30th
Elevate your stereo mix with EXOVERB MICRO's realistic and spacious reverb. This compact audio plugin packs a punch, powered by the same proprietary reverb engine as its bigger brother, EXOVERB. Choose from 8 expertly crafted acoustic scenes for a truly authentic sound in modern audio production. Streamline your mixing process with the intuitive triangle pad to perfectly balance late reverberation, early reflections, and dry signals.
---
Forever Free
Featuring many synthesis techniques, a great selection of filters, a flexible modulation engine, a smorgasbord of effects, and modern features like MPE and microtuning. Surge XT is a wonderful tool. We love it. We think you will, too!
---
Forever Free – Discuss this Freebie
Fire The Gold, is the brand new FREE Acqua plugin in the VST, VST3, AAX, and AU formats in our Fire series bringing you the finest authentic 'golden' british sound, and best of all, it's FREE! Fire the Gold embodies one of the most musical sounding Class-A preamps with Input-Output transformers ever built, an undisputed audio masterpiece in Acustica Audio's signature style, all within a fast and intuitive software interface.
---
Forever Free – Discuss this Freebie
MIDIBlinker is an application that displays up to 99 different colors based on MIDI input. One practical use is as a visual metronome.
---
Forever Free – Discuss this Freebie
S Pulser is a unique tremolo effect plugin, designed to help you effortlessly create captivating and rhythmic melodies. Ideal for music producers, sound designers, musicians, and DJs alike, this versatile tool is available for free download. Give it a try and explore new ways to streamline your music-making process.
---
Forever Free – Discuss this Freebie
Lost-sampler is a digital Lofi effect. Developed at the end the 20th century, digital memory is the most recent medium used for music reproduction. First samplers used low bitdepth digital memory and low samplerate digital-analog converter. Lost-sampler is intended to track down the distortion of these first samplers, through their main digital artefacts like jitter, subsampling and bitcrushing. Plugins can be used mainly on instruments (like guitar, vocals or keyboards.), but also on stem track like drum-kit or stacked chord track.
---
Forever Free – Discuss this Freebie
In its 15-year history, RoughRider has become one of the most commonly-used plugins in all of music production; its simplicity and sound make it a go-to compressor for every style of music.
---
Forever Free
Audio Damage announced that its Grind distortion plugin is now discontinued and free to download. Distortion is one of my most frequently used effects, and I have an embarrassing amount of plugins dedicated to this task in my folder. If you're also on the hunt for the perfect distortion, you might want to try Grind by Audio Damage.
---
Forever Free – Discuss this Freebie
The APU Loudness Meter plug-in is a free dynamic range analysis tool supporting a variety of loudness types (LUFS, RMS, True Peak, Peak).
---
Forever Free – Discuss this Freebie
Linda Audio releases Fuzzy – versatile guitar fuzz distortion plugin with some extra features. Fuzzy does not model any real hardware but it is capable of wide spectrum of fuzz distorted sounds. Its range is from gentle fuzzy overdrive to complete rectifier mayhem. There are controls for input and output gain, boost gain and tone and there is a choice of two fuzz algorithms. On top of that there is also 8-band graphic equalizer with optional automatic gain compensation allowing radically change the overall sound. Finally, gate with adjustable threshold is also available.
---
Forever Free
For the past 8 years as a company, it has always been our job to study every moving trend throughout the years of music. And because of this we've noticed a common theme, which is that sounds are constantly shifting and evolving into something new. That's why we believe that producers who experiment with different sounds and styles will eventually dominate the industry. And in 2023, production styles have become so fluid to the point where new genres are being born every single day. So our entire focus for IMMORTAL has been centered around this concept. Our vision for this project was to build a library of limitless inspiration to help producers create their own unique sound. With IMMORTAL, you'll get access to top level samples inspired by every corner of music, to give you everything you'd need for producing fresh & unique ideas.
---
Forever Free
At W. A. Production, we are excited to announce the release of our latest free gift to music producers everywhere – the Free Anniversary Collection Vol. 9! As we mark our 9th year in the industry, we've put together an incredible bundle of some of our best sounds and samples from the past year. This collection includes a diverse range of top-quality Samples, Construction Kits, Presets, MIDI, Loops, and much more, covering a wide range of musical styles and genres.
---
Forever Free – Discuss this Freebie
Focusrite plugins have been around for quite some time. They were originally available exclusively for Focusrite hardware owners. However, the company has discontinued its legacy plugins and now offers them for free on its website.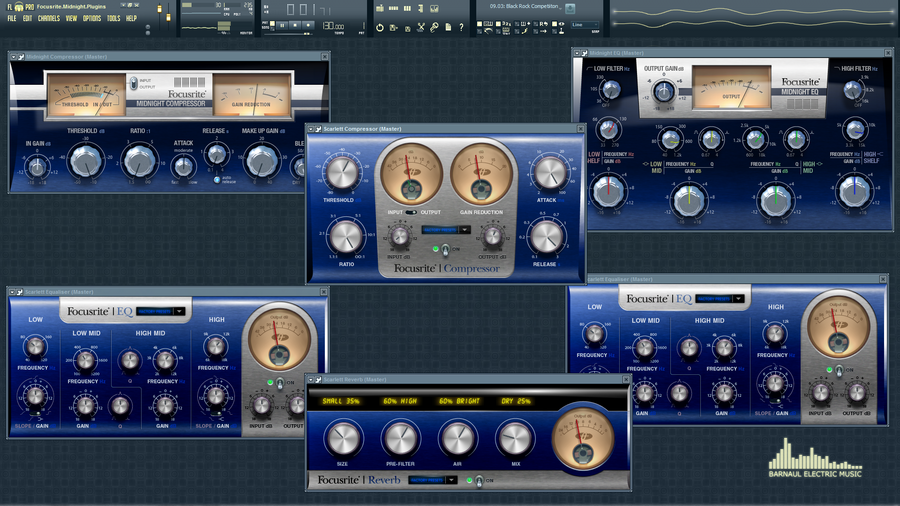 ---
Forever Free – Forever Free
Polyverse Wider gives any mono signal the illusion of an expanded stereo image with an awe-inspiring amount of width. It's a unique stereo widener plug-in that is completely "mono-compatible" — any signal that has been widened will always remain in phase with itself, even when it is summed back into mono. Best of all, Wider is a completely free plug-in!
---
Forever Free
Fluctus is a free 3-operator FM synthesizer that's incredibly simple yet very flexible in the sounds it can produce.
---
Forever Free
Apricot is a free compact hybrid synthesizer with a massive sound.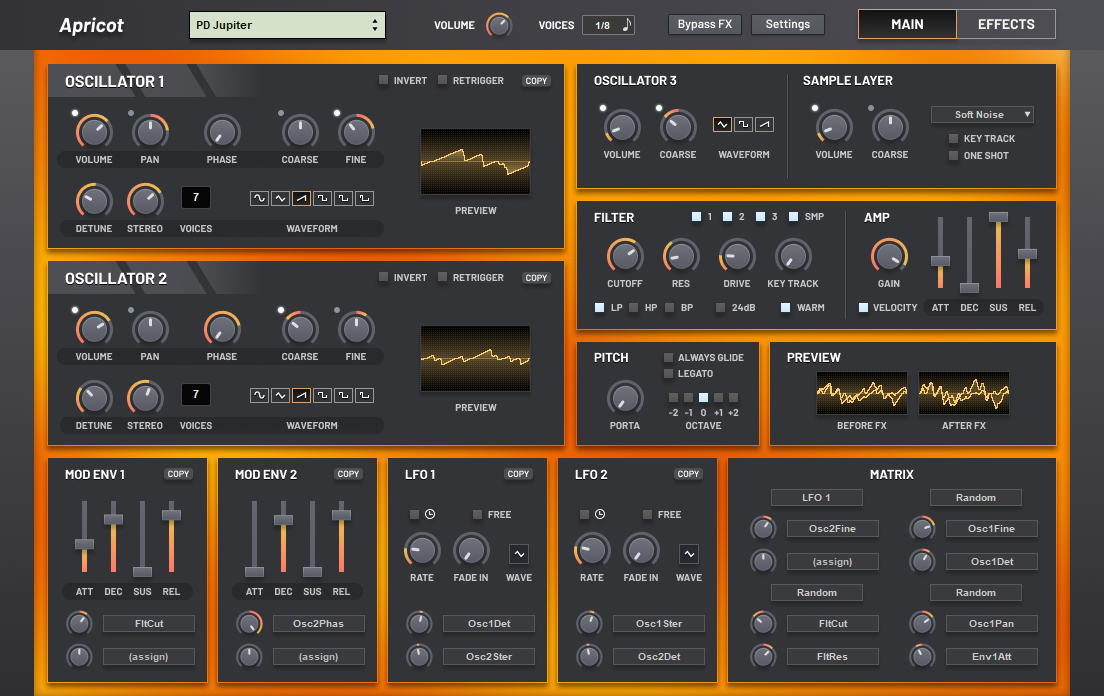 ---
Thanks for reading. Hopefully you found something cool!
Check out previous FREE Plugins Reports for even more freebies! And remember… there is always a range of free effects, free instruments, and free studio tools available from our partner Plugin Boutique, so check those out too.
See you next time!