Welcome to the latest FREE Plugins Report!
Every few weeks we will let you know the latest news about free plugins. Follow @newplugindeals on Twitter, join the Plugin Deals and Freebies Facebook Group, or check out r/newplugindeals on Reddit if you want to find out about the latest deals and freebies as they happen.
---
Until April 19th
If you are not so versed in music theory this pack is absolutely for you! Still, if you understand music theory well, these presets will move you toward interesting song ideas! This pack is valuable for experienced producers as well because there is endless room for experimentation. Also, this is a real time-saver when you want to come up with an interesting chord progression.
---
Until April 21st – Discuss this Freebie
NUGEN Audio has teamed up with Production Expert for an exclusive giveaway. Until 21st April PE readers can claim a free license for A|B Assist. A|B Assist is a tool for quickly comparing two pieces of audio. This could be two different takes, two mix revisions, two versions of a master, two plug-in options, or something else entirely! Blind tests can be conducted in 'test' mode, with the two channels labelled randomly as X and Y in order to remove any subjectivity or biases.
---
Until April 25th
Studio Trap is back with 'Scorpion' a futuristik trap sample pack featuring (20) melodic layered loops in the style Future, Lil Uzi Vert, Trippie Redd, Yeat and many more. This pack has everything you need to be a trend-setter bringing you array of cutting-edge sounds for Modern Trap productions and will for sure elevate your beat making to the next level.
---
Until April 30th
'Vocal Shotz' is a hot new product from Cartel Loops. This pack includes professionally recorded, one-shot vocal chops to use in all Popular genres such as Hip Hop, Trap, RnB and more.
---
Forever Free
Creatures, a Bristol-based producer, is making increasingly large waves in the UK Drum and Bass scene. Access his signature sound by downloading "Aftershock", a collection of bold beats, gritty basslines, and fresh fx – available exclusively to members of the Devious Machines community.
---
Forever Free – Discuss this Freebie
Clean Electric Guitar is a sampled-based plugin made to be used as a source for virtual guitar amps and effect racks. Two electric guitars have been sampled note by note and tuned to perfection. The samples in Clean Electric Guitar are given to the public domain. This way, it can be used as a source to create sound design, loops, and sound effects.
---
Forever Free – Discuss this Freebie
Famous American Graphic Equalizer & Saturator in a box. You can simply equalize your sound with famous American Graphic Equalizer and also saturate any band. Saturator and Equalizer have their own independent faders. Also, Gain Compensated Main Input (Drive) & Mix. You can go crazy with Equalizer & Saturator and then blend with DRY sound to get best balance.
---
Forever Free
We are proud to introduce a brand new free sample pack for music producers and filmmakers! This pack contains 20 high-quality pulse loops that are perfect for adding energy and movement to your music and video productions. Each loop has been carefully crafted to ensure maximum impact and usability. Whether you're creating a film score, a commercial, or a dance track, these pulse loops are sure to inspire and enhance your creativity. And the best part is, they're completely free! Simply download the pack and start incorporating these dynamic loops into your projects right away.
---
Forever Free – Discuss this Freebie
Warm, gritty and spirited — this electric piano is an undisputed classic. Sampled from a rare Fender Rhodes model Seventy Three, explore four timeless presets, ranging from mellow and soulful to raspy and overdriven.
---
Forever Free
Welcome to The 88E, a free — yet surprisingly inspiring — virtual piano. Mattias has sampled this majestic instrument with 30 dynamic layers, providing a wide spectrum of tonal fullness. Naturally, the samples are also re-pitched in our Kontakt UI, allowing you to play whatever pitch you'd like.
---
Forever Free – Discuss this Freebie
Flash is a high quality transient shaper with M/S capabilities, clipping function to never exceed 0dB a handy mix and output volume controls. Download it now for free!
---
Forever Free – Discuss this Freebie
Venn Audio has made its own bundle of free effects available for use. The catch: you'll need to join Venn Audio's community on Discord to access the free bundle. Venn Audio has nine effects ready for usage, covering various audio mixing applications.
---
Forever Free – Discuss this Freebie
Freetakt is the new choice for musicians and producers who seek quality and versatility without spending a fortune. As a free sampler, it offers powerful features and an intuitive interface, without compromising sound quality. Freetakt is the perfect alternative to the paid Kontakt, offering a vast library of high-quality samples and support for plugins and integration with other DAWs.
---
Forever Free
Introducing Claw – Free Vinyl Scratch Loops Vol.1, a handcrafted sample pack that I have personally put together to enrich your music productions with the unmistakable warmth and character of vinyl. The Claw – Free Vinyl Scratch Loops Vol.1 sample pack is perfect for a wide range of music genres, from classic hip-hop vinyl loops to modern trap vinyl loops and even edm vinyl scratch loops.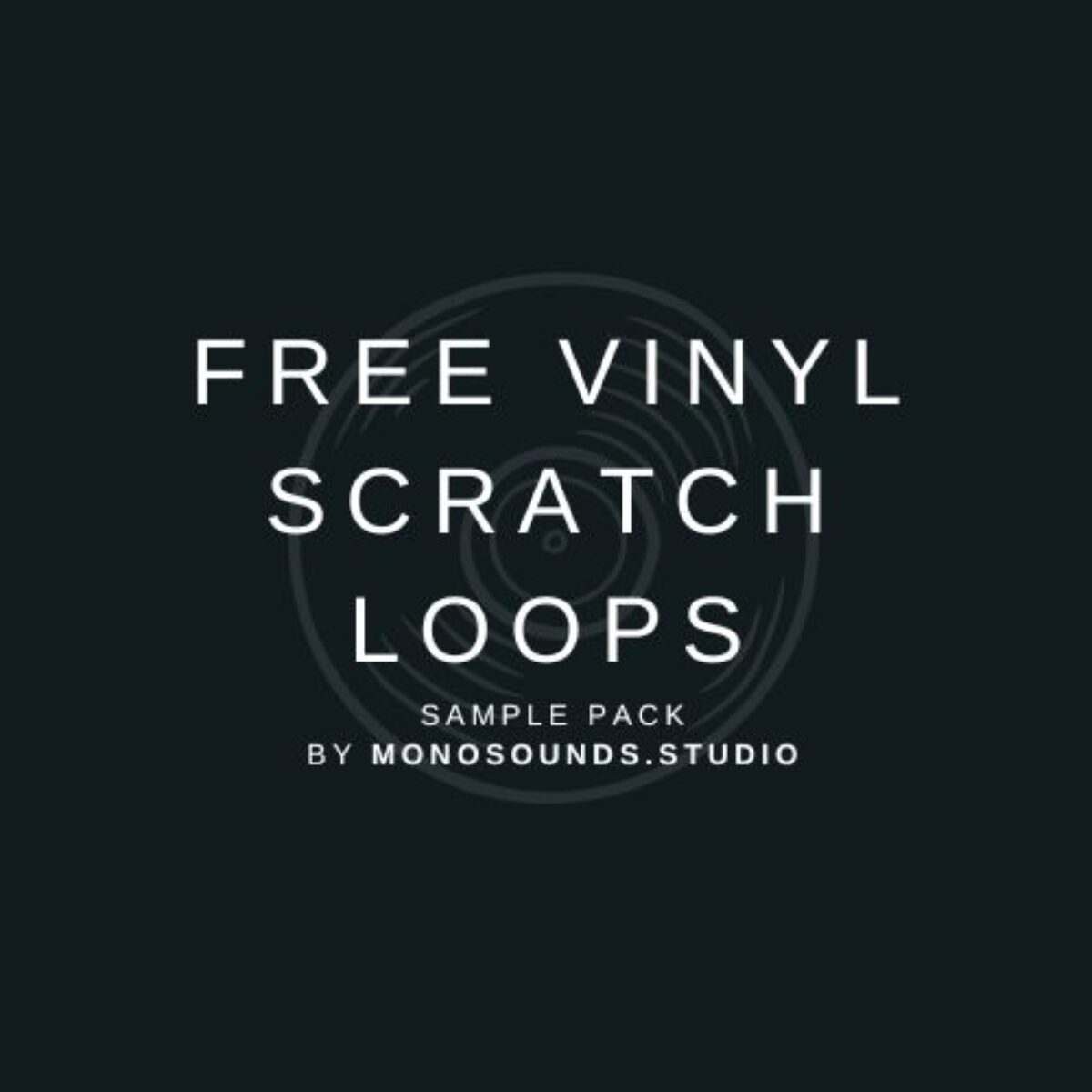 ---
Forever Free – Discuss this Freebie
Mastering can be a daunting process for the average hobbyist. We want our tracks to sound great, but there is so much conflicting information out there regarding best practices, as well as the differences between mixing and mastering. Engineering school is an option, but if you're recording a podcast with your pals, it might not be feasible.
---
Forever Free – Discuss this Freebie
Dusty Rings Keys is a FREE lo-fi piano created with physical modeling using the Mutable Instruments® Rings, sent through a Marantz® PMD221 tape cassette for grit and hiss. Designed with infinite sustain in mind, samples are perfectly looped and ready for use in Decent Sampler or the sampler of your choice. Full Key range of A-1 through C7, with included Chorus and Reverb effects and DAW automation available for an expressive control.
---
Forever Free – Discuss this Freebie
Regressif is an audio plugin focused on sound degradation. Combining a multimode filter with distortion, samplerate reduction and bitcrushing effects, it can turn the most innocent sound into a wall of digital noise. Two LFO modules and an additional LFO mixer can then be brought into the mix to further mutilate your audio. These functions are wrapped in a clean and easy to use interface where the modulations can be assigned by dragging patch chords. In addition to the factory presets, Regressif also integrates a randomizer for instant inspiration.
---
Forever Free – Discuss this Freebie
A simple online tool to generate free synthesized kick drum/bass drum sounds. Just tweak the parameters for the tuning, pitch decay, attack, release, distortion and bit crushing, gain and compression until you get a bass drum sound that hits just right.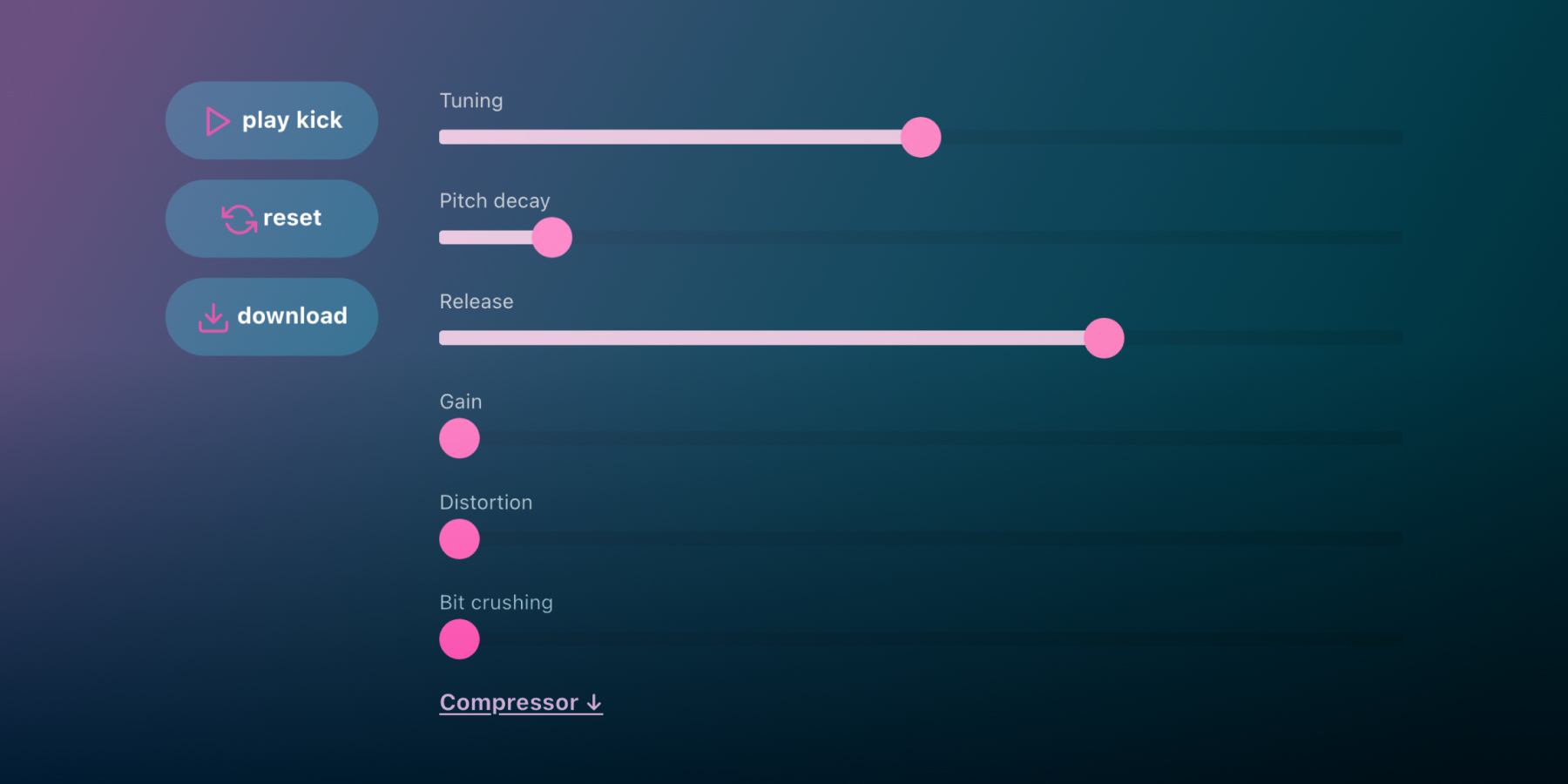 ---
Forever Free
We are thrilled to announce the release of our brand new free sound pack that will ignite a fire within your creativity. This free pack contains 20 breathtaking granular textures as .wav files that will elevate your productions to new heights. If you're looking for that extra spark to take your music to the next level, this pack is for you. With every texture carefully crafted to evoke a range of emotions, you'll be able to add depth, warmth, and character to your tracks like never before. Experience the power of granular synthesis as each sound unfolds into a unique and organic sonic journey. Every file is bursting with energy and personality, ready to be transformed and manipulated to fit your artistic vision.
---
Forever Free – Discuss this Freebie
Azimuth is a VA/WT Synth that lets you quickly dial in the sound you need, its flexible layout allows quick editing with simple changes on the fly. Combine VA (Virtual Analog) Synthesis with WT (Wavetable) running through various user controlled LFO and Envelopes, finally hitting the Master FX section for enlighting results.
---
Forever Free – Discuss this Freebie
This beautiful Celeste is famous for the sound of the beloved character 'Trolly' in the television show 'Mister Rogers' Neighborhood', but it is much more than just a character sound. Mister Roger's Celeste is a truly beautiful sounding instrument, with a depth of tone, resonance and character that only comes from decades of use and love. The instrument, and now this library is an important part of music history, and we are honored to preserve and care for it for generations to come.
---
Forever Free – Discuss this Freebie
Vinyl Crackles Generator is a plugin that comes with 80 vinyl crackles that you can mangle with four built-in effects. Each vinyl crackle has its needle drop intro and loop points to simulate the sound of a vinyl record being played. The vinyl crackle samples can be pitched up or down, and we highly encourage you to use the effects and modulation to create your own lo-fi soundscapes. You can set a series of effects on and switch from one vinyl crackle sound to another to find what sounds best.
---
Forever Free – Discuss this Freebie
999gen2 VSTi creates no sound but triggers other VSTis that opened in the D.A.W. It can generate 999 seeded arpeggios which driven by **chords**. You can set a unique speed, note's length octave range and diversity (ply) to each arpeggio. You can also switch between arpeggios with your midi keyboard and randomize arpeggios in live sessions. The arpeggios are always synced to the D.A.W's BPM and denominator, so you'll always get automatic positioned results.
---
Thanks for reading. Hopefully you found something cool!
Check out previous FREE Plugins Reports for even more freebies! And remember… there is always a range of free effects, free instruments, and free studio tools available from our partner Plugin Boutique, so check those out too.
See you next time!