Welcome to the FREE Plugins Report!
Every week or two we will let you know the latest news about free plugins. Follow @newplugindeals on Twitter, join the Plugin Deals and Freebies Facebook Group, or check out r/newplugindeals on Reddit if you want to find out about the latest deals and freebies as they happen.
---
Until August 21st
These drums will give you a current, radio ready, Future Bass/Future Pop sound. All drum sounds were recorded and synthesized in Red Sounds studio, so they are 100% royalty free.
---
Until August 31st
Audio Plugin Deals is a deal engine constantly offering up inspirational audio plugins, virtual instruments, and massive sample libraries at an insane price. These deeply discounted music tools are the best deals in the music software industry and are offered either as weekly deals or as products stocked in the APD rewards wallet marketplace called "The Shop."
---
Until August 31st – Discuss this freebie
Nu-Tron III is based on Musitronics Mu-Tron® III Automatic Wah from 1972. It became famous through its use with keyboards. Filters allowed for low-pass, bandpass, and high-pass filter response, which can be triggered from low to high frequency or vice versa. It's a great way to expand your sound palette in AmpliTube.
---
Until August 31st
The Focus Elements bundle consists of three streamlined versions of NUGEN Audio's Focus plug-ins – Stereoizer, Monofilter and Stereoplacer. The Elements plug-ins use the same powerful technology under the hood, in a simplified package.
---
Forever Free
To say that I have a soft spot in my heart for the hardware version of Novation's V-Station synthesizer would be an understatement. It sounded huge and was relatively easy to program when paired with the software editor.
---
Forever Free – Discuss this freebie
Stepocea is a polyphonic stereo synthesizer for VST3 (64-bit) tuned for spatial, massive leads and pads that evolves in counterpoint.
---
Free Forever – Discuss this Freebie
Substrate is an effect device to give your bass sounds the right "boost". It will generate additional harmonics to the sound in the low end frequency range (sub-harmonics) based on a pre-set fundamental frequency from which it will generate the harmonics. These harmonics can be added and amplified by a "boost level" which results in a bass sound with more power in the low end range.
---
Free Forever – Discuss this freebie
Based on studio standard metal head 5153 boosted with one of the best overdrives in the market and sculpted with true analog toys. We present you Goblyn.
---
Free Forever
This package turns any chord progression into a two-note melody. Such melodies have their own characteristics. Many people associate them with Caribbean and tropical flair. Especially if you play them on instruments like a marimba or a vibraphone.
---
Free Forever – Discuss this freebie
Push one button and simulate car speakers. Get an idea of what your mix will sound like inside a car.
---
Free Forever – Discuss this freebie
Whatever style of music you write, easily add stunning orchestral instruments with BBC Symphony Orchestra Discover. 33 instruments brought to life inside an easy-to-use plugin, compatible with any major music creation software – from Garageband to Pro Tools.
---
Free Forever – Discuss this freebie
Want to turn your love of music into real songs? MUSIC MAKER lets you build your own tracks and beats in any style or genre. It's fast. It's flexible. And it doesn't take any experience to get you started. In fact, you'll get amazing results faster than with any other music production software.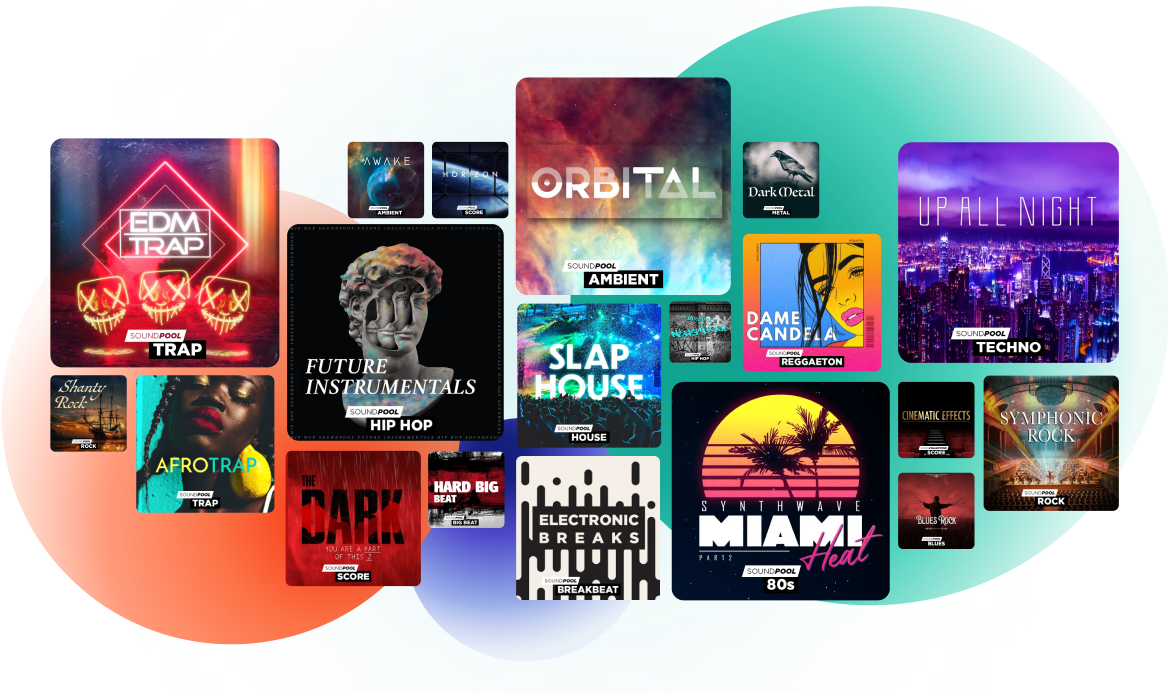 ---
Free Forever – Discuss this freebie
Filterjam is a multi-band resonant filter delivering weird ringmod-like filtered sounds. The input signal is divided into 4 bands that are then summed or multiplied together according to the selected mode. Filterjam can be very harsh or gentle, it can add brightness or depth to synth sounds, but it can also completely mangle acoustic sources.
---
Free Forever – Discuss this freebie
Contemporary Soloists series is a culmination of everything we've learned throughout our sampling adventure, and it truly represents Sonixinema's ideals and taste. After being introduced to Max and hearing him play, we knew we had to get together in the studio and record one of our favorite instruments, the Violin.
---
Free Forever
Chow Tape Model is a digital emulation of a reel-to-reel analog tape machine. The original algorithm was developed to emulate the Sony TC-260, but has since been expanded to be able to model a wide variety of tape machines.
---
Free Forever – Discuss this freebie
OB-Xd is based on the Oberheim OB-X. It attempts to recreate its sound and behavior, but as the original was very limited in some important ways a number of things were added or altered to the original design. OB-Xd was designed to sound as good and as rich as the original. It implements micro random detuning which is a big part of that sound.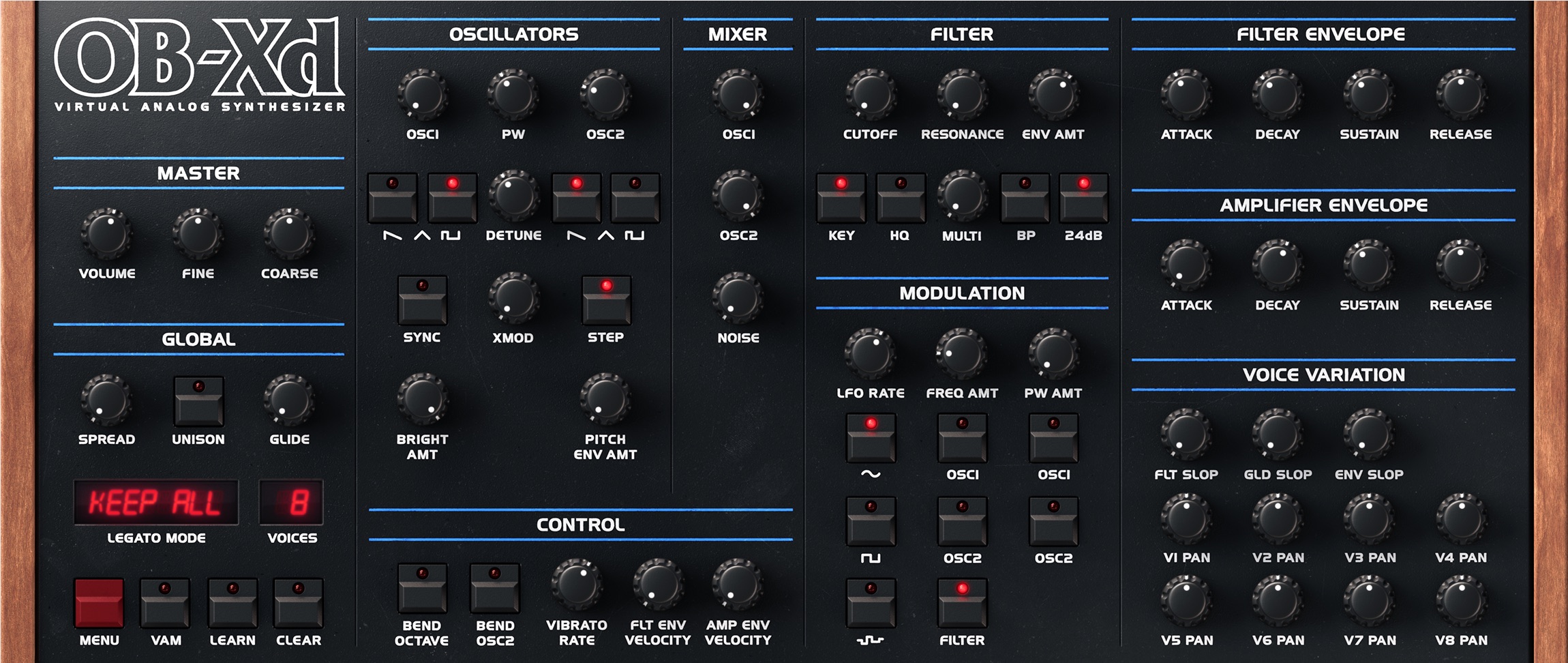 ---
Free Forever – Discuss this freebie
Simple Saturation is a GPLv3 license open source VST3 plugin for Windows only. I'm unable to export AU/VST3 for MAC at this time, but plan on doing so in the future. There is no installer, all you have to do is drag and drop it into your VST3 folder. A user Manual is included.
---
Free Forever – Discuss this freebie
Ronan Fed's new RF-Drums plugin offers its own take on the compact drum sampler concept. RF-Drums comes packed with a decent collection of vintage and modern drum samples. The included sounds are sorted into drum kits by genre, providing an easy starting point for new projects.
---
Free Forever – Discuss this freebie
The most powerful audio mixing board for content creators. Combine multiple audio sources of any kind: applications, microphones, audio interfaces and more. Mix and stream to your favorite streaming app: Twitch, OBS, StreamLabs, Zoom, FaceTime etc.
---
Free Forever – Discuss this freebie
Wave Manuel is a FREE waveshaping synthesizer plugin, available in VST and Audio Unit formats. Explore waves no one has experienced before – in stereo!
---
Free Forever
The Warmy EP1A Tube EQ V2 has been completely remodelled including all new DSP our new tool bar menu and so much more tube goodness!. The EP1A offers low boost, low cut, high boost, high cut, and bandwidth controls.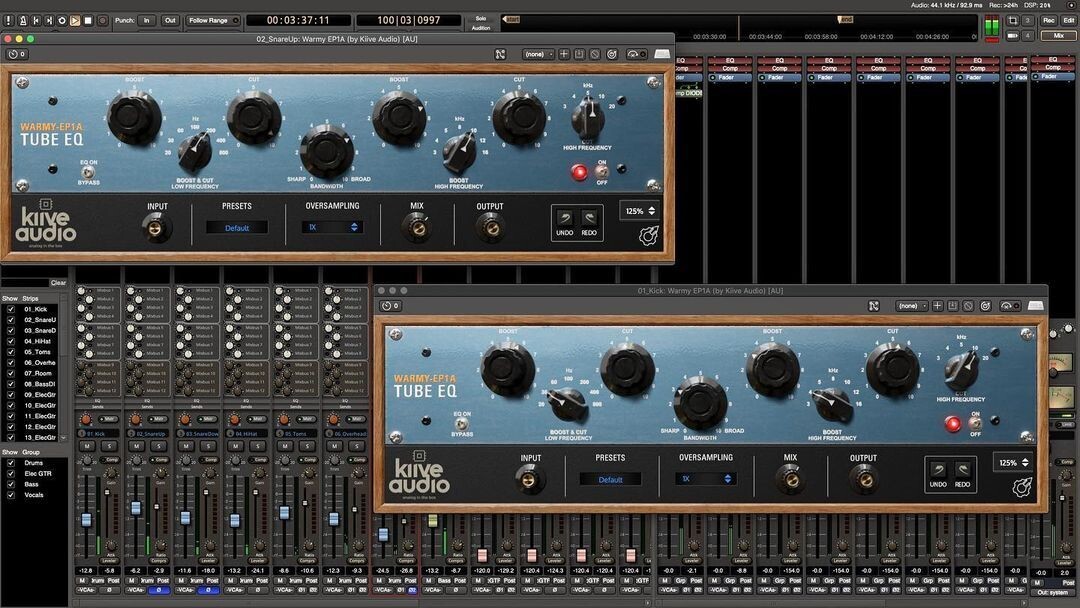 ---
Free Forever – Discuss this freebie
Simple Console has some of the features found in an Analog Console. This is a great plugin to use on the first insert of every track on your mix, except for the Master. Add some Drive (Preamp Saturation) for each track to bring warmth and glue. Cut the low/high frequencies of your melodies using the Filters. Gain stage with the Input/Output knob.
---
Thanks for reading. Hopefully you found something cool!
Check out previous FREE Plugins Reports for even more freebies! And remember… there is always a range of free effects, free instruments, and free studio tools available from our partner Plugin Boutique, so check those out too.
See you next time!