Welcome to the FREE Plugins Report!
Every week or two we will let you know about the latest news about free plugins. Follow @newplugindeals on Twitter if you want to find out about the latest deals and freebies as they happen.
---
Until February 28th
Sam Music is a multi-platinum recording artist, founder of Elephant Sound Design, and co-founder of Audio Design Desk. Sam has created sounds for Spider-Man, World War Z, Rogue One, among many others.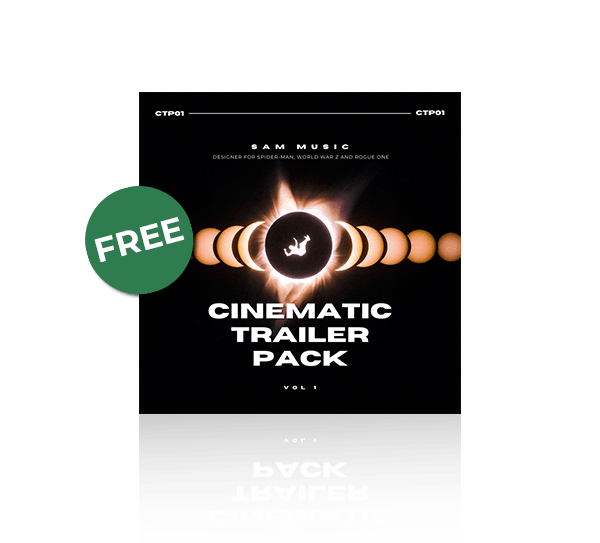 ---
Until February 28th
This plug-in consists of 3 different & cleverly pre-tuned compressors, including a special analog-like stage based on the model of a real valve. Designed especially for voice.
---
Until February 28th
Analog Lab Intro is a free easy-to-use plugin featuring 500 fine-tuned presets from Arturia's award-winning V Collection instruments – bringing unparalleled iconic sound to your music with a simple interface that's smart, enjoyable, and inspiring.
---
No Expiry
Smooth but powerful de-esser with MIX feature! While you can de-ess your vocals, you can also reduce harshness of your highs for overall mix, cymbals and more!
---
No Expiry
A collection of string drones and creative phrases performed by Avery Bright in his outrageous home studio. Features violin, viola and octave viola.
---
No Expiry
The waterphone is perfect to create eerie horror sounds and dark atmospherics. This special free sound kit includes waterphone one-shots and furthermore some granular loops and long stem files that are ready to be dropped in your next music or movie project.
---
No Expiry
A free compressor for VST, VST3, AudioUnits, and AAX
---
No Expiry
Layers is a free orchestral VST instrument, and an easy way to add orchestral sounds to your compositions and productions. Draw from the finest recordings of strings, woodwinds, and brass. Generate full chords with one-touch simplicity. And seamlessly blend layers of tonal colors and dynamics with your MIDI controller.
---
No Expiry
TheExpressor is a colored upwards/downwards (Ex)pander/Com(pressor). Every TheZhe plugin includes optimized, built-in anti-aliasing and indicates modulation-friendly knobs with solid lines.
---
No Expiry
A free, open-source, cross-platform intermedia sequencer for precise and flexible scripting of interactive scenarios.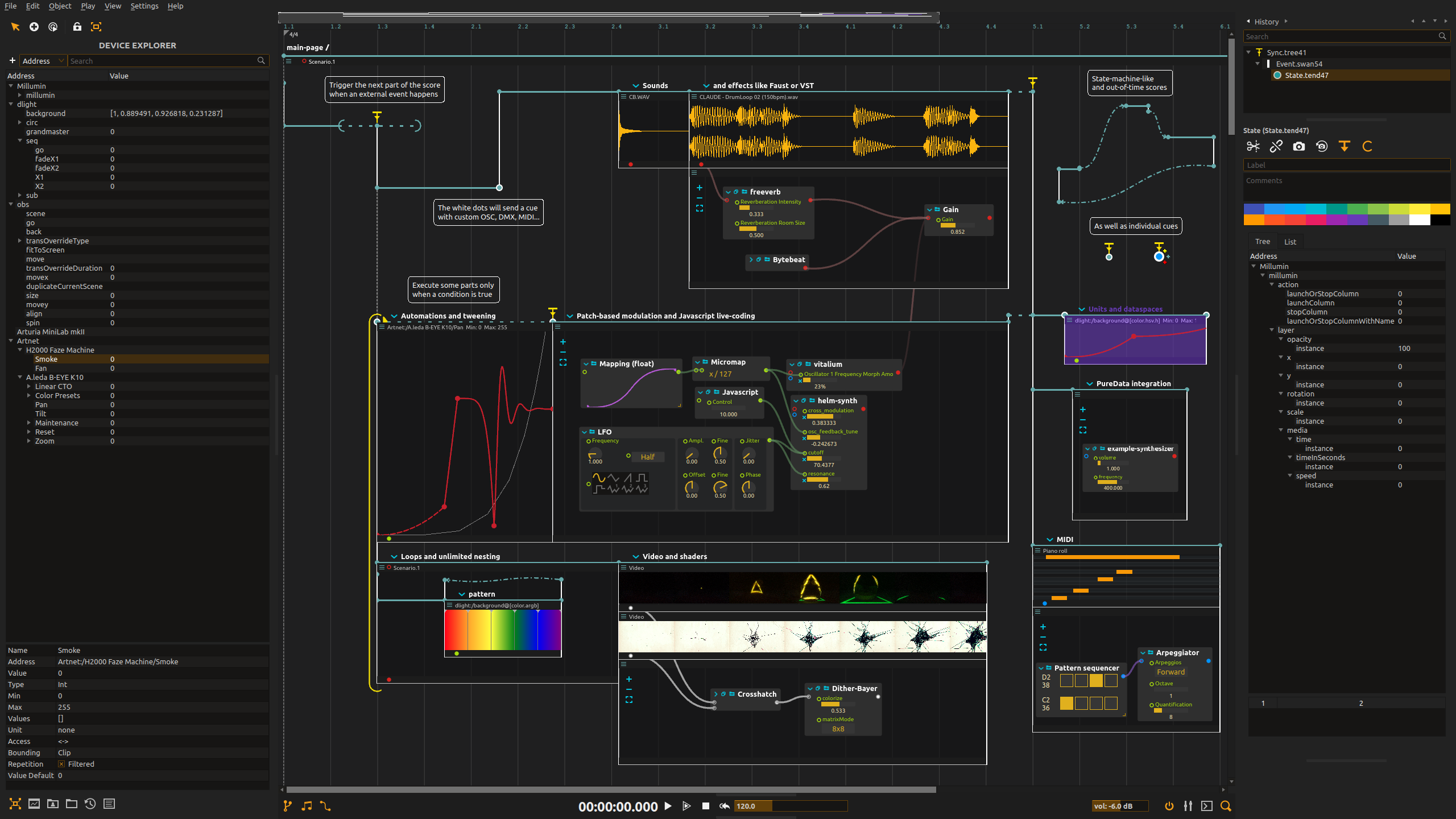 ---
No Expiry
This little dude is actually a midi VSTi that creates no sound but triggers other VSTis that opened in the D.A.W.
---
No Expiry
Develop your creativity and find inspiration with Unwritten Melodies, a MIDI pack with 180 melodies inside, great for any kind of music. This pack is perfect for composers, songwriters, producers and musicians who need to find the right melodic inspiration.
---
No Expiry
Version v0.3 adds stereo processing, grain pitch quantization, and new  random modulators with frequency and probability controls.
---
No Expiry
Recorded at his home in New York City, this is legendary composer Philip Glass's beloved piano. His entire breadth of compositional work over the past 30 years has been written on this piano — including seminal works The Piano Etudes, all of his Academy Award-nominated film scores, and hundreds of other compositions.
---
No Expiry
Phantom Center is a stereo imager plugin that works by extracting the phantom center from a stereo signal (this is not mid/side).
---
No Expiry
TheSplit splits a signal into two complementary outputs via four modes; Use each mode as its own effect or combine with other effects to mix the split outputs separately.
---
Thanks for reading. Hopefully you found something cool!
Check out previous FREE Plugins Reports for even more freebies! And remember… there is always a range of free effects, free instruments, and free studio tools available from our partner Plugin Boutique, so check those out too.
See you next time!