Welcome to the latest FREE Plugins Report!
Every few weeks we will let you know the latest news about free plugins. Follow @newplugindeals on Twitter, join the Plugin Deals and Freebies Facebook Group, or check out r/newplugindeals on Reddit if you want to find out about the latest deals and freebies as they happen.
---
Until January 16th – Discuss this Freebie
Noontide​ is a product of the now; "The entire thing," Frank explains, "was composed during the coronavirus quarantine months of March and April" in New York City. "I think the pacing of the pieces was very much determined by the uncertainty and social inactivity of that period."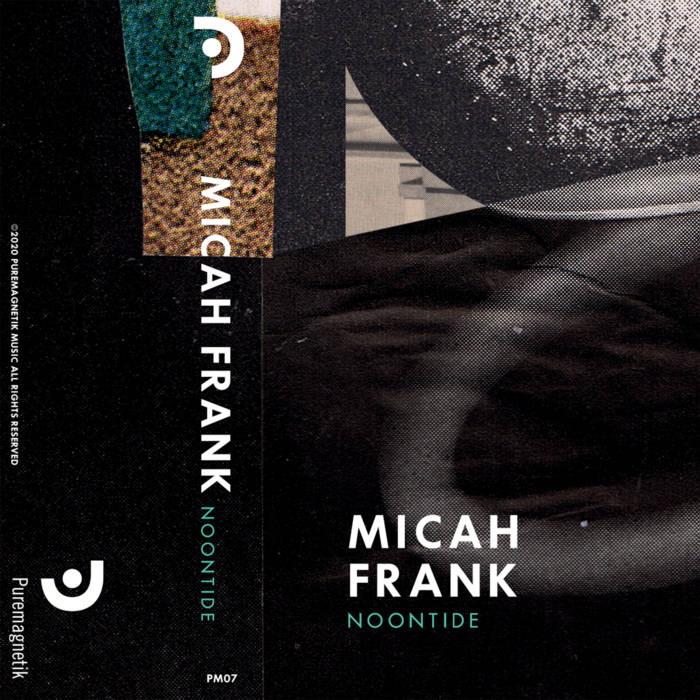 ---
Until January 16th
Cartel Loops presents "Moog Shots" inside you will find 214 "One Shot" WAV files custom made, to streamline your workflow, use less of your computers processing power, match your creativity, and fasten your workload by having access to handpicked sounds made with expensive analog equipment such as Prophet5 ,Prophet Rev2,Ibanez Acoustic Guitar,Woodwind Flutes,Moog Sub37 and many more.
---
Until January 26th
Rumours 2 by sonics empire is the second instalment of Rumours, comes with 25 carefully processed samples after original composition inspired by Top Leading Producers/artists in music industry. We always focus on creating potential hit records to match requirements of industry artists.
---
Until January 27th
Lifeline Console Lite brings recordings to life with the warmth and charm of analogue audio processing.
---
Until January 31st
KNOCK Clipper is a premium quality, user adjustable hard/soft clipper designed by DECAP. It is the CLIP module from his acclaimed plugin, KNOCK. It is inspired by the signature sound of his popular drum kit series DRUMS THAT KNOCK, which has helped shaped the sonics of modern music.
---
Until April 10th
Oscilloscope is a Mac/PC compatible stereo capable oscilloscope tool for audio nerds. Complete with RMS/Peak meter and controllable Vertical and Horizontal Offset. As well as separate Voltage and Gain controls, coupled with visual controls like Line Thickness and Rotation for a complete experience. This tool is great for checking your custom built oscillators, plug-ins, or just visualizing your audio. VST3, AU, & Stand-alone compatible.
---
Forever Free – Discuss this Freebie
A completely New Virtual Piano String Hybrid plugins specially designed for music producers. Unique Sound signature and authentic effects give you the freedom to enhance your creativity to the next level. Our plugin  comes with 3 Piano Models crafted carefully with studio grade equipment and trained professionals. Not only Piano you can use it as a string/pads Plugins too. It has 5 Pads/String sounds. Multi tab interface, Hammer Noise Sound and over 50 factory presets. You can save and modification as your own presets (.rdg file format). it is velocity sensitive with AI Powered Dynamic Round Robin and over 400 Samples included. So, lets start and push your creativity to the next level with Free Piano 3 powered by Simply-Piano.
---
Forever Free – Discuss this Freebie
Great for static synths, samples, one-shot or multi-layered drums, fake doubled vocals and even recreate broken cassette player! It's not limited. Your imagination is the only limit! It has 5 randomized parameter. Gain, Transient, HPF, LPF and Pitch. Volume is standart output volum control. Not randomization. Simply, each parameter has its own range but not static. Always, triggered with random values by transients. You can use each knob to set parameter "intensity". So, you will be able to keep random values between "unknown" range. For example, if you set gain knob to %20, you will get unknown but narrow range. Same for others.
---
Forever Free
ASAP is a set of audio plug-ins that takes over and adapts some of the features of AudioSculpt in order to be used in digital audio workstations. The user is invited to play with the sound representation and the synthesis parameters in order to generate new sounds. You are invited to play with the sound representation and the synthesis parameters in order to generate new sounds. The plug-ins can also be used in order to correct the defaults of the sound and to improve audio rendering. Thanks to the ARA2 integration, the spectral transformations are integrated into your editing workflow. The plugins are based on the SuperVP audio engine developed by the Ircam analysis-synthesis team.
---
Forever Free
luapselREVGUITAR is a couple sampling of an American Classic. Electric Guitar meticulously multi-sampled in Round Robin and reversed in the most transparent way possible to offer your projects an easy-to-use calming vibe.
healingBOWL is the combination of different sized Tibetan Singing Bowls recorded in Round Robin at different velocities and tuned for your musical needs. Sounds are Polyphonic and offered with 4 key-switch articulations including two different bell hit & sustains to bring any project a unique sense of calm.
---
Forever Free – Discuss this Freebie
Now you can get all of our plugins for free! You will get LimitX™, Snap!™, BoostX™, CompPlus™, DASR™, and SpecTrend™! See the individual product pages for product details. Plugin registration is no longer required.
---
Forever Free – Discuss this Freebie
DReverb Lite ( DReverb Lite ) is a free VST2/VST3/AU plugin for creating high quality algorithmic reverbs. A feature of this plugin, like other reverbs from Stone Voices , is a wide range of reverb times (up to 100 seconds), as well as low CPU consumption. The difference from the full version is a reduced number of controls, respectively, a slightly smaller set of features. However, in most cases of using the plugin, this is enough.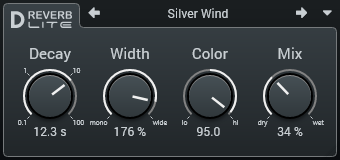 ---
Forever Free – Discuss this Freebie
The more you play with neurontube: debut, the more passionate you will be about playing guitar. You get the whole package: from the insane roar of american high gain, to the british clean bliss. Damn, you even get the edge-of-breakup tones that you know and love.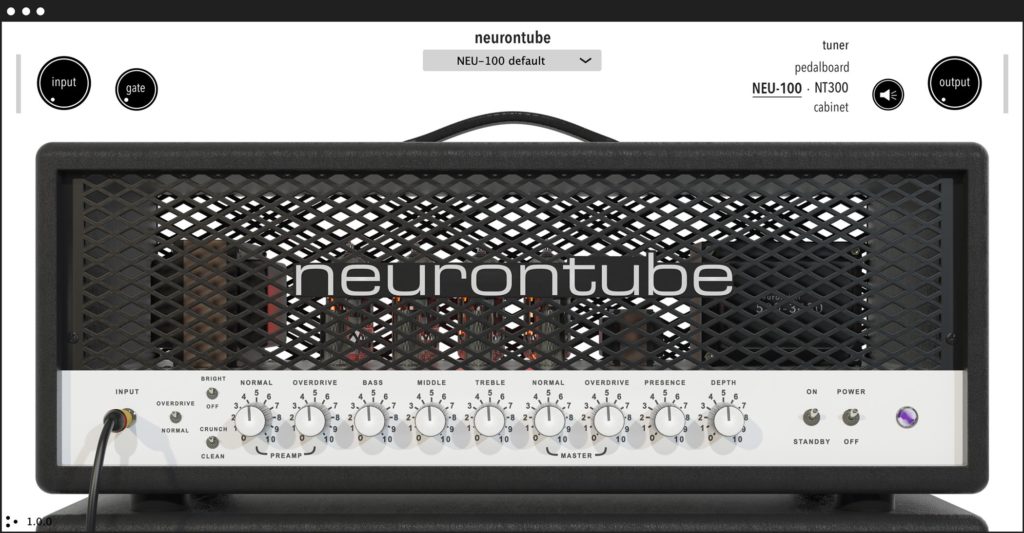 ---
Forever Free – Discuss this Freebie
TugGlicento is an audio effect (Glitch effect) plugin for Windows (VST3), Mac (VST3) it can play multiple effects simultaneously, by triggering box TugGlicento can be as gentle or as noisy as you like. TugGlicento devide audio signal to 5 band with different filter setting (Lowpass, BandPass, HighPass) then apply an effect.
New Features
Automation for all Effect Parameters
New Distortion Rack
GUI Improvements
New Presets for Automation Lines.
---
Forever Free
Scratchpad is a totally free VST Instrument plugin developed by Patent Sounds. This plugin was built with LOFI in mind however the sounds included are going to complement almost any genre of music well.
---
Forever Free – Discuss this Freebie
LUveler is a loudness and dynamics modification plugin compatible with the ITU-R BS.1770 specification. It provides a precise reduction of the dynamics and works as transparently as possible to maintain the sound quality even under heavy use of its compressors and limiters. This allows a wide range of applications, such as matching dynamic material produced according to the EBU R 128 to a much louder platform. Or the automatic leveling of a podcast. Or simply increasing or decreasing loudness without changing the dynamic range. High-quality true peak limiters avoid exceeding the maximum level.
---
Forever Free – Discuss this Freebie
LoudMax is a Look-Ahead Brickwall Loudness Maximizer Plugin with a clean transparent sound. It is designed to retain the original character of the music as much as possible even at high compression levels.
---
Forever Free – Discuss this Freebie
The second volume of our popular free ebook series is here!
Like all of us, I'm sure you deal with an overload of information on the internet. You might find a useful tip that you want to remember, but how do you save it? Do you take a screenshot? Save the post on Instagram? These can be helpful strategies, but wouldn't it be easier if they were all in one place?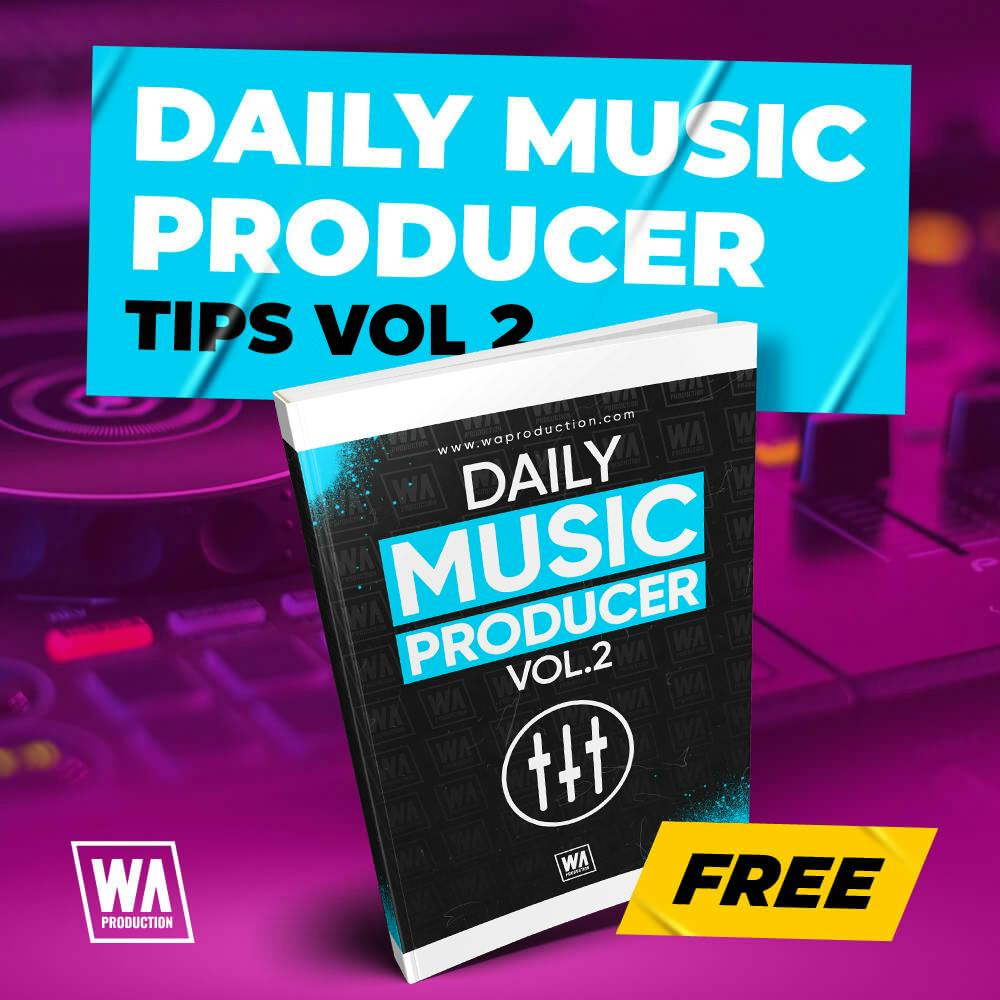 ---
Forever Free – Discuss this Freebie
Cinematique Instruments has released a new instrument in the redesigned Klang series of free sample libraries for Native Instruments Kontakt. Sine Beauty bring a sine wave with a few controls to shape its sound.
---
Forever Free – Discuss this Freebie
---
Forever Free – Discuss this Freebie
Linda Audio releases Sonicrusher – versatile compressor plugin with some extra features. Sonicrusher does not model any real hardware but it is capable of everything from gentle transparent compression to extreme compression that will smack your drums hard. It can be run in Modern level detector mode (feed-forward) for fast and hard transient shaping, or Vintage (feed-back) detector mode which is more gentle. It has adjustable knee and RMS and of course hi-pass (and even lo-pass) sidechain filter. It can work also in "Split" mode, which compresses high frequencies separately with slightly different parameters (It is useful for example on vocals or on some synths). One other special feature is "Crush" – band-pass or hi-pass filter with overdrive which can add some life back to the compressed signal and even can be controlled by actual compression. There is also clipper with adjustable threshold, and dry/wet mix. Automatic gain compensation is also available.
---
Forever Free – Discuss this Freebie
The Dyno Mod was a famous hardware add-on for the Electric Pianos in the early '70s. We recreated the FX to be used for free on any Electric Piano VST/AU instrument, though it's specially designed for Sampleson's EPs.
---
Forever Free – Discuss this Freebie
Filterjam is a multi-band resonant filter delivering weird ringmod-like filtered sounds. The input signal is divided into 4 bands that are then summed or multiplied together according to the selected mode. Filterjam can be very harsh or gentle, it can add brightness or depth to synth sounds, but it can also completely mangle acoustic sources.
---
Forever Free – Discuss this Freebie
Made for chugging, the Unified Preamplifier will make your amp scream. Based on the original unit, used by 8 string pioneers. It's perfect for boosting medium gain amplifiers or unleashing hell in your high gain setup. Whether you use this pedal as a clean booster, or tone warmer, it'll always remain transparent to your tone.
---
Forever Free – Discuss this Freebie
Speedrum Lite is the little brother of a Speedrum. A "simple" drum – percussion MPC style sampler. It is designed to be easy to use and to have a fast workflow. It has everything essential you need to start making beats.
---
Forever Free – Discuss this Freebie
DR-84 is a virtual drum instrument that brings together the sounds of the most popular drum machines of the 80s: Linn Drums, Roland TR-707, E-MU Drumulator, Oberheim DMX, Yamaha RX11 and the Simmons SDSV module. It also includes 3 modern kits designed for synthwave/retrowave. With the exception of synthwave kits, the samples are not processed to preserve the original feel.
---
Forever Free – Discuss this Freebie
OB-Xd is a classic synthesizer with a timeless sound that continues to captivate musicians and producers alike. With its rich, full-bodied tones and expansive sound design capabilities, the OB-Xd is the perfect choice for those looking to add a vintage touch to their music. Whether you're producing electronic tracks, recording live instruments, or composing for film and television, the OB-X is an invaluable tool that will bring a unique and expressive quality to your sound. So why wait? Add an OB-Xd to your studio today and take your music to the next level!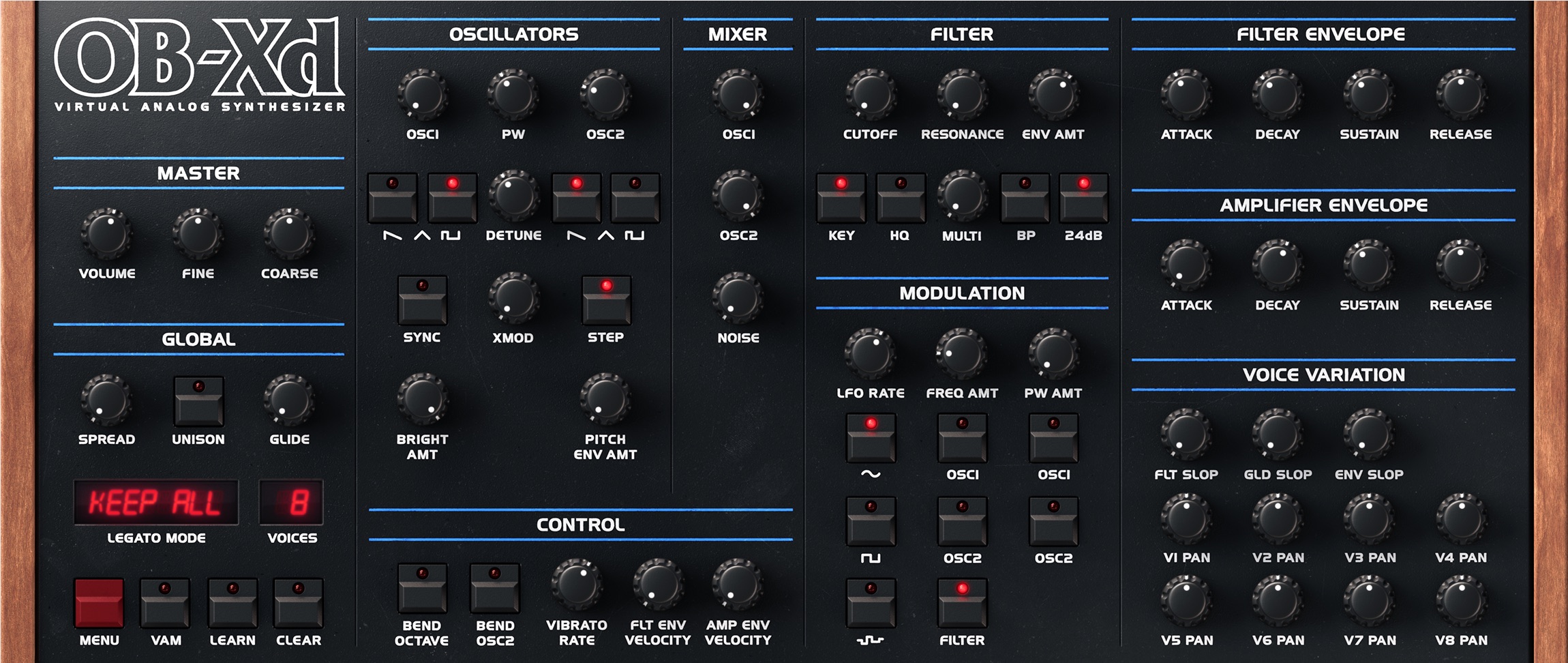 ---
Forever Free – Discuss this Freebie
Taiko Drums is a virtual instrument featuring the sound of taiko drums. A synthesizer has been used to create this traditional Japanese instrument in virtual form. The result is epic and cinematic!
---
Forever Free – Discuss this Freebie
A joyous assortment of vibraphones, glockenspiels and hand bells recorded in a breathtaking medieval church. Create cascading layers of tremolo with loosely timed swarms, or indulge in a variety of delightfully versatile single hits.
---
Forever Free – Discuss this Freebie
One cold winter's day, Embertone received a special request from the elves of the North Pole. The elves were looking for someone to record their choir for Christmas, and they had heard that Embertone was the best for the job.
---
Forever Free
Anti Softness soundbank for Spectrasonics Omnisphere 2 is a free pack of 40 atmospheric pads created exclusively with Saw and Square waves on their base. Actually those are the presets of our Softness soundbank where the sines are replaced with sawtooth and square waveforms.
---
Forever Free
AASamplePlayer turns any sound file into a playable instrument suuuuuper efficiently and universally, just load it up with your favorite DAW and have fun.
---
Forever Free
Ladies and gentlemen! We are proud to present our new distortion vst plugin dedicated especially to the heavy side of trap music and every genre related to it or drawing from it!* Tough, rough, harsh, possibly even drastic (careful with that knobs!), but at the same time giving your tracks that desirable edge, adding the extra spice, making them stand out in a wild way!
---
Forever Free – Discuss this Freebie
The HorNet Molla (/'mɔlːa/, the Italian word for spring) is the simplified version of the HoRNet SpringVerb. Molla uses the same algorithm of its bigger brother to recreate the complexity of the physical interactions taking place in a spring reverb between the springs and the sound.
---
Forever Free – Discuss this Freebie
Krotos Studio Free now ships as a standalone application. You can run this program alongside any video or audio software and the bounce feature will allow you to drag and drop your audio renders directly onto your video timeline or any folder on your device. This will with any video editing software including Adobe Premiere Pro, Da Vinci Resolve, Final Cut Pro X, Avid Media Composer, Vegas Pro, etc.
---
Thanks for reading. Hopefully you found something cool!
Check out previous FREE Plugins Reports for even more freebies! And remember… there is always a range of free effects, free instruments, and free studio tools available from our partner Plugin Boutique, so check those out too.
See you next time!