Welcome to the latest FREE Plugins Report!
Every few weeks we will let you know the latest news about free plugins. Follow @newplugindeals on Twitter, join the Plugin Deals and Freebies Facebook Group, or check out r/newplugindeals on Reddit if you want to find out about the latest deals and freebies as they happen.
---
Until June 22nd
Syntronik's J-60 brings you the authentic sound of the Roland Juno-60. Manufactured from 1982—1984, the Juno-60 was the lower-priced alternative to the very expensive Jupiter-8, but it found a place in music production all its own. The Roland Juno-60 has been used by a plethora of famous bands, producers and artists such as Enya, The Cure, Sean Lennon, Astral Projection, Vince Clarke, Men at Work, Flock of Seagulls, Howard Jones, Eurythmics, Billy Idol, The Cure, INXS, Ultravox, Nik Kershaw and many others.
---
Until June 23rd
Savanna is the third soundbank of "Biome" series for Pigments 3 after Steppe and Tundra. It contains 80 presets like huge pads, classic polysynths, epic leads and other with cinematic flavor, trying to capture the Savanna biome and transform it to sound. It fits for styles like cinematic, prog and post rock, electronic music and other. There are many modulation options and for all presets MW, AT and the 4 Macros are assigned to a variety of parameters to give new dimensions to your sound.
---
Until June 30th
---
Until June 30th – Discuss this Freebie
Eventide Quadravox is a 4-voice diatonic pitch-shifting delay effect for audio mixing and sound design. If you want to add some width to your vocal mix, modulate your guitars, or fatten up your drums, Quadravox is worth a look. The adjective diatonic comes from Quadravox's ability to shift the pitch to match the selected key and scale. This works on all four voices, making it a breeze to create vocal harmonies and other layered sounds.
---
Until June 30th
VST Alarm has launched a free collection of royalty free loops from the Jungle Loops label. The Mega Bundle Sampler contains a total of 20 melodies taken from some of the full sample packs included in the current 50-in-1 Mega Bundle promotion. The tempo-labeled loops are geared towards music production of Trap, Hip Hop, R&B, Afrobeats/Latin and Drill. The samples come in 44.1kHz/24-bit WAV format and work in all DAWs (FL Studio, Cubase, Logic, Studio One, Reason, etc.)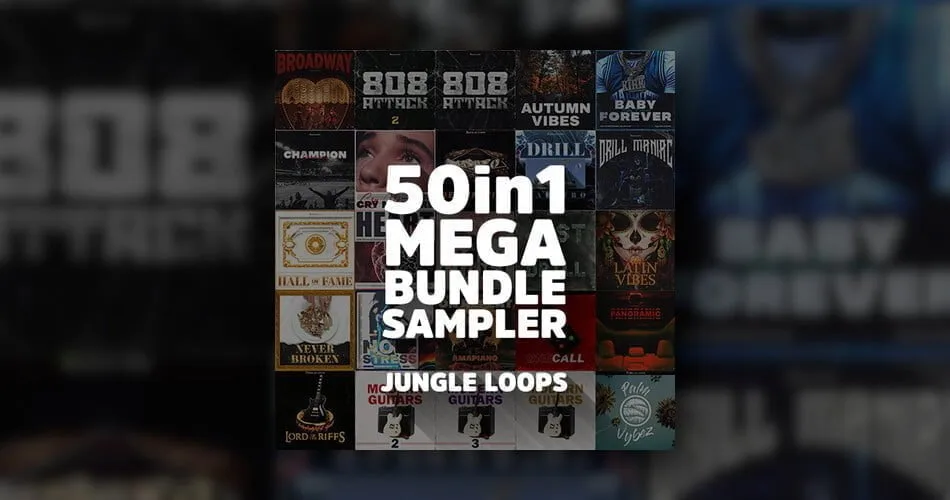 ---
Until June 30th
When it comes to creating equipment that improves workflow and offers the highest quality sound, Softube's reputation is rock solid—and long. Their partnerships with premium brands like Marshall, Tube- Tech, Chandler Limited®, and Empirical Labs go back nearly twenty years. Dirty Tape is built on this legacy of creativity, passion, and attention to detail. Because to create tools that innovate, you have to have heart, soul, and Rock & Roll Science.
---
Until June 30th – Discuss this Freebie
Tape Machine 24 is IK Multimedia's emulation of the vintage MCI JH-24 tape machine. The JH-24 was manufactured in the 1980s and was used in numerous US recording studios during that era. Vintage tape recorders were imperfect due to their analog nature, resulting in different artifacts like harmonic distortion, noise, and subtle pitch inconsistencies.
---
Until June 30th
Degrader is a combined resampler and bit crusher plugin. It can be used to simulate the sound of vintage digital gear, as a lofi-effect or distortion unit. Since all parameters are fully automatable it's a handy plugin for creating unique and interesting drops, sweeps and other transitions.
---
Until July 3rd – Discuss this Freebie
Whether you're keeping things traditional or warping sounds further, IRISH HARP offers warm, lush, rich tones captured from a 34-string neo-Irish harp. With a range of scales, phrases, effects, and controls, it's got all you need to craft authentic and unique performances for composing, beatmaking, and everything in between.
---
Until July 7th – Discuss this Freebie
Albanju is a Sampled Banjo Instrument containing 2 different Middle Eastern Banjos. Each Banjo was recorded twice, once with a Guitar Pick & once with just a Finger. This gives us 4 totally different Tones. We then blend the 4 Banjo Tones together to bring you some Unique Banjo Combinations! With Albanju's light & easy-to-use interface, you will have no problems finding a preset or creating your own sounds altogether. With streamlining your productions in mind, we kept everything, well, simple! Minimal FX allows you to use the FX you're already familiar with (let's face it, we all do anyway), quickly have full control over each Banjo & easily browse presets!
---
Until July 8th
Piano One comes from the Yamaha C7 concert grand, a true workhorse in the professional piano world, appearing on famous concert stages, in international competitions and in prestigious music events throughout the world. Piano One SE comes with a vintage upright piano, which as a special style of sound. Compared with grand pianos, it has a more home and familiar feelings. By utilizing the Sound Magic Hybrid Modelling Engine, Piano One offers both the Realistic Sound of Sampling and the Playability of Modelling. Hybrid Modelling provides an instantaneous feeling – no delay – and a truer and richer sound than can be created with either sampling or modelling alone.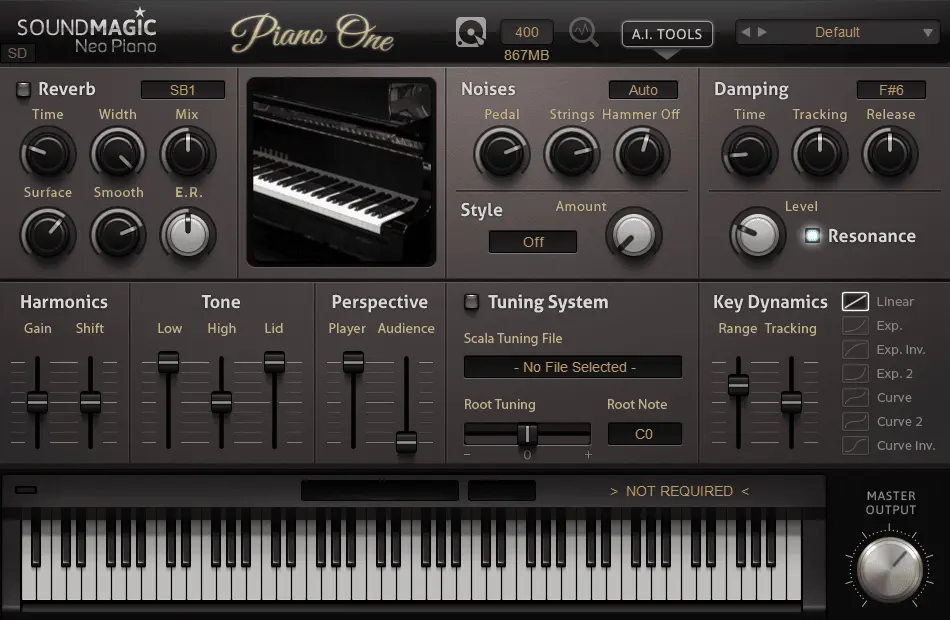 ---
Forever Free – Discuss this Freebie
It's Web Cassette – your cyberspace tape machine, brought to you by us (Klevgrand). Web Cassette is an online version of our popular audio effect plugin DAW Cassette. Try it out! You can play around with saturation, distortion, noise, wobble, and even load your own audio file. Let's bring your sound back to the magic era of the 1980:s and tape deck goodliness (minus the tangle).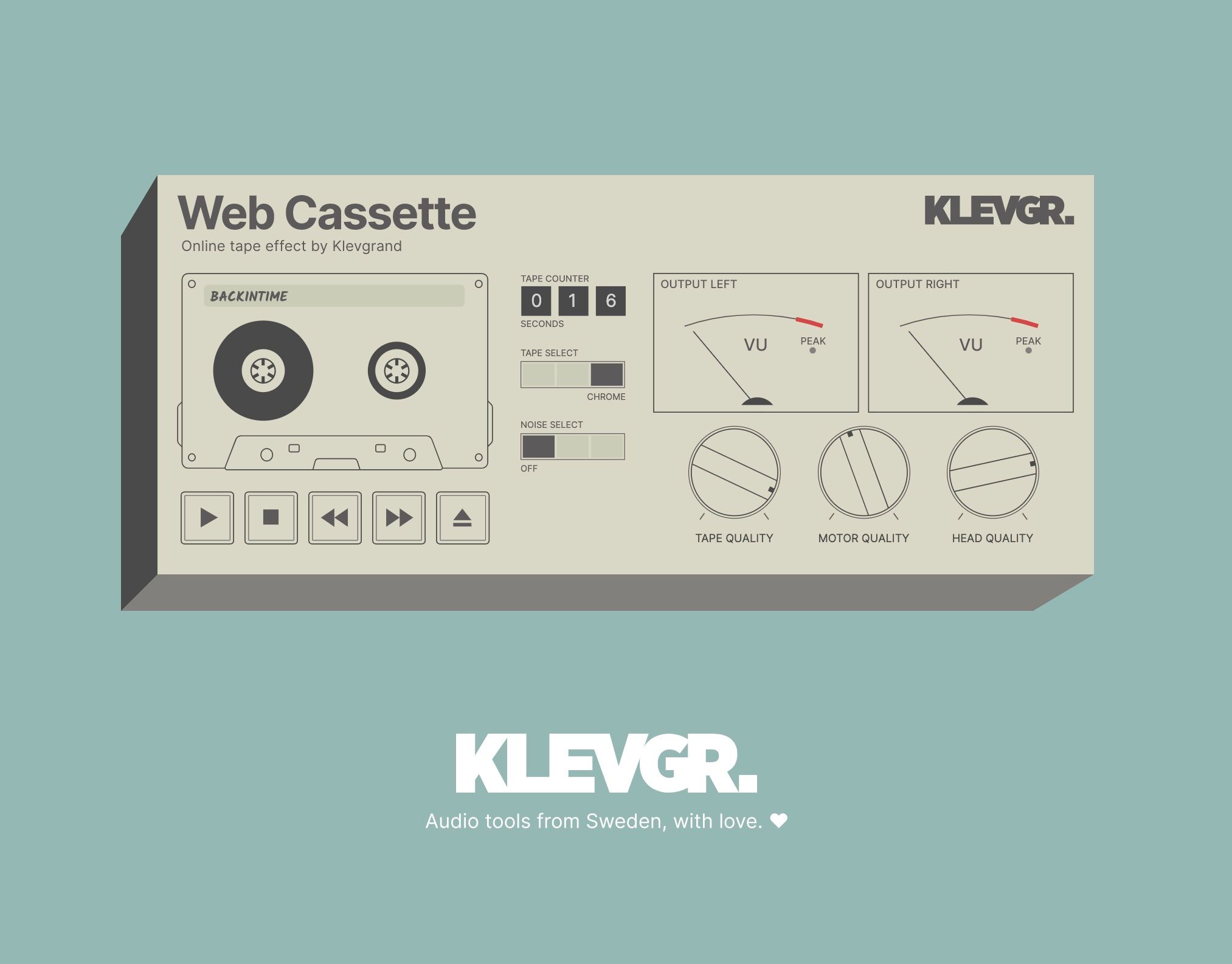 ---
Forever Free
caliKicks is a collection of 20 FREE Analog Kicks made using modular synthesis, processed through an analog signal chain for warmth and punch. All sent if that juicy analog goodness recorded through mastering grade converters. Sounds are included in .wav format for use in your favorite sampler or DAW.
---
Forever Free – Discuss this Freebie
This is a sampler type plugin. You can load 8 different audio samples. And they will be chopped into audio slices. You can also assign sliced samples to individual grid lanes. Each sampler track also has 16 separate grid lanes. You will be able to assign up to 16 different slices per track. Each sampler unit is driven by the internal grid sequencer.
---
Forever Free – Discuss this Freebie
A first in cinematic sampling, Brute Flute is a Contrabass Flute library like no other. Recorded in exceptional detail, the full version features a range of cinematic textures, harmonic embellishments, explosive articulations and an expressive true legato. This library was performed by renowned flautist Gareth Mclearnon, who is known for his virtuosic performances across blockbusters such as Alien Covenant, Horizon Zero Dawn, Mary Magdalene and many more. The library was recorded on a dry scoring stage in the heart of London, using some of the best microphones to capture every nuance of Gareth's captivating performances.
---
Forever Free – Discuss this Freebie
Toy Keyboard v3 is a free VST plugin instrument and sample library featuring the sound of the Yamaha PSR-78 home keyboard. All the sounds have been sampled and looped when appropriate. To keep the plugin light, each sound contains only one sample stretched over the whole keyboard.
---
Forever Free – Discuss this Freebie
Experience the unique charm and musical potential of the Smiley Drum – a truly extraordinary custom tonal percussion instrument crafted by a talented father and daughter duo in Mexico. This rare gem had limited production, with only a couple ever sold on Ebay. Fortunately, we managed to secure one for ourselves, and now it can be yours too! The Smiley Drum possesses a distinct personality, exuding a warm and joyful sound that will add a joyous atmosphere to your music. However, it also holds the potential to be transformed into something entirely new and unique in Soundpaint. The creative power lies in your hands!
---
Forever Free – Discuss this Freebie
Now with multi-trigger keyswitching, Velocity Zoom and more. Get Soundpaint FREE and discover the fastest sample engine in the world. Experience seamless polyphonic legato with H.A.L. II technology. Enjoy our free Steinway Grand Piano with 127 discrete velocity layers.
---
Forever Free – Discuss this Freebie
The APU Loudness Meter plug-in is a free dynamic range analysis tool supporting a variety of loudness types (LUFS, True Peak, RMS, Peak). View changes to your audio's loudness in real-time or get a bigger-picture look with configurable history and histogram views. View both real-time and accumulated statistical information all from one screen.
---
Forever Free – Discuss this Freebie
Grand Piano is a free virtual piano instrument plugin (ROMpler) featuring a sampled Yamaha C5 6'7″ Grand Piano. The original samples (Creative Commons Attribution 3.0 license) were recorded by Alexander Holm [axeldenstore (at) gmail (dot) com] with two AKG c414 condenser microphones placed in an AB position at around 12 centimeters above the strings. He captured both the piano sound and keys release noises as separate multi-samples. All the samples were captured in 48kHz 24bit audio quality.
---
Forever Free – Discuss this Freebie
Linda Audio releases InstaVibe – creative audio effect which can bring several kinds of modulation and distortion to your tracks. InstaVibe does not model any real hardware but it can be used for effects sonically similar to tape cassette (but it's not limited to).
---
Forever Free – Discuss this Freebie
Nembrini Audio Big Stuff Harmonic Distortion-Sustain is modeled on a Electro Harmonix Big Muff. The Big Stuff will give you a sweet violin-like sustaining sound. It's the same legendary created by Jimi Hendrix.
---
Forever Free – Discuss this Freebie
ML Drums is a modular drum sampler platform where the initial release comes with a free drum kit. Continue expanding the kit to your liking by purchasing the add-ons you are interested in. You can start expanding the kit with ML Drums Essentials and ML Drums Luxe.
---
Forever Free – Discuss this Freebie
Saxophone Explorations is a unique sample library for Kontakt Player. Featuring abstract and aleatoric saxophone textures combined with a custom modular effects rig performed by virtuoso saxophonist and artist, Jay Reynolds, It is sublime, evolving and intense. Designed to fill a gap in the virtual instrument market, this library has a wonderfully compelling and beautifully dark sound which is perfect for capturing a modern cinematic sound world which can be heard in scores by the likes of Colin Stetson, Bobby Krlic and Mica Levi. Our custom user interface was carefully designed to be both intuitive and inspiring, allowing you to warp and shape your sound with filters, reverbs, distortion and much more.
---
Thanks for reading. Hopefully you found something cool!