Welcome to the latest FREE Plugins Report!
Every few weeks we will let you know the latest news about free plugins. Follow @newplugindeals on Twitter, join the Plugin Deals and Freebies Facebook Group, or check out r/newplugindeals on Reddit if you want to find out about the latest deals and freebies as they happen.
---
Until March 5th – Discuss this Freebie
Equalizing is probably the most important task when mixing, so you should get the best tool available! MDynamicEq, the little brother of MAutoDynamicEq, is an unbelievably transparent and musical sounding equalizer with a gorgeous interface stuffed with amazing features. It pushes the technology forward by introducing dynamic processing!
---
Until March 8th
DAW LP is a vinyl player simulation plug-in for Mac & Windows (AU/VST/AAX), and iPad (AUv3). It simulates various artifacts associated with vinyl – all the way from the vinyl record surface, to the output cable of the RIAA amplifier. Tune in anything from an old 78:s player to a modern HiFi sound.
---
Until March 20th
'Astro Guitarz 2' from Cartel Loops is a collection of guitar loops inspired by Travis Scott, Post Malone, ScHoolboy Q and more. Inside this pack you'll find 26 perfectly recorded melodies predominately influenced by Travis Scott's album 'Astroworld'. If you're looking for fresh top-quality guitar melodies for your Hip Hop tracks you should check out this straight-forward guitar pack. It's an ideal pack to build up your guitar loops library. It might contain that extra element you need to finish off a project.
---
Until March 31st
Blast Delay is a simple and intuitive delay with a built-in parameter sequencer. You can program independent loops of motion sequences for each knob with independent speeds. Tweak your effect in live situations and recall all the parameters in the sequencer.
---
Forever Free
Ambient Guitar Clouds is a sample/loop pack that consists of recordings of live guitar looper sessions. Similarly to the Ambiloop Live, the Ambient Guitar Clouds sample pack explores the technique of asynchronous looping too, which is layering tape loops of differing lengths, no bpm, and all non-synchronous loops. With that technique, it creates an ever-evolving soundscape.
---
Forever Free – Discuss this Freebie
Clean Machine, by Amalgamated Signals, is a dynamics controller with features of both a saturator and a compressor. It has timing controls like a compressor, but it applies a continuous gain reduction curve like a saturator. It also has a third timing parameter called "transition", to control the speed of the shift between attack and release modes, for more transparent control of dynamics.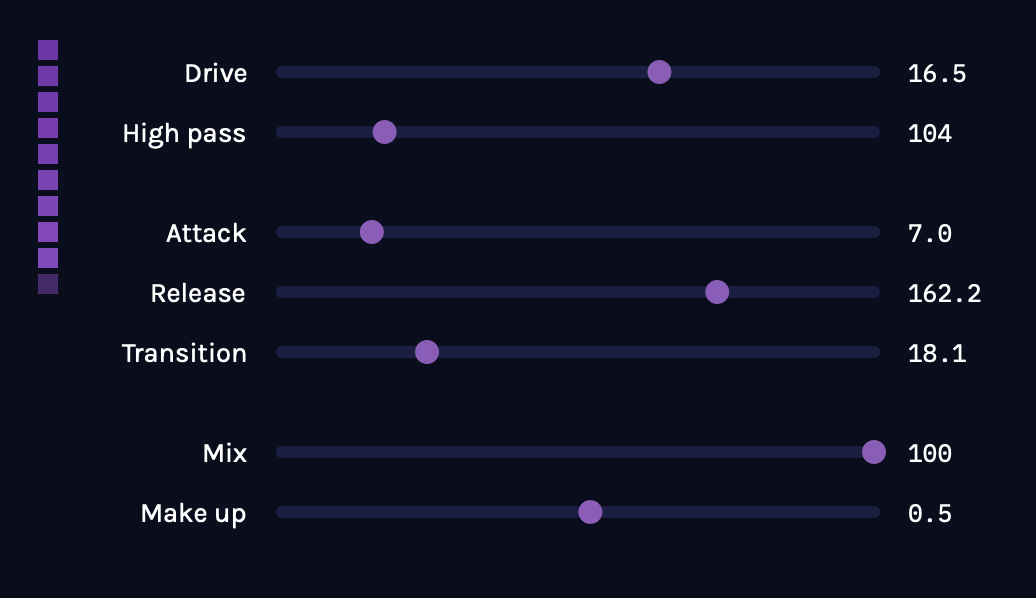 ---
Forever Free – Discuss this Freebie
TapeStop emulates the warping effect that occurs when stopping a reel-to-reel tape machine while playing. Stopping the "virtual tape" will progressively slow the affected track down to a complete halt, while starting the virtual tape again will accelerate the playback up to normal speed.
---
Forever Free – Discuss this Freebie
Colors Free (VST, AU, AAX) is a unique instrument, filled with sampled analog synth sounds, dusty lo-fi textures and colorful vintage keys. You can build your own sounds from scratch with four different layers, shaping tools and a clever modification engine, or hit the random button to get new sounds. This instrument offers you almost infinite possibilities to create atmospheric, deep and abstract sound sculptures. And you can do it for free — in almost any DAW.
---
Forever Free – Discuss this Freebie
Classic piano from the S-series sampler with crunchy attack and sizzling tone – 90s house style! Includes attack & release, low-pass filter, vintage reverb and pan modulation controls.
---
Forever Free – Discuss this Freebie
Elumia is a sample manipulation synthesizer based on a granular synthesis method specially designed for creating and experimenting with ambient soundscapes and noise backgrounds with rhythmic elements with a simple and intuitive interface. Elumia will enhance your creative potential. In the hands of an experienced musician, it can be an independent source for the creation of whole tracks. You can construct melodic pads or atonal soundscapes from different kinds of built-in or user samples by using a two-layered polyphonic granular synthesizer, chains of filters and effects, envelope generators, and low-frequency oscillators. Add movement and life using the track sequencer and arpeggiate note sequences.
---
Forever Free – Discuss this Freebie
Retromania Lite is the free version of Retromania, the virtual instrument filled with inspiring sounds for creating 80s Pop and Synthpop music. The only difference between the two versions is the number of presets. The free Lite version has 12 presets compared to the 125 found in the commercial version. There are no limitations, everything is functional.
---
Forever Free
This pack of 78 presets delivers you the introductory touch of NeoFM synthesis, pure sonic of improved FM embodied in Nemesis by Tone2 Audio.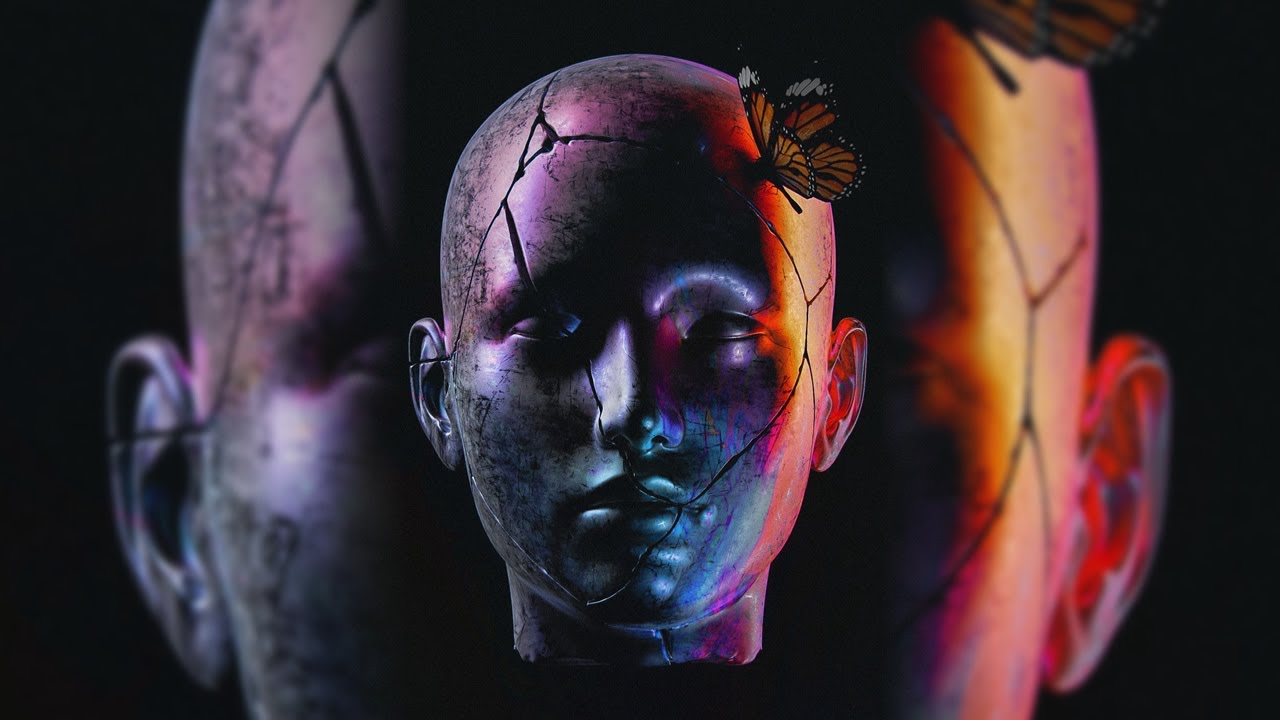 ---
Forever Free
This time we have something interesting for music producers as well as filmmakers: 100 outstanding cinematic sound effects completely for FREE! From Atmospheric Loops to atonal effects, drones, hits, synth sounds and whooshes.
---
Forever Free
Add atmosphere and depth to your productions with Stratosphere – a deep and evocative pack of soundscapes, textures, and melodic loops, created exclusively for the Devious Machines community.. The unique and original samples combine field recordings from natural environments of the UK with lush layers of vintage synths, haunting drones, and evocative melodies – at times mixing guitar harmonics with the warmth and weight of analog circuitry.
---
Forever Free
SkyNet Reverb is a VST3/AU plugin based on the SkyNet-1 and SkyNet-2 algorithms from the Astronaut. space reverb pedal. SkyNet Reverb is geared towards massive soundscapes with long decay times. By blending the two SkyNet algorithms, you can sculpt atmospheric sounds which fit your music best.
---
Thanks for reading. Hopefully you found something cool!
Check out previous FREE Plugins Reports for even more freebies! And remember… there is always a range of free effects, free instruments, and free studio tools available from our partner Plugin Boutique, so check those out too.
See you next time!