Welcome to the latest FREE Plugins Report!
Every few weeks we will let you know the latest news about free plugins. Follow @newplugindeals on Twitter, join the Plugin Deals and Freebies Facebook Group, or check out r/newplugindeals on Reddit if you want to find out about the latest deals and freebies as they happen.
---
Until May 5th – Discuss this Freebie
Indie Voices – is vocal library for NI KONTAKT designed for the production of indie, rock, pop and folk music. All voices are recorded by professional vocalists using the «A» class equipments. We made the process of adding backing vocals to your tracks easier than ever.
---
Until May 15th – Discuss this Freebie
Natura is an Analog Sampled Instrument. We sampled multiple Analog Synths to create 50 Unique Patches + 10 Shape Patches. You can load any of these patches into 1 of 4 Sampler Engines allowing you to stack and play 4 samples at once. This gives us 4 totally different Tones. We then blend the 4 Tones together to bring you some Unique Analog Combinations!
---
Forever Free – Discuss this Freebie
Free Radicals is not your typical sample library. It is a collection of sonic experiments that challenge the conventional notions of what music and sound can be. Each sound in Free Radicals is a personal expression of what sonic beauty means to the creator, and the result is a diverse and eclectic mix of styles, genres, textures and moods. From haunting drones and eerie atmospheres, to glitchy beats and distorted synths, Free Radicals will take you on a journey through the dark corners of sound.
---
Forever Free – Discuss this Freebie
BassMatrix is a synth that tries to sound like the classic TB-303 bassline synth and provides a simple interface to program the patterns. You can use MIDI PLAY to play any note and you can use Key Sync to get an arpeggio like synthesizer. Normally you want to use Host Sync to sync with your DAW and change the patterns with MIDI notes. There is also Int. Sync that is useful when you play the synth standalone (there is a loop size knob for this purpose so you can automatically change patterns in live mode).
---
Forever Free – Discuss this Freebie
Hybrid is a Reverb Impulse library that synthesizes the fascinating life of the real spaces with the soundness of the digital reverb units. Up to ten multiple reverb sources have been spread in the stereo field and mixed together using Tube summing mixers in order to achieve unique textures. The library contains 10 IRs and 15 presets.
---
Forever Free – Discuss this Freebie
Max is a visual programming language for music, audio and multimedia. With Max for Live you can take your creative freedom to a new level by building your own devices in Live. This Pack gives you a head start working with Max, with free devices, in-depth lessons and a large set of examples to spark inspiration.
---
Forever Free – Discuss this Freebie
A riot of one-off, experimental music machines created by electronic anarchist Sam Battle (AKA Look Mum No Computer). Recorded on location at his museum in Kent, electrify your compositions with sounds from the GameBoy Megamachine, Sega MegaDrive Synth, and a gargantuan 1000 oscillator Megadrone.
---
Forever Free – Discuss this Freebie
Listen up, fellow music magicians – if you want to be the ruler of your MIDI universe, look no further than MMM! This powerful tool can control anything that accepts MIDI CC – soft synths, plugins and hardware that you wished had modulation, and even that vintage lava lamp you've been using as a makeshift MIDI controller. And with its numerous knobs, sliders, and xy pads, you'll feel like a futuristic space DJ in no time.
---
Forever Free – Discuss this Freebie
Lucent is a versatile and expressive instrument, conceived and expertly performed by composer and flutist Claire Wickes. Lucent works with SINEPlayer, Orchestral Tools' proprietary freeware virtual instrument plugin available in VST, AU & AAX versions for Windows and macOS.
---
Forever Free – Discuss this Freebie
ZEMENT 3 is the new edition of the instrument Cement2 from 2013. It is a simple generative pattern generator that is able to create complex harmonies. Easy but wonderful. Besides many obligatory effects like reverb, delay, attack, lowpass, drive and length setting, the latter can now be adjusted per step in MARBLE typical manner. Also the length of the pattern can now vary. So everything is new. Everything contemporary.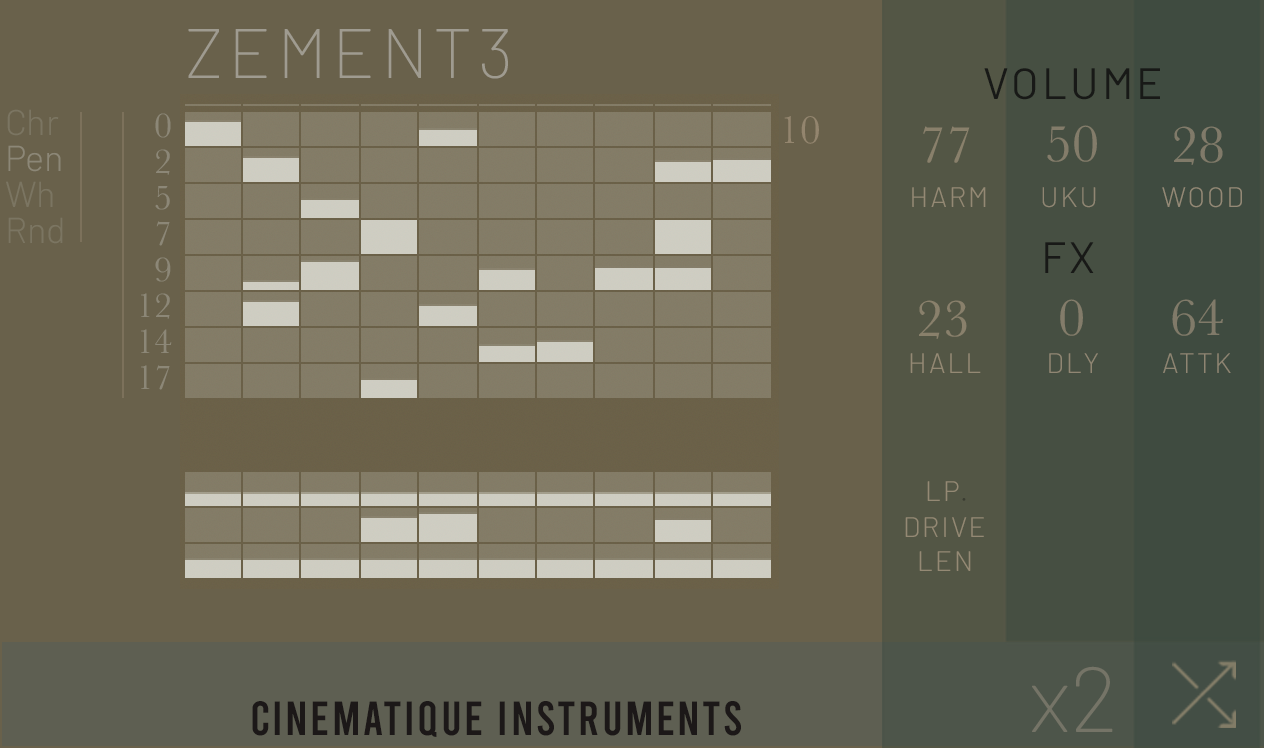 ---
Forever Free – Discuss this Freebie
TAL-Vocoder is a vintage-style vocoder with 11 bands that produces the sound of vocoders from the early 80's. We mixed analog-modeled components and usability with digital algorithms to create an outstanding vocoder sound. The plugin has included a synth with a VCO (Voltage Controlled Oscillator) to create classic analog waveforms. It can produce carrier signals with a lot of overtones. New flexible sidechain routing possibilities also allow feeding your carrier signals to the plugin.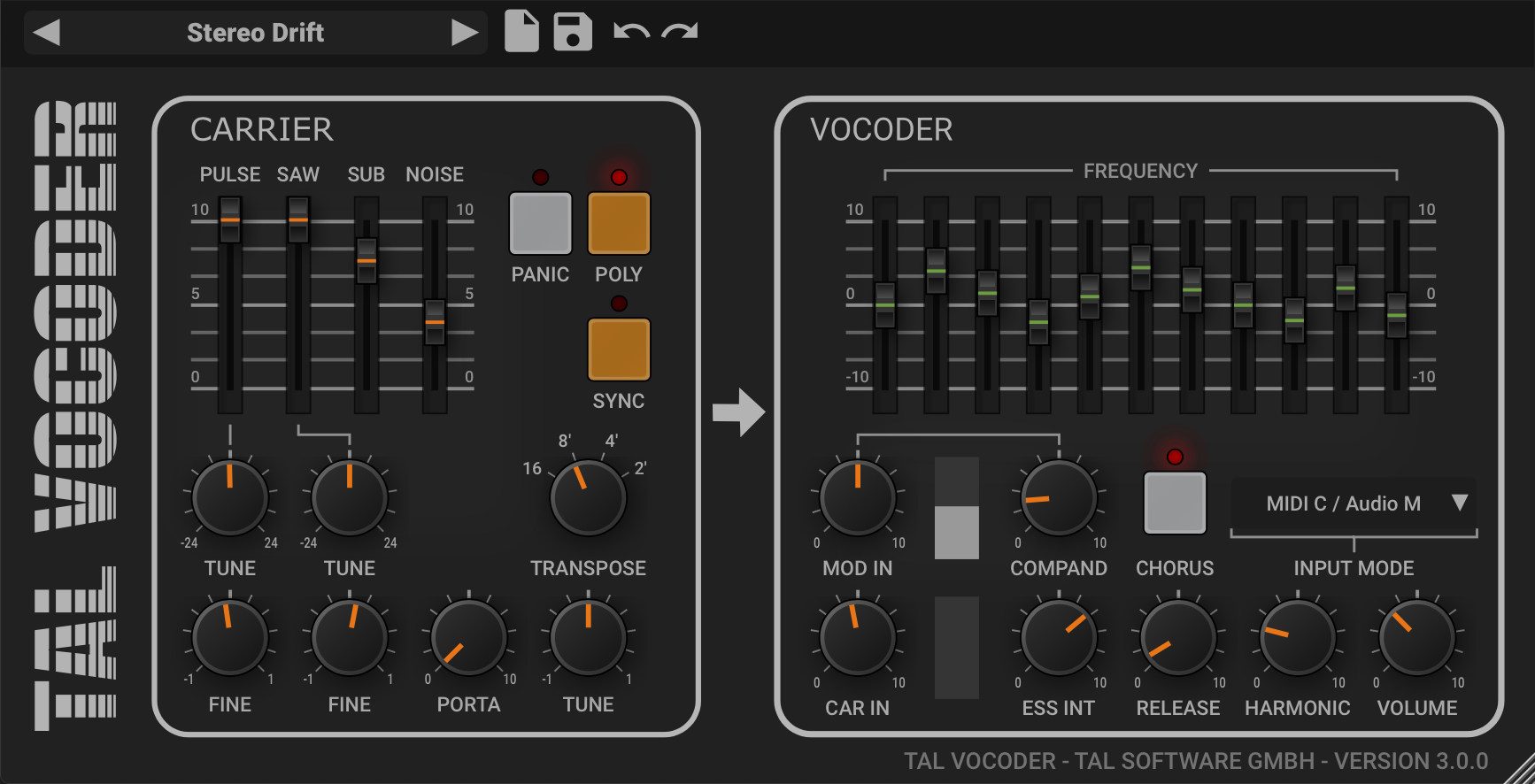 ---
Forever Free
Our free percussion pack includes 30 one-shots, all 24bit .wav files, and compatible with every DAW. With these royalty-free samples, you can create endless beats, grooves, and rhythms for your tracks. Download our free percussion pack now and take your music production to the next level!
---
Forever Free
As the UPB2023 will include a massive collection of vocals and acapellas, we would like to give you a foretaste of how good these acapellas will be. This free acapella pack includes a dry and a wet version, lyrics, main and harmony vocals and also the appropriate chord MIDI file – everything you need to get started! The full acapella is 100% free and royalty free and can be used in commercial productions.
---
Forever Free – Discuss this Freebie
YAMATUBE proposes a modern emulation of the famous Peter Baxandall equalizer combined with a special analog tubes circuit.
---
Forever Free – Discuss this Freebie
Regency is a multi-tiered phase distortion system that offers the sound of traditional phase distortion synths with added flexibility. In the early 1980s, Casio introduced phase distortion as a way to compete with the sound and feel of analog synths on a budget. Synths like the Casio CZ-101 would digitally bend sine waves, morphing them into one of eight basic CZ waveforms (Saw, Square, Pulse, Saw-Pulse, etc.).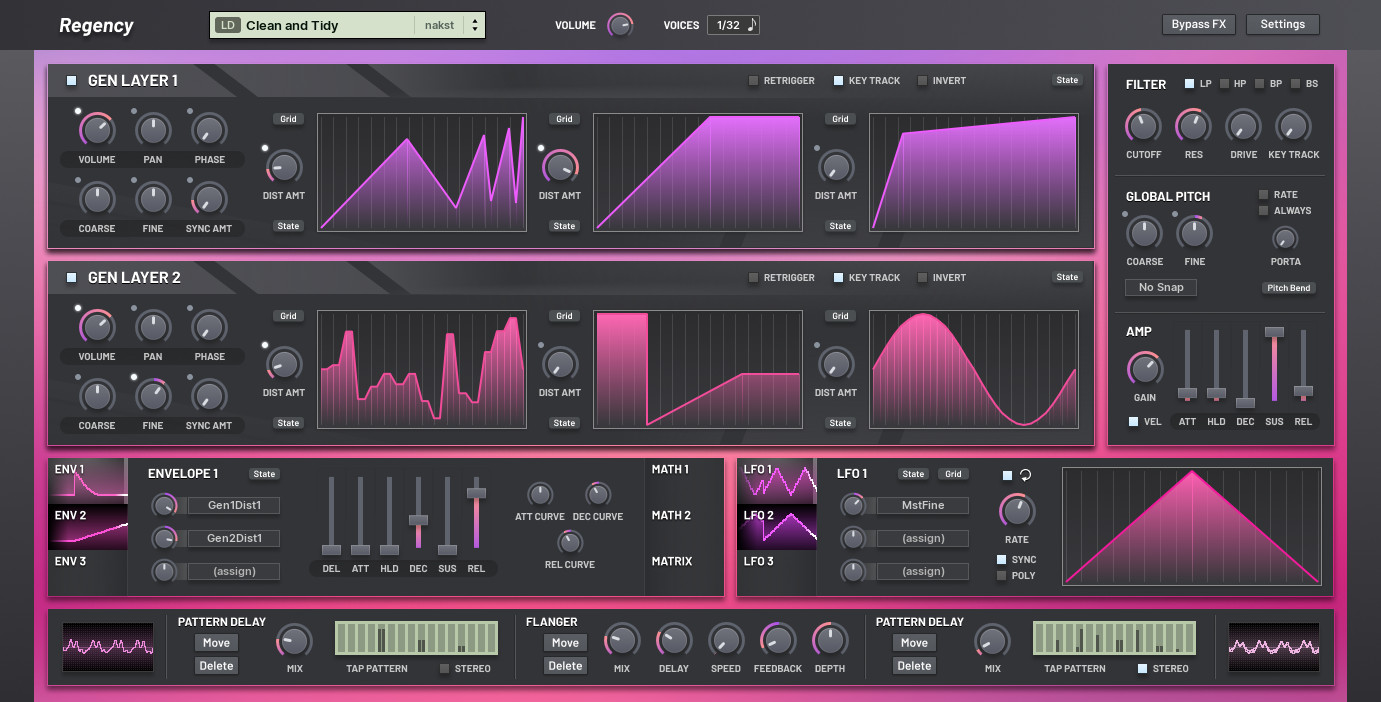 ---
Forever Free – Discuss this Freebie
AnyAmpIR can be any guitar/bass amp you want, and it's suuuuuuper efficient. Just batch load all of your IR collection, SAVE AS PRESET IN DAW, then start playing and have fun. It's also super light weight on CPU & ram & storage usage, basically a production monster for any guitar/bass based producer.
---
Forever Free
We start with some snare one-shots crafted by our sound designers with great care. All 30 one-shots are 100% free and royalty free. Download them now and give your next production some fresh flavour!
---
Forever Free – Discuss this Freebie
FunkBass is a free sample-based virtual instrument plugin for DAWs and other plugin host software running on Windows and macOS. FunkBass was designed as a fast & light but solid tool to create simple bass lines in musical genres such as Funk, Pop, Soul, RnB, EDM, and more. The 3.0 update brings, in addition to a new GUI and features, a collection of synth basses sampled from analog gear.
---
Forever Free
Whether you're producing EDM, Hip-Hop or any other genre, these drum fills are guaranteed to add some excitement and energy to your tracks. Each fill has been carefully crafted using a combination of acoustic and electronic drums, giving you the perfect blend of realism and punch. Download this pack now and take your drum programming to the next level!
---