Welcome to the latest FREE Plugins Report!
Every few weeks we will let you know the latest news about free plugins. Follow @newplugindeals on Twitter, join the Plugin Deals and Freebies Facebook Group, or check out r/newplugindeals on Reddit if you want to find out about the latest deals and freebies as they happen.
---
Until May 19th – Discuss this Freebie
ADM KEYS is a collection of Piano & Keyboard Instrument Racks of various varieties for Ableton Live. It includes 22 instruments of the more physical, organic type and 83 which are more electronic/synthesized. All in all they provide you with a luscious assortment of smooth, tasteful, classy keyboard timbres.
---
Until May 30th
Drill NFTs Sample pack is created for you with brand new recipes, different sounds, and the ability to grow more value when it's in your hands. This collection includes 5 construction kits, ten layered melody loops and drill drums, 70 stems and 49 MIDIs so you can fully control your audio assets to maximize creativity, beat catalog supplies and sales revenue.
---
Until May 30th
'ASTRO' is a pack originally produced by SMEMO. That brings you 5 high-quality construction kits Inspired by the style of Travis Scott, Drake, Future, 21 Savage, Migos, Lil Pump, Nicki Minaj, Metro Boomin' and more.
---
Until May 31st – Discuss this Freebie
Arturia's Tape MELLO-FI is a lo-fi effect plugin that adds instant retro vibes to your project. You can use it on pretty much any instrument or vocals or give your entire mix some vintage character.
---
Until May 31st
The MF-108 Cluster Flux, originally introduced in 2011, contained several complete modular synth functions: a dual-range Bucket Brigade Device (BBD) delay line designed for very short delay times and a multi-waveform Low Frequency Oscillator (LFO) capable of modulating the delay line for a variety of effects including Chorus, Flanging, and Vibrato. A direct descendant of the original Moog modular synthesizers, the MF-108 was adapted to process, modulate, and play with inputs ranging from guitar, voice, and synthesizer to any imaginable audio source.
---
Until May 31st
Deleight is a straightforward stereo multi tap delay processor. Deleight can deliver multiple delay-based effects, ranging from simple echoes to multi-voice choruses, flangers, doublers, early reverbs and more.
---
Until June 15th – Discuss this Freebie
Introducing Chorust – a vintage modulation plugin with lo-fi and ladder filter controls that is a remarkable addition to your audio production toolkit, transporting you back to the golden era of lush and captivating sounds.
---
Forever Free – Discuss this Freebie
Hot Potato is a unique plugin built innovative distortion algorithms that let you mangle, crush and distort your sounds and more with just 6 knobs! The power of Hot Potato is almost endless, turning Sine waves into full on basses and mangling guitars and vocals into completely different sounds. Hot Potato especially stands out in high-enegy and bass focused genres like Dubstep, Drum & Bass and Hip-Hop.
---
Forever Free – Discuss this Freebie
DamRsn releases NeuralNote, a freeware audio-to-MIDI conversion tool in VST3 and AU plugin formats for supported DAWs. NeuralNote is a fun utility and does great with clean sounds. You might have to tidy up timing if you're ripping notes from live guitar or bass unless you've got audio from an absolute machine of a player.
---
Forever Free – Discuss this Freebie
Our free cymbal plugin features ultra-realistic sound through physical modeling. Use MIDI notes to trigger the in-built exciter and change tip hardness and bell intensity parameters. For added realism the MIDI triggered values can be adjusted with a probability curve. The exciter feeds into a waveguide resonator algorithm which lets you change tuning, decay and damping.
---
Forever Free
K-Nation is inspirated by the Novation K-Station Synth. Its made for all kind of sounds, such as basses, leads, pads & plucks, the synth is packed with 300 presets to make the best sounds for you, just enjoy this freebie and start make your own sounds.
2x Nost4 Lead is inspirated by the Nord Lead Synth. Its made for all kind of sounds, such as basses, leads, pads & plucks, the synth is packed with 128 presets to make the best sounds for you, just enjoy this freebie and start make your own analog sounds.
---
Forever Free – Discuss this Freebie
Speedrum Lite is the little brother of a Speedrum. A "simple" drum – percussion MPC style sampler. It is designed to be easy to use and to have a fast workflow. It has everything essential you need to start making beats.
---
Forever Free – Discuss this Freebie
TICK is a self-contained metronome. It runs almost anywhere. It runs as a plug-in, it runs on your phone.  Everything is self-contained so your metronome sounds (and your bpm/time-signature) can go wherever you go.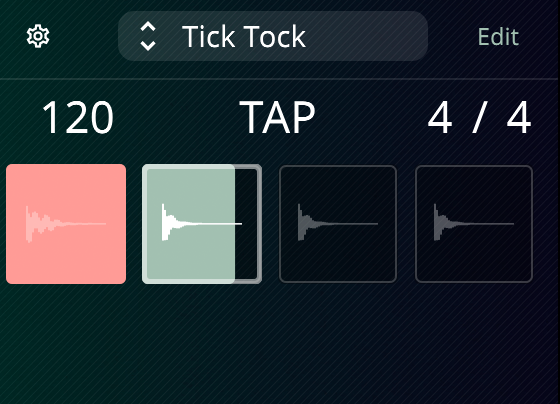 ---
Forever Free – Discuss this Freebie
Wolf Shaper is a free VST, LV2 and CLAP distortion plugin. It lets you create your own waveshaping functions using a spline-based graph editor.
Customizable graph – Design your own distortion functions using 4 different curve types.
Warp modes – Use warping algorithms to alter the graph dynamically.
Uni/Bi modes – Switch between symmetrical and asymmetrical distortion.
Up to 16x oversampling – Get rid of aliasing artifacts for a cleaner sound.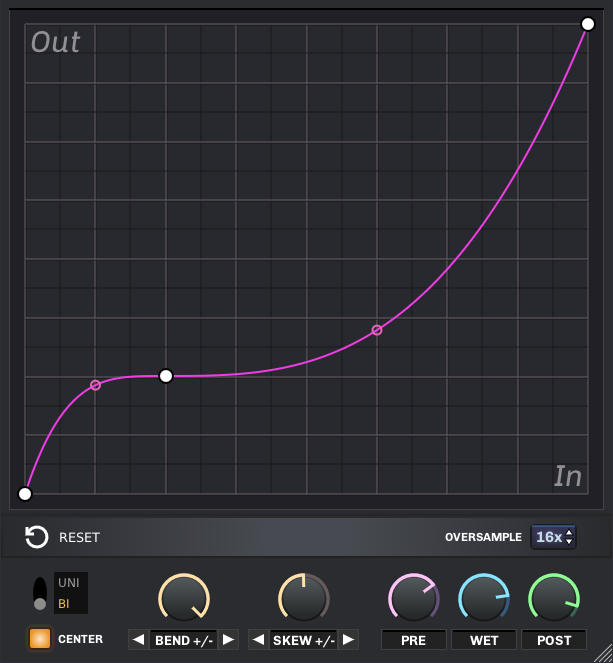 ---
Forever Free – Discuss this Freebie
To commemorate 10 years of Strezov Sampling we have created the "Creative ToolboX". The primary focus of this series is to serve all aspiring songwriters and producers as a sort of "one-stop VI shop", giving everyone the sonic variety and freedom they're in need of. The Steinway Grand Piano is the second part of the COMPLETELY FREE VIRTUAL BAND we're aiming at giving all of you who read this! So, join us and rise to the top of the charts with the help of The Creative ToolboX!
---
Forever Free – Discuss this Freebie
OverHeat is a plugin that emulates the warm, harmonically-rich sound of analog saturation. It is designed to add depth, warmth, and character to digital audio recordings by replicating the natural distortion and compression that occurs when analog signals are pushed to their limits. Download it for free filling the form below.
---
Forever Free – Discuss this Freebie
Creative Strategies is a thoughtfully designed virtual instrument plugin for musicians, drawing inspiration from Brian Eno's Oblique Strategies cards. This tool is aimed at electronic music producers seeking inventive approaches to bolster their creative process. The plugin features 130 methods, providing valuable guidance in overcoming creative obstacles and dilemmas. By incorporating Creative Strategies into your Digital Audio Workstation (DAW), you can access a wealth of techniques to help navigate artistic challenges and enhance your musical expression.
---
Forever Free – Discuss this Freebie
Sjoerd van Kreel releases InfernalSynth, a freeware semi-modular synthesizer VST3 plugin for Windows. As a VCV Rack enthusiast, complicated synths are always exciting. There's something about a slew of purpose-driven controls over every possible parameter that can inspire just as ably as the refined control set of the Roland Juno 106. InfernalSynth falls firmly in the former's camp, bringing together a variety of elements to give a deeply controllable synth with a lot of fun options.
---
Forever Free – Discuss this Freebie
Kitton 2 is general midi compatible drum machine. It lumps 20 top crafted full featured drumkits that will make your GM compatible drum midi file \ track sound amazingly realistic. Kitton 2 allows editing with ease every drum element in the kit straight from the main pannel. You can easily set the gain and the pitch of each element, apply an innovative round-robin system and lo-pass\hi pass filters. control the length and even morph the elements with other elements of the same category.
---
Forever Free – Discuss this Freebie
Magnus Lite is the perfect tool for musicians, podcasters, and audio engineers who want to shape the sound of their audio with precision and ease. The plugin features both a clipper and a limiter, each with their own gain control, giving you complete control over the loudness of your audio. The clipper's gain control adjusts the input level of the audio signal before it enters the clipper, allowing you to set the desired loudness level of your audio and to shape the sound to your liking. The limiter's gain control ensures that the limiter will prevent the audio from exceeding a fixed threshold of -0.2dB, resulting in clear and distortion-free sound.
---
Forever Free – Discuss this Freebie
Ibiskus is a plugin featuring five rare wind instruments transformed into 23 creative sounds, perfectly suited for genres such as lofi or ambient/cinematic music.
The inspiration for Ibiskus came when we stumbled upon a set of five unique wind instruments at a local market. We thought it would be a great idea to create a virtual instrument from these rare samples. We purchased the instruments and experimented with each one, even those we weren't familiar with, like the slide whistle.
---
Forever Free – Discuss this Freebie
The Yamaha SY77 is a legendary synthesizer from the golden age of synths, first unleashed upon the world in 1989. This little-known synthesizer kicked some serious ass in the world of FM synthesis, earning its title as the "King of FM."
---
Forever Free – Discuss this Freebie
Ultimate MIDI Plugin has updated Simple Chord Detection, a VST plug-in for Windows for detecting chords, to version 1.3.0. "Simple Chord Detection" is a vst for detecting chord with a clean interface.
---
Forever Free – Discuss this Freebie
Attila M. Magyar released JS80P, a FREE virtual synthesizer in VST and FST plugin formats for Windows and Linux. JS80P comes from developer Attila M. Magyar, and it's free to download via his GitHub page, as is the source code (available under the terms of the GNU General Public License Version 3). JS80P is a two-oscillator synth offering ten waveforms and sixteen notes of polyphony.
---
Forever Free – Discuss this Freebie
Introducing HighPass Reverb, an audio plugin that provides a fast reverb effect with a high-pass filter and frequency visualizer. This plugin is perfect for adding spatial effects to a track while keeping the low end frequencies uncluttered. With HighPass Reverb, you can achieve this with just one plugin. A frequency visualizer is a great way to see the effect of reverbs, and HighPass Reverb includes this feature. Try it out for yourself.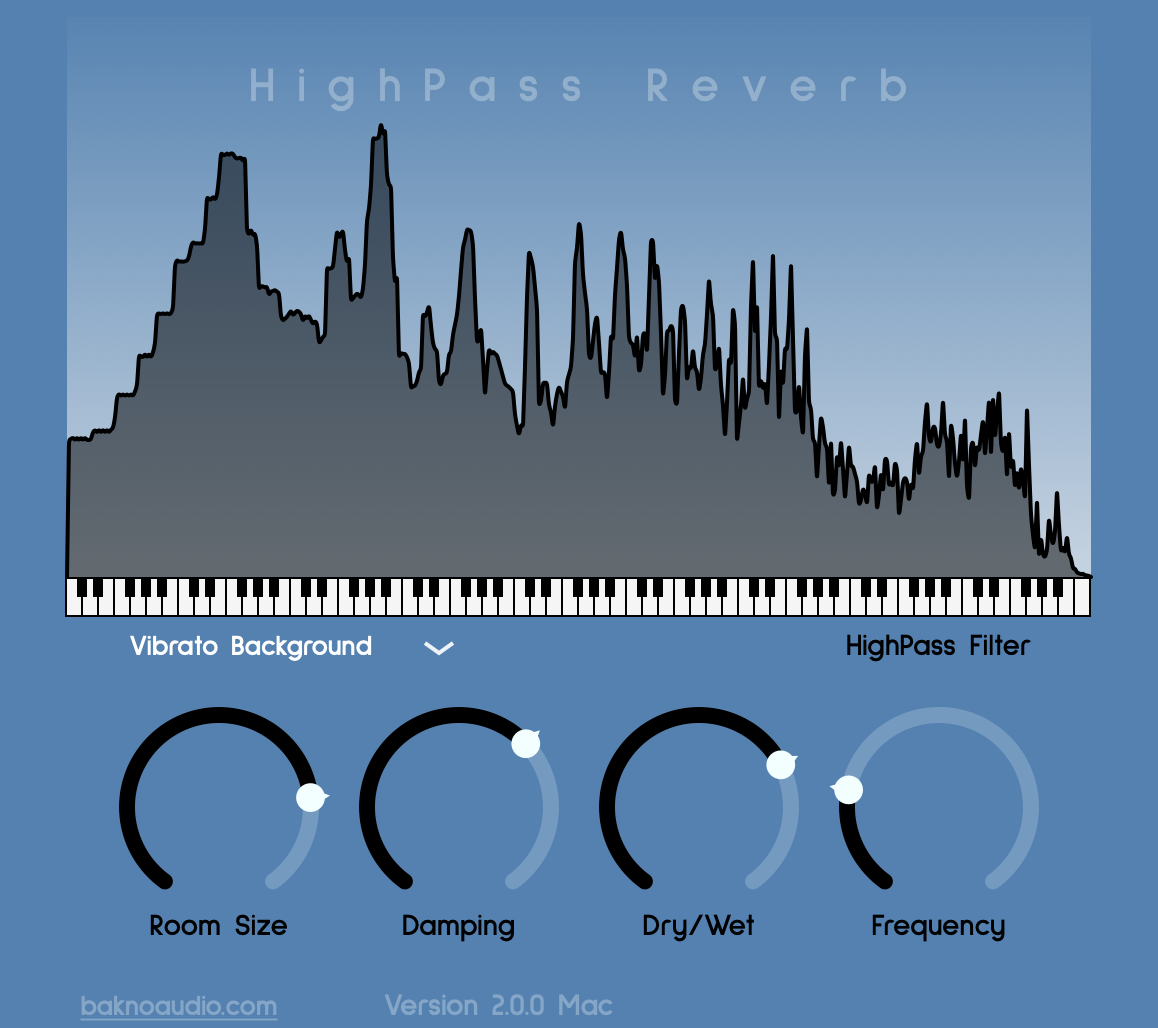 ---
Forever Free – Discuss this Freebie
Mensla releases MS-2, a freeware FM synthesizer plugin for digital audio workstations Windows and macOS. There are plenty of free synths with subtractive or wavetable capabilities, but shockingly few that dive into FM synthesis. Mensla has added its own take on FM synthesis with the release of MS-2, a three-operator FM synth packed with controls and features.
---
Forever Free – Discuss this Freebie
Linda Audio releases SuperCrunch – great sounding and straight-forward guitar amp plugin. SuperCrunch does not model any real hardware but it is capable of very natural sound of classic tube amplifier. Its range is from sparkling clean sound through gentle and not so gentle crunch tones to wild rock and metal distortion. There are controls for input and output gain, drive gain and bright and there is a choice of two channels – crunch and lead. You can also blend in the clean signal. The very important part of this amp is the 8-band graphic equalizer which is engaged before the tube stages which allows very wide shaping of the distortion character. It can be also gain-compensated. On top of that there is also cabinet simulation which can be switched off and consists of two phase aligned impulse responses between which you can continuously blend.
---
Forever Free – Discuss this Freebie
Supertone releases a FREE public beta of Goyo Voice Separator, a voice separation plugin for macOS and Windows. Goyo Voice Separator is a plugin that aims to provide an easy way to balance your audio or remove unwanted noise while maintaining a natural-sounding vocal. Any plugin that can convincingly remove unwanted ambient noise or separate individual elements of an audio track is a pretty amazing thing.
---
Thanks for reading. Hopefully you found something cool!
Check out previous FREE Plugins Reports for even more freebies! And remember… there is always a range of free effects, free instruments, and free studio tools available from our partner Plugin Boutique, so check those out too.
See you next time!