Welcome to the latest FREE Plugins Report!
Every few weeks we will let you know the latest news about free plugins. Follow @newplugindeals on Twitter, join the Plugin Deals and Freebies Facebook Group, or check out r/newplugindeals on Reddit if you want to find out about the latest deals and freebies as they happen.
---
Until November 20th – Discuss this Freebie
In short, Devil is an Aggressive multi-mode distortion Plug-in programmed to thicken up or destroy any sound in unique ways. Devil and its 6 different types of Distortion, from the mild tube-flavored overdrive to extreme digital harshness, will bring energy into lifeless sounds.
---
Until November 22nd – 
The new Audiolens desktop app makes track referencing and comparison easy by analyzing audio from any streaming platform or audio source. Play your chosen audio through the selected output of your device and the application will collect data on key sonic characteristics, helping you to visualize, compare, and match your favorite reference tracks and sounds.
---
Until November 22nd – Discuss this Freebie
Fruit Shake presents four fruit-shaped shakers and one carrot (for your good health!) in an easy-to-use interface based on our Shimmer Shake Strike 2 percussion engine. Designed for the free Kontakt Player platform, Fruit Shake is a musical, fun and simple way to add shaker sounds to a song, and is available at no cost for a limited time.
---
Until November 24th
This processor uses peak clipping to tame unruly peaks, rather than the usual peak limiting, giving you another dynamics control option. Peak clipping is often a more transparent process than standard peak limiting, which is why mastering engineers often employ it. Despite its powerful engine, the Classic T-RackS Clipper is easy to use, with only: Gain, Slope, and Output controls.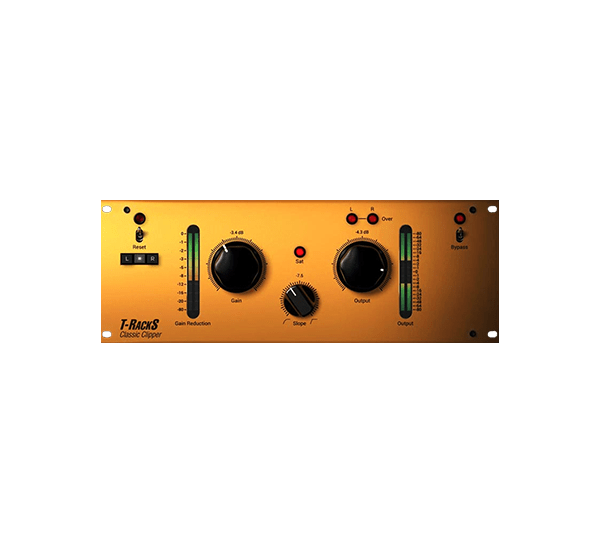 ---
Until November 25th
---
Until November 28th – Discuss this Freebie
Blaque is a Sampled Electric Guitar Instrument. We ran our Electric Guitar through countless Amps & FX to create 30 different Electric Guitar Sampled Instruments! Containing 4 total Sampler Engines, you can blend 4 different Guitar Tones at a time. By blending these 4 Guitar Tones together, we bring you some Unique Electric Guitar Combinations!
---
Until November 30th
---
Until November 30th
---
Until December 4th – Discuss this Freebie
Experiverb is a new shape-based reverb plugin that allows you to experiment with different shapes and patterns. Browse through space forms and change your acoustic space. Experiverb is available for Windows & MacOS and is FREE until it's gone forever on December 4, 2022.
https://www.youtube.com/watch?v=3nbHrzXGFTI
---
Until December 4th – Discuss this Freebie
FROST* is new powerful, fully 'hyper', channel strip plugin from the Acqua series, available in VST, VST3, AU and AAX format, which represents the ultimate expression of Acustica's new high-performance Hyper technology. It is one of Acustica's most versatile and creative plugins, able to take on just about any job!
---
Until December 6th
---
Until December 23rd – Discuss this Freebie
For the Twelve Fridays leading up to Christmas we'll be sending out details of a free giveaway product for Ableton Live each week, exclusively to our mailing list! To be notified and join in the festivities simply sign up to our mailing list below and verify your email when we reply!
---
Until January 2nd – Discuss this Freebie
If you want a touch of 60s warmth on your tracks, reach for Little Radiator. It's great for fattening up bass, guitar, drums, or vocals. And it's fantastic on electric piano.

---
Forever Free – Discuss this Freebie
A perfect vocal track is the key element of almost every song. That's where TrapTune steps forward. This mighty vocal effect can become the only tool you might need for it. TrapTune is (not just) an automatic tuner which can give you everything from subtle pitch correction to the strong artificial Cher-effect. Combine it with a second voice harmony, doubler and special FX section to get a vocal track that really stands out.
---
Forever Free – Discuss this Freebie
DRIVE is free yet fully functional and similar to all other Usynth titles. Consider it our present to friends old and new. Download now and produce amazing synth tracks within minutes.
---
Forever Free – Discuss this Freebie
Air | Music Edition is the perfect plugin to quickly and realistically simulate the distance and depth of musical elements in any mix. Air will help you achieve natural-sounding performance results in the studio and sound like the real deal in seconds. Elevate your music, let instruments breathe and mixes shine.
---
Forever Free
Bad Bunny. J Balvin. Rosalia. Latin producers and artists are dominating the charts. Now, you can too. Get VIBRAS for FREE: our new collection of almost 300 hard-hitting loops & stunning one-shots that give you all the flavor and richness of Latin guitar. We recorded live cuatro, tiple, and nylon guitar to take your tracks to the next level—100% FREE 🤯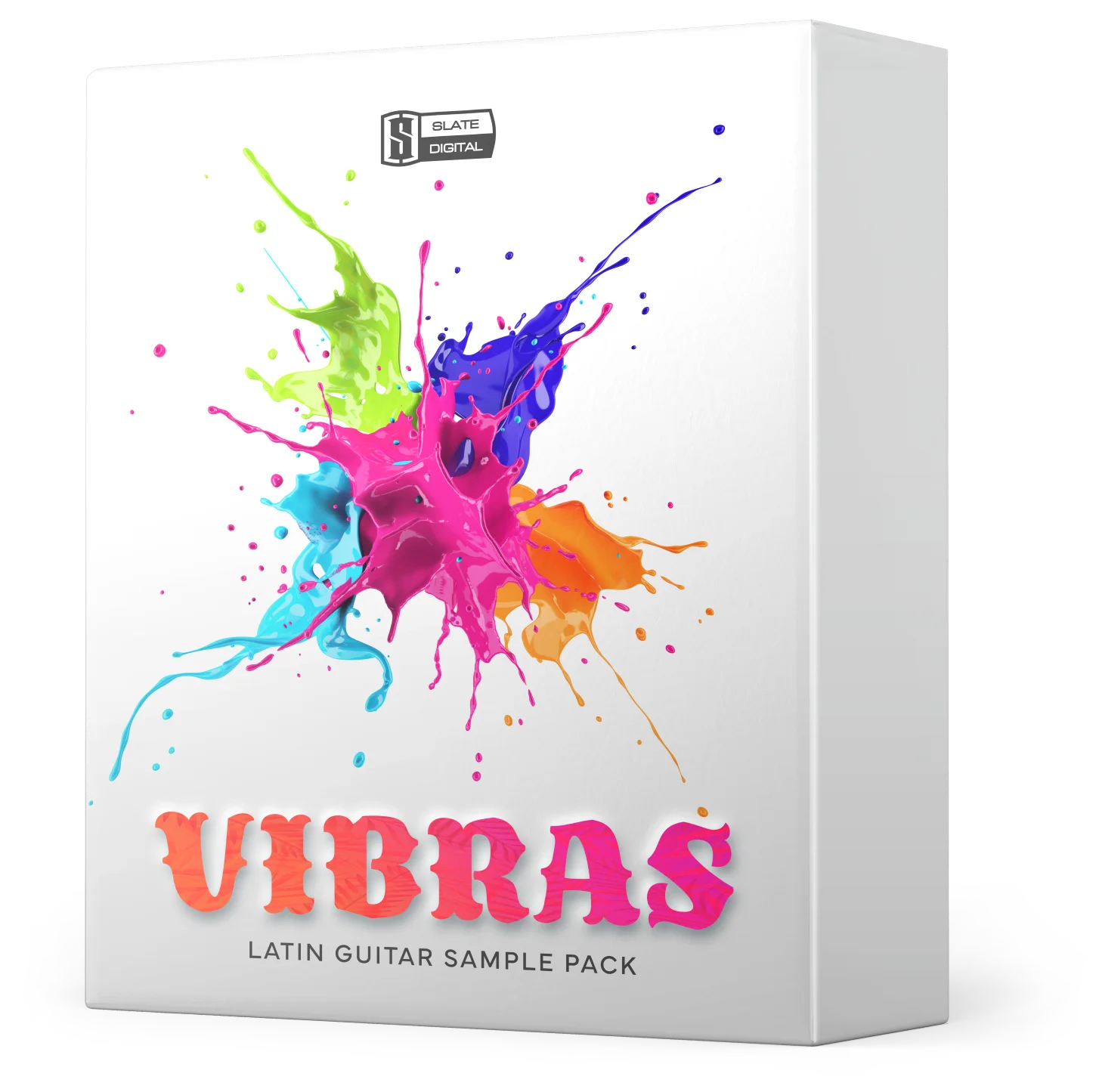 ---
Forever Free – Discuss this Freebie
DrumVault is a free drum virtual instrument plugin for DAWs on Windows and macOS. This drum machine features a 4X2 pad configuration and brings various drum sounds, percussions, and instrument/vocal hits for many musical genres. DrumVault is easy to use and intuitive with global controls such as volume, lowpass filter cutoff, and reverb. The sample section allows tweaking individual parameters including volume, pan, attack, and tuning. You can assign an output stereo channel for each sample if you want to use external effects per sample. There are 52 kits inside with a total of 416 samples. The kits are grouped into EDM, Pop, Reggaeton, RnB, and Synthwate/Retro folders. DrumVault is available in VST/VST3 for Windows and VST/VST3 & AU for macOS.
---
Forever Free – Discuss this Freebie
303 Deluxe is here and it has over 64 sounds to kick-start your creativity! Browse through the huge variety of built in presets or take full control of your sound and dive into the many modulation options, effects and parameters with the ability to layer up to 1 waveform!
---
Forever Free – Discuss this Freebie
2RuleSynth is a software synthesizer have any classic synthesis techniques – subtractive, FM or and Ring simulatenously. It has LFOs and ADSR for every two independent oscillators. It has its own characteristic soundscape that can go as far as concrete music. Besides the familiar classical analog sounds, experimental sounds can be found using the randomize button:
It is a beta version developed using Juce Framework. I have developed the plugin to gain experience and understand the juce framework. I don't think they are any big bugs. Some basic things are missing. I will complete them over time
---
Forever Free – Discuss this Freebie
Stargate DAW, an all-in-one DAW and plugin suite for Windows, MacOS and Linux, has been updated to version 22.11.3.
---
Forever Free – Discuss this Freebie
Krotos Studio is an audio plugin and it runs inside Digital Audio Workstations (DAWs). It is not a standalone application, and you must run it inside one of these other applications.
---
Forever Free – Discuss this Freebie
Basslane is the improved version of the original freeware classic used in countless productions to control the stereo width of low frequencies on tracks and mixes.
It's a handy utility that allows you to narrow the stereo width of frequencies below a defined threshold. The unique Side Harmonics feature adopted from Basslane Pro allows you to inject upper bass harmonics to add definition and pseudo bass width without problematic stereo content in the subs. The easy-to-use interface combines helpful metering and flexible monitoring for precise fine-tuning.
---
Forever Free – Discuss this Freebie
Darksichord 3 Lite is sourced from the 3 sound layers that made up the original version, but now comes with different textures and nuances for a much darker sound and more character.
The interface is user-friendly and straightforward with ADSR amplitude envelope, LFO modulation, lowpass/highpass filter cutoff, and global tune. New effect modules were added – delay, distortion, and reverb, each of which comes with typical controls and parameters.
---
Forever Free – Discuss this Freebie
Six traditional Gaelic singers recorded inside the ruins of a 1960s seminary. Originally a training campus for catholic priests, St Peter's Seminary shut down in 1980 and fell into disrepair. In the concrete skeleton of the former chapel, the LABS team captured a small group of singers performing a captivating range of aleatoric techniques, inspired by Celtic vocal traditions.
---
Forever Free
---
Forever Free – Discuss this Freebie
The classic sound of vintage horror films! The spooky Halloween Theremin instrument will have you conjuring spirits in no time. Made with Live's Wavetable Synth and Hybrid Reverb.
---
Forever Free
Three free kits for Native Instruments Battery 4 drum sampler, samples are a selection from my first 19 monthly Patreon reward packs. These packs are diverse and unique with acoustic percussions, found sounds, sounds from vintage Public Domain TV shows and ads, processed and electronic sounds. Each of the 3 kits features 16 samples from these packs.
---
Forever Free
Between the ghostly hours of midnight and 2am, our dear David meticulously recorded his late Grandfather's clock. He captured the chimes, keys, ticks, winder and weighted strings, while also peculiarly (and spookily) hitting it with mallets and spoons. The result is 85x dry samples and 21x produced samples; 7x kicks, 4x Snares, 3x Misc & 7 Loops.
---
Forever Free – Discuss this Freebie
If you're ready to try out your first CLAP plug-in, we recently released the popular free Martinic Kee Bass plug-in with CLAP support. However, since it is currently in alpha, it can still crash or do unexpected things. This new plug-in will likely stay in alpha for the rest of 2022. Until we reach the beta phase, no active testing or reporting is required.
---
Forever Free – Discuss this Freebie
Hang Drum is the new instalment in our innovative range of virtual instruments, The Experiments. Featuring a highly unique set of never before captured articulations, this multi-sampled Hang Drum is truly one of a kind and captures an incredibly raw and soulful tone which is perfect for modern cinematic music. Performed by virtuoso Hang player, Marc Constantine, this library was designed to fill a gap in the virtual Hang Drum market.
---
Forever Free
Notion Mobile is a free, industry-leading music composition tool for iOS, iPadOS®, MacOS, Android™, Windows®, Chrome OS™, and Fire OS mobile devices. You'll effortlessly create dynamic compositions in traditional musical notation or tablature with its intuitive touch-based interface and incredibly broad editing capabilities.
---
Forever Free – Discuss this Freebie
Zumzet Lite is the free & fully functional version of our lo-fi retro virtual instrument plugin for Windows and macOS. Zumzet Lite contains 23 presets taken from the full version; this is the only difference, everything else is unlocked and working just as the paid plugin. This plugin can be used in any genre including Lofi Hip Hop, Chillout, Retro Pop, Synthwave, Cinematic, Horror & Game Music, EDM, etc. All the included sounds are 100% royalty-free.
---
Forever Free
FrankCS! Big brother of FRANK!
Ultimate analog equalizer is now better than ever with selectable preamp and compressor!
Selected each band from 4 different well-known modules and now, you can select frequencies!
---
Forever Free – Discuss this Freebie
Ableton's new Note app allows you to easily create sample-based instruments by recording samples directly into Drum Rack pads. I sampled my acoustic drum kit and some percussion to build this free Ableton Live Pack. The SMASH! knob allows you to add heavy Saturation to the entire kit, resulting in a powerful and aggressive drum sound.
---
Forever Free – Discuss this Freebie
Discover a rare gem of music history with one of the world's earliest synthesisers — the Ondioline. Designed and patented by French inventor Georges Jenny in the early 1940s, the LABS team captured its delightfully off-kilter sound, transforming the raw recordings into a range of playful presets. Fizzing with smile-inducing possibilities — the Ondioline is as wild as your imagination.
---
Forever Free – Discuss this Freebie
Ardour is an open source, collaborative effort of a worldwide team including musicians, programmers, and professional recording engineers. Development is transparent — anyone can watch our work as it happens. Like a good piece of vintage hardware, you can open the box and look inside. Of course, you don't have to … but one day the fact that anybody can will be useful.
This openness forces a kind of integrity on the project that is hard to find in proprietary software, and helps us to focus on issues and features that matter to our users rather than stuff that just looks good in advertisements.
---
Forever Free – Discuss this Freebie
A single oscillator monophonic synth with filters and various effects like Parametric EQ, Distortion, Compression, Delay and Reverb that provides a simulation of the Roland TB-303 vintage analogue bass synthesizer and allows an easy step programming in your DAW.
Making possible to create complex acid patterns common in classic Acid House, Techno and Trance music.
---
Thanks for reading. Hopefully you found something cool!
Check out previous FREE Plugins Reports for even more freebies! And remember… there is always a range of free effects, free instruments, and free studio tools available from our partner Plugin Boutique, so check those out too.
See you next time!