Welcome to the FREE Plugins Report!
Every week or two we will let you know about the latest news about free plugins. Click the 'Discuss this freebie' links to join the conversation in the biggest and best Plugin Deals and Freebies Group on Facebook.
Let's get right to it!
---
Until September 30th – Discuss this freebie
Native Instruments KOMPLETE Classics Collection is a time-honoured taste of what the world's leading production suite has to offer, packing MASSIVE, ABSYNTH5, FM8, and REPLIKA, to give you a rack of genre-defining instruments that sound as fresh as ever. Buy now for only €99 / $99, exclusively at Plugin Boutique.
---
Until September 30th – Discuss this freebie
MFreeformAnalogEq is a unique equalizer, that allows you to draw any frequency response you wish and then attempts to match the response by applying analog filters using our MeldaProduction Filter Adaption technology (MFA).
---
Forever FREE – Discuss this freebie
A lot of producers were asking us for it and finally here it is: Live recorded guitar and piano samples for FREE!
This free sample pack includes a wide variety of key- and bpm-labeled loops and one-shots ready to be dropped in your next music or movie project. All sounds are live recorded and played by professionals. Create your own melodies with the included one-shots. All samples are 100% free and royalty free and can be used for commercial projects and on streaming plattforms like Youtube or Spotify.
---
Forever FREE – Discuss this freebie
ZTEKNO is aimed at producers of high-quality sounds and styles of Techno and Tech House. ZTEKNO make packs inspired by the biggest names from Techno and Tech House such as Jay Lumen, Carl Cox, Mark Knight, Technasia, Adam Beyer, Noir and many others. Everything they produce is 100% Royalty-Free. With their products you will need only one thing, to load them into your project and create your next Techno or Tech House mega-hit. Everything is made and recorded in their analogue-based studio and professional musicians from around the world help create all their sample packs.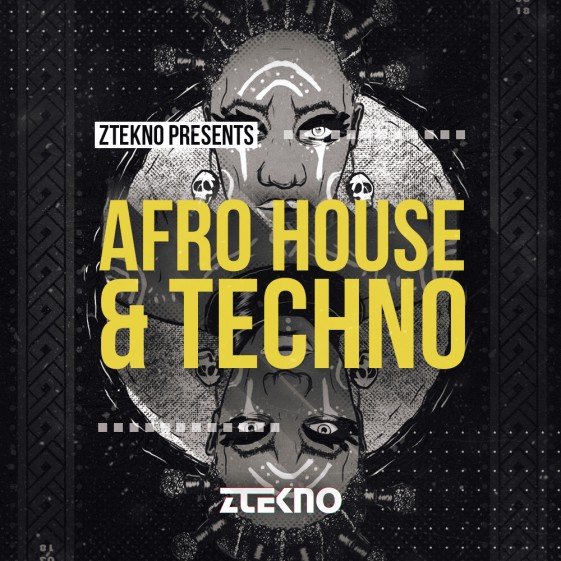 ---
Forever FREE – Discuss this freebie
This package contains a broad selection of rhythmic notes presets. Send any chord progression through ChordPotion, choose one of the presets, and create fresh MIDI stabs and note rhythms instantly. You can use the presets for any genre that benefits from rhythmic solo notes. Aggressive Rave synths, dark Hardstyle patterns, percussive House plucks – you name it. The package contains three types of presets: "one note lines" are perfect for hypnotic background melodies. The "two note lines" mostly work on the bass note, but insert a second note from time to time. And "three note lines" contain small melodic variations. These are especially useful for melodic EDM styles.
---
Forever FREE – Discuss this freebie
These classic synth textures have been created from the infamous Solina String Ensemble — a 70s string synthesiser, used on countless iconic disco and rock records. From fuzzy, warm vibrations to bright stabs that cut through the mix, LABS Synth Strings has been recorded at Spitfire HQ by Harry Wilson & Hannah Roberts-Owen, and comes complete with sampled modulation and processed pads — equally at home on a Herbie-style record as it is on a Blade Runner-style blockbuster template.
---
Forever FREE – Discuss this freebie
Origin was built based on vintage gear to give the most realistic analog sound. The "Movement" knob (or Wow/Flutter) has a special mode that uses a randomizer algorithm to create realistic tape pitch wobbles.
We also replicated the famous Juno 106 chorus sound with the two classic slow and fast chorus modes. Finally, the tape saturation modes are modeled from vintage tape machines. Using these in tandem with the noise knob and Resampler, you will get an undeniable vintage tone to your sounds.
---
Expiry Unkown
808 Day comes with 2 sample packs in 1: TR808 samples and 808's. These are hard hitting and perfect for genres like Trap, Hip Hop, Electronic, House etc. In total, you get up to 84 TR808 samples and 10 unique 808's. These are some of my favorite 808's I've ever made.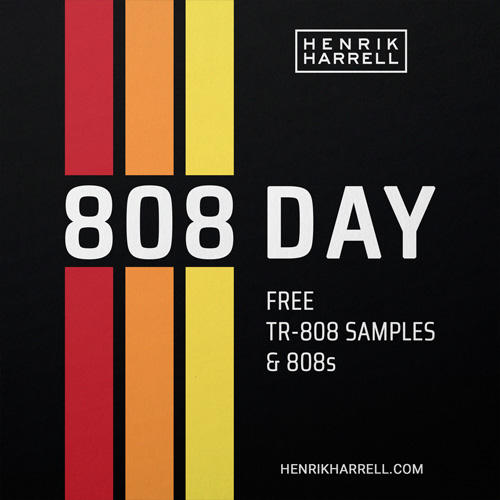 ---
Forever FREE – Discuss this freebie
Samplab was founded in 2020 in Zurich, Switzerland with the vision of making music production easier, faster and more engaging. We want to enable you to be creative with your music and not spend countless hours in front of the computer for technical details. Just let us worry about the nerdy parts.
---
Forever FREE – Discuss this freebie
While most sound designers hate when knobs and switches crackle and create noise, we felt there was potential in these flaws. One can create interesting musical tones or individual works with them. It just depends on your imagination and the FX chain. Get creative and try the 50/60 Hz hum of the transformer, the harsh crackling while turning the big knob, or the popping sound of the power button. By increasing the voltage, you can strengthen the crackling. All sounds are oscillator generated, not sample-based. No boring repetition.
---
Forever FREE – Discuss this freebie
An analog dual-layered 90's style synth with 2 completely different aggressive and incredibly high dynamic range oscillators. The first oscillator is wavetable based with 50 wavetables + additional 50 wavtables for morphing. The second is an old style 8 waveforms pad oscillator that emulates the 90′ type monster pads. The oscillators work on dual-layered basis and have each own separate controls, synthesis section, chords driven pattern sequencer and some more new features.
---
Forever FREE – Discuss this freebie
Get an overview of frequency content at a glance! Impress your clients with a pretty lightshow! Give your DAW setup a sparkly professional sheen! All this from our free 1/3 octave Cheap RTA (Real Time Analyzer). Runs on mono or stereo tracks. Stereo signals are summed to mono for frequency analysis, but your audio signal is passed through unchanged. We kept the CPU load lightweight for this one, so it won't bog down your system. There are no parameters to adjust, but the window does allow resizing over a wide range of dimensions and aspect ratios.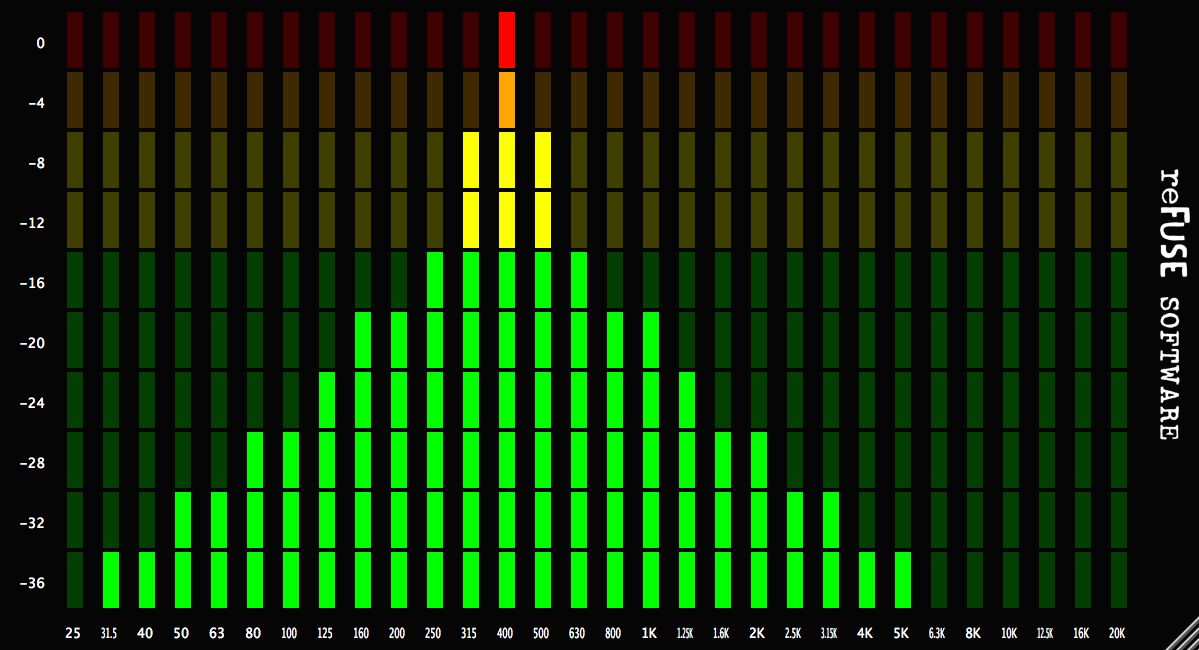 ---
Forever FREE – Discuss this freebie
RARITIES #2 is the Koto, or rather the Japanese national instrument. Full Kontakt required.
The Koto is a plucked zither-like instrument which features 13 strings (sometime 17) and movable bridges for tuning. Traditionally played with fingerpicks, its sound could be described as halfway between an harp and a dulcimer but the best way to know it is to download this tiny elegant RARITY!
---
Forever FREE – Discuss this freebie
Full Kontakt required.
Norrland Samples is located in the north of Sweden – in Norrland, a place famous for its vast and arcane nature.
We're passionate about making virtual instruments that can be played the way a musician would play a real instrument. Instantly, intuitively, and without the need for extensive keyswitching or programming. We're just starting out on this journey, and we really hope you will find our instruments useful and inspirational.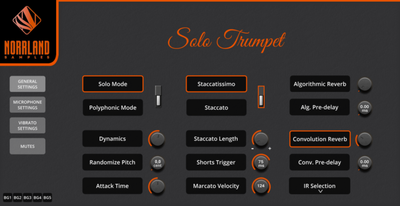 ---
Forever FREE – Discuss this freebie
Blocks is a modular synth plugin available for Windows & Mac as VST3, AU and stand-alone.
---
Forever FREE – Discuss this freebie
It's a free instrument, and in our humble opinions, it's useful as hell. For standalone melodies or to supplement other string sounds, what you get is the sound of a string quartet… FREE!
• Made for Kontakt 4.2.4+ (NOT Kontakt Player)
• 4 virtuoso string players
• Expressive, natural tone. True legato
• 3X round robin neighbor borrowing
• Part of a larger series!
---
Thanks for reading. Hopefully you found something cool!
Check out previous FREE Plugins Reports for even more freebies! And remember… there is always a range of free effects, free instruments, and free studio tools available from our partner Plugin Boutique, so check those out too.
See you next week!