Every few weeks we will let you know the latest news about free plugins. Join the Plugin Deals and Freebies Facebook Group, or check out r/newplugindeals on Reddit if you want to find out about the latest deals and freebies as they happen.
---
Until September 30th
Made for content creators and home studios, iZotope RX 10 Elements is a budget-friendly noise reduction and audio repair toolkit powered by world-class technology. Repair Assistant streamlines the same tools used by the pros to quickly correct common audio issues.
Until September 30th
Ujam Usynth Core is a software synthesizer plug-in that provides a variety of essential synth sounds. It includes basses, leads, polysynths, and arpeggios. The plug-in is split into three sections: sequencer, synthesizer, and finisher. Each section has its own parameters. The chief sound designer behind Ujam Usynth Core is Peter Gorges. He has more than four decades of experience and has worked on several milestones in synthesizer history.
If you could take only one Usynth title to a desert island, this should be the one. A wide collection of essential synth sounds. From basses to polys, from leads to arpeggios. This is the comprehensive Swiss knife for every occasion. Ujam Usynth Core is available for Mac/Windows, VST 2, AU, and AAX.
Until October 4th
Dreamstates is a collection of abstract ambient elements full of stretched-out swathes of noise, hazy, washed-out melodics, deep, tension-invoking drones, unique transitions and Lo-Fi, other-worldly textures to inspire dream sequences, flashback scenes, and moments of character reminiscence.
Created using cutting-edge granular and wavetable synthesis techniques, this 120-sound library of instrument manipulations and heavily processed, resampled musical phrases provides a large palette of ideas to draw from for your audio projects, whether using the production-ready sounds as they are, layering them, or as a basis for further sound design.
Until October 8th
Introducing "UK Household" – an all-encompassing sonic journey through the everyday spaces of a quintessential British home. This remarkable audio collection captures the essence of domestic life, providing a treasure trove of sounds that resonate with familiarity and authenticity. From film sound to game audio and music production, "UK Household" is your gateway to infusing your projects with a touch of real-life ambiance.
Expiry: October 14th
Cadenza Ukulele is a free ukulele plugin from Sound Magic. It uses the latest Neo Orchestra Engine to provide a high-quality, easy-to-use ukulele sound. The plugin is available for a limited time. The Cadenza Ukulele is designed for musicians and producers. It's available for download for free for a limited time. However, the duration of the offer is unclear. Cadenza Music also sells ukulele strings, capos, slides, tuners, straps, cords, humidifiers, and cases.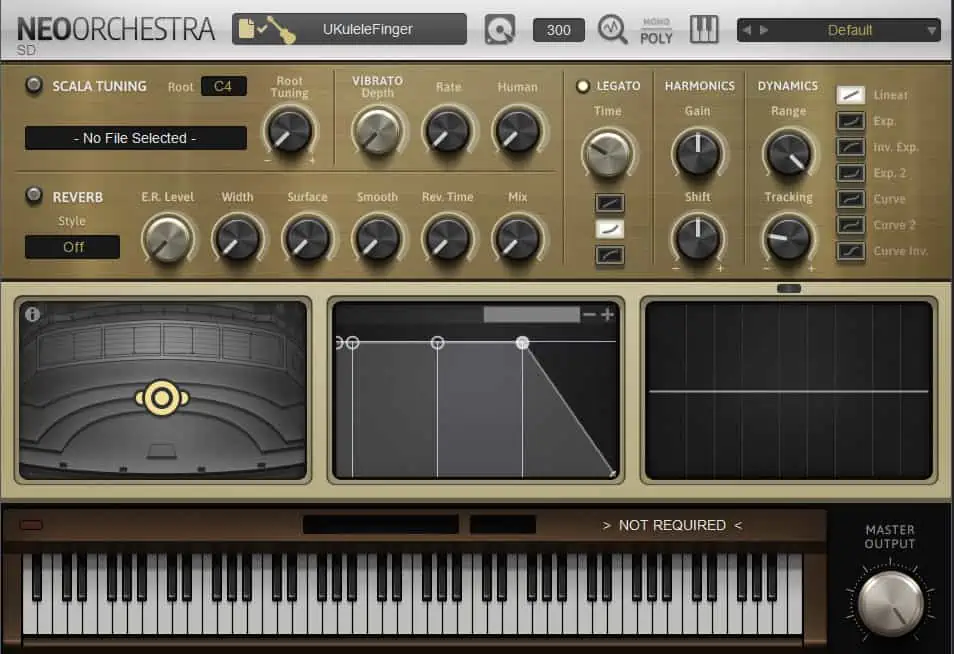 Until October 31st
Neumann W495 EQs were used to master 90% of the vinyl records manufactured from the 1970s to the 1990s. But even after this golden age,many mastering engineers still love this EQ. Why? The W495 has wide equalization curves that can be pushed to ridiculous levels while remaining musical. W495 offers easy tone shaping & character for individual tracks and elevates an entire mix with enhanced presence and depth.
To take Pulsar W495 a step further, Pulsar Audio added the functionality you'd expect from a modern plugin. You'll find an on-screen curve editor, Auto Gain, Mid/Side selection per band, comprehensive digital metering, and more. From channel EQ to mastering EQ, Pulsar W495 is an easy-to-use powerful tone shaper, faithfully emulated from an iconic 3-band EQ.
Forever Free
This extraordinary drum pack is the culmination of a harmonious blend between the renowned Drum Empire 2020 library and the cutting-edge capabilities of MDrumStrip, all within the powerful MDrummer ecosystem. It brings punchy drums to modern metal, rock, and pop genres with flexibility no other drum sample library can offer.
Forever Free
Load up this fuzz pedal to any guitar or bass channel and get that instant, aggressive tonal breakup of sound that you crave. Stop using crappy distortions sold as "fuzz" emulations, and go with the real deal. From Vocal Exciters and Bass Distortion to blown-out fuzz guitar sounds, our included presets with The Fuzz are sure to help you get the sound you're looking for in ANY scenario.
Forever Free
MOONLIGHT CMX is our recreation of the legendary Fairlight CMI, the groundbreaking music production tool that revolutionized the industry in the late 1970s and 1980s. Our recreation is a reproduction of the original instrument, with modern enhancements to make it even more versatile and user-friendly. It features the same digital sampled library that made the original Fairlight such a game-changer, along with the advantage of the latest Kontakt technology. You can create and manipulate sounds in many ways, whether you're a seasoned professional or just starting out. the MOONLIGHT CMX offers a powerful and inspiring way to bring all the sounds of those times back to life.
---
Thanks for reading. Hopefully, you found something cool!
Check out previous FREE Plugins Reports for even more freebies! And remember… there is always a range of free effects, free instruments, and free studio tools available from our partner Plugin Boutique, so check those out too.