Welcome to the latest FREE Plugins Report!
Every few weeks we will let you know the latest news about free plugins. Follow @newplugindeals on Twitter, join the Plugin Deals and Freebies Facebook Group, or check out r/newplugindeals on Reddit if you want to find out about the latest deals and freebies as they happen.
---
Until September 29th
The 909 does not need (or want) an introduction…But it's going to get one anyway! From Madonna's "Vogue" to Inner City's "Good Life," it is the OG pillar of house, techno and modern pop. It changed the landscape of electronic music permanently after its introduction in 1985 and has been sampled more than any other electronic musical instrument (OK, it may be tied with the 808).
---
Until September 30th
'Astro Guitarz' from Cartel Loops is collection of guitar loops inspired by Travis Scott and Post Malone. Inside this pack you'll find 26 perfectly recorded melodies influenced by Travis Scott's album "Astroworld". If you're looking for fresh top-quality guitar melodies for your Hip Hop tracks that are 100% Royalty-Free, you should check out this straight-forward guitar pack. It's an ideal pack to build up your guitar loops library. It might contain that extra element you need to finish off a project. Cartel Loops has provided both wet and dry loops for maximum flexibility.
---
Forever Free – Discuss this Freebie
TugGlicento is an audio effect (Glitch effect) plugin for Windows (VST3), Mac (VST3) it can play multiple effects simultaneously, by triggering box TugGlicento can be as gentle or as noisy as you like. TugGlicento devide audio signal to 5 band with different filter setting (Lowpass, BandPass, HighPass) then apply an effect.
---
Forever Free – Discuss this Freebie
The good old (and new) Blue Cat Audio freeware audio plug-ins gathered together in a single package! All plug-ins are entirely free: no dongle, registration or mandatory newsletter…
---
Forever Free – Discuss this Freebie
Nano Saturate is the fastest way to saturate your sound, for free! It was developed to create the sound of modern progressive house and sounds best on distorted Supersaws. Nano Saturate includes 11 different saturation algorithms to choose from. This VST also includes a invisible limiter. The limiter never lets the peak level of the wet signal surpass the peak level of the original signal (exceptions occur when using the stereo knob). The algorithm also has automatic resonance detection, which then can be controlled using the Drone/Resonance knobs.
---
Forever Free – Discuss this Freebie
Try this legendary virtual piano for yourself.. free.
Free Download Via Native Access
4.8 GB Library
21 Velocity layers
Schoeps MK4 Mic Pair
Kontakt Player NKS Compatible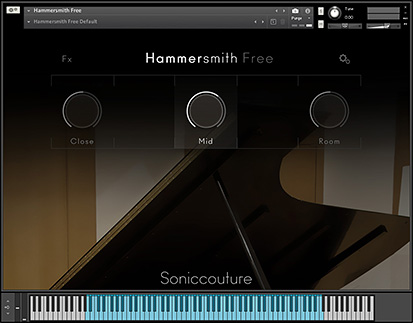 ---
Forever Free – Discuss this Freebie
We have taken the Tan 2 to a whole new level by adding a new powerful tool for better performance and sound quality.
New Features:
Oversampling inside the compressor emulations that change the oversampling rate: 1x (OFF), 2x, 4x to improve audio quality.
Presets
Size
Internal Sidechain
Stereo link ( available only for the Stereo/Double comp emulations)
New Hyper engine
Anti-Aliasing
Various plugin optimisations and graphic improvements.
Several new compressor emulations (Hyper Tan; Hyper Tan AA; Hyper Double Tan; Hyper Double Tan AA ; Original Tan)
---
Forever Free – Discuss this Freebie
Create and save powerful plugin chains with Waves StudioRack, the ultimate plugin chainer – including parallel processing racks, multiband split racks, and quick-access macros to create your own 'custom plugins.'
---
Forever Free – Discuss this Freebie
Unlike other plugins that simulate degradation in "old school" ways like vinyl, tape or cassette, Codec degrades sound in the most common way we hear today, through internet compression algorithms!
Codec is essentially a container that holds an audio compressor (not that kind of compressor) so you can compress and then decompress your sound, in real time, in your DAW of choice.
---
Forever Free – Discuss this Freebie
HZ Multiplier is a FREE multi-effect (Unison, Chorus, Reverb) plugin that adds depth and sparkle to any sound. In simple terms, it transforms dull sounds into epic soundscapes, rhythmic patterns, and most things in-between.
The plugin features a simple modulation system that becomes increasingly more involved as delay times are spread.
---
Forever Free – Discuss this Freebie
Featuring the thick sounds of analog synth paired with an expertly-crafted and growling sound design layer, all presented in a highly customizable interface—FOUNDATIONS | Synth Bass delivers a fundamental starting point to build your story from the bottom up.
---
Forever Free – Discuss this Freebie
4 Instrument Racks and one Simpler preset. Made from the individually sampled Mellotron Church Pipe Organ tapes. For Live 9.7 and up.
---
Forever Free
TRNSTR contains 20 bass instrument patches and 11 drum kits, along with a set of 780 audio samples in 24-bit WAV format. The drums were tenderly recorded through a TLA 5021 valve compressor, sampled through a MPC2500 and enhanced with some other gritty hardware tools. All samples are ready to load as a sound bank in Zampler RX or expansion in current Akai MPC models.
---
Forever Free
Includes high-quality download in MP3, FLAC and more. Paying supporters also get unlimited streaming via the free Bandcamp app.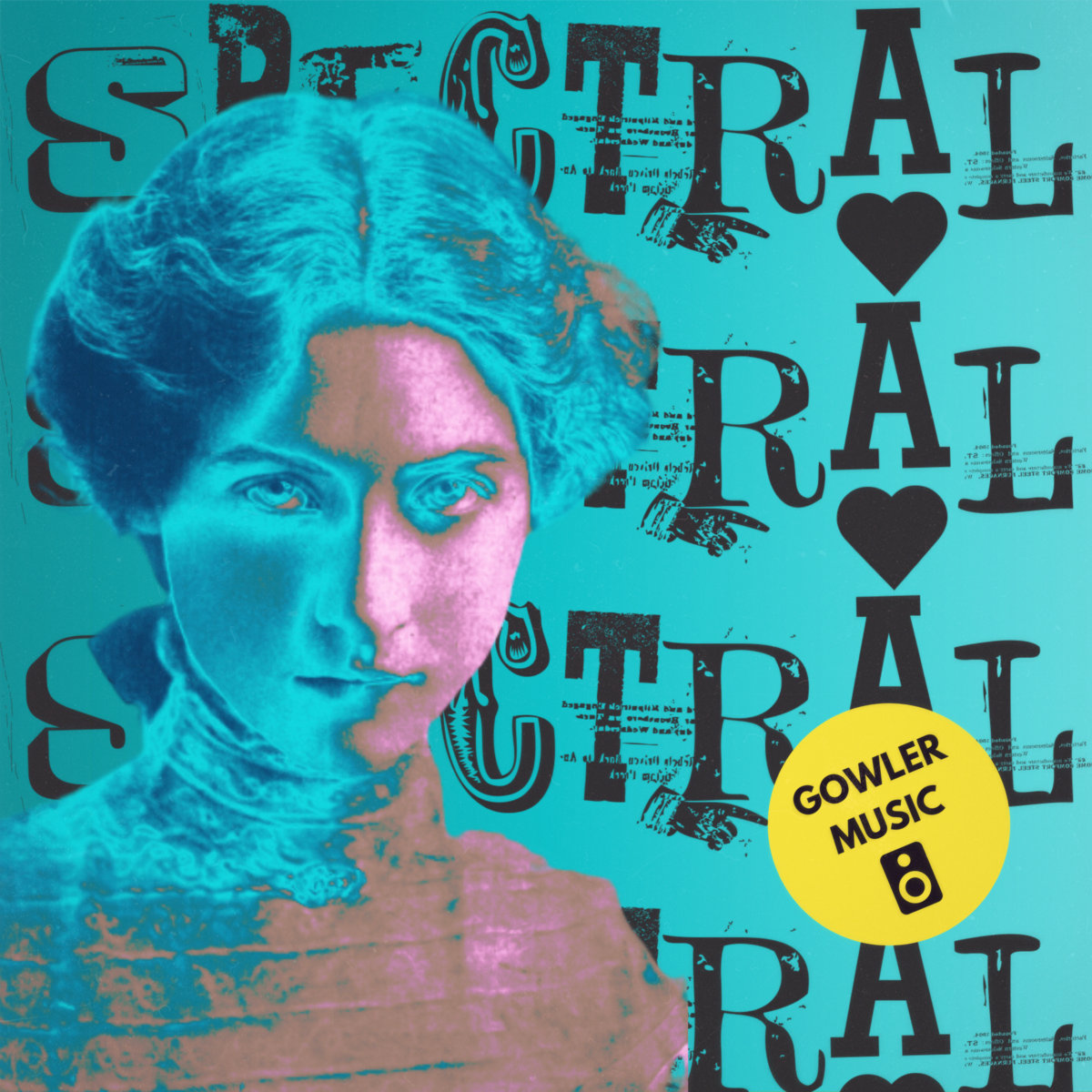 ---
Forever Free – Discuss this Freebie
This was the first ever phaser to come in a small pedal format, but don't let its simplicity fool you: it's a gorgeous, shimmering sound that's been present on countless records, most notably associated with Van Halen and David Gilmour.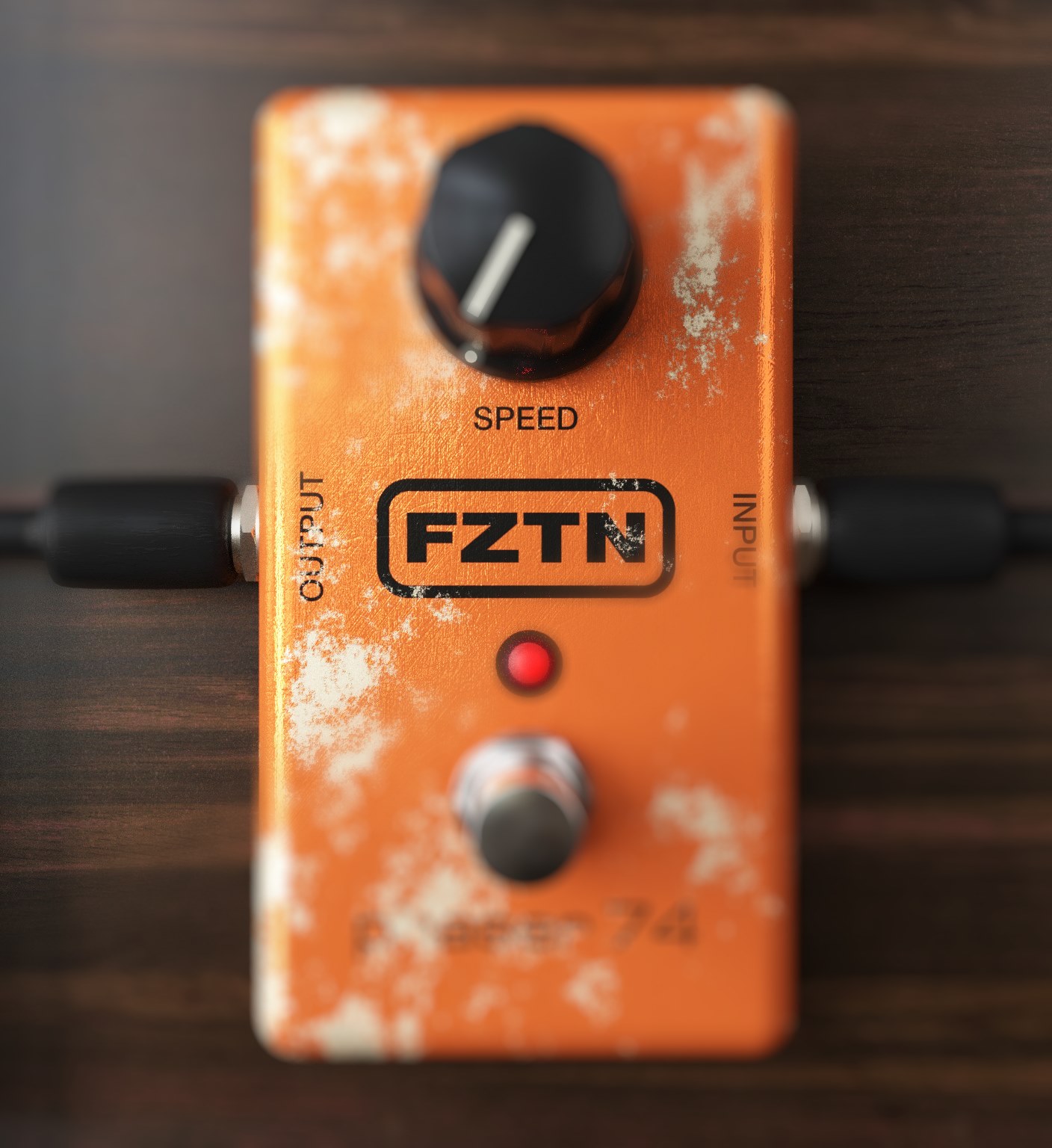 ---
Forever Free – Discuss this Freebie
Epoch Amp is a amp modelling plugin designed to bring realism and versatility to your digital studio. Containing four amp models ranging from clean to edge of breakup, crunchy to high gain, you will constantly be discovering new sounds to add to your sonic arsenal. The full range of the gain knob has been meticulously captured for each of the four amp modes. The plugin also features a mix control for mixing in your input signal with the dirty signal. It has built in Impulse Responses hand picked for each amp mode, which you can turn off to use your own. Epoch Amp is intended to be used as the foundation of your signal chain to add any number of other effects to.

---
Forever Free – Discuss this Freebie
---
Forever Free – Discuss this Freebie
Abstract is a steel percussion library like no other. Recorded in exceptional detail and performed with a range of sticks, mallets, bows, this wonderful library features a range of energetic hits and abstract effects. The library was performed by world class percussionist Joby Burgess, who is known for his virtuosic performances across blockbusters such as Black Panther, Mission Impossible, Alien and many more..
---
Forever Free – Discuss this Freebie
TesslaPRO brings back the subtle artifacts from the analog right into the digital domain. It sligthly colors the sound, polishes transients and creates depth and dimension in the stereo field to get that cohesive sound we're after. All the analog goodness in subtle doses: It's a mixing effect intended to be used here and there, wherever the mix demands it.
The mkIII version is a technical redesign, further refined to capture all those sonic details while reducing audible distortions at the same time. It further blurs the line between compression and saturation and also takes aural perception based effects into account.
---
Forever Free – Discuss this Freebie
Magical 8bit Plug 2 is a software-synthesizer developed by Yokemura@YMCK which generates primitive electronic sounds like the old 8bit game consoles. It can be used as a plug-in for the host applications that support Audio Units or VST.
---
Forever Free – Discuss this Freebie
Zither Renaissance is a virtual instrument based on a damaged plucked zither recording that has been restored. A combination of audio engineering techniques has been used to make these sitar samples great: spectral repair, adaptative noise removal, and manual retuning.
---
Forever Free – Discuss this Freebie
Gala has full synthesis section, 2 different midi velocity options, a user friendly global hipass-lopass filter, a full section of built in effects (saturation, chorus, phaser,tremolo, reverb and delay), built-in draw-bars system per oscillator, an advanced mono mode, full midi map, stereo and gleam effect and a resizable and customizable GUI.
---
Forever Free – Discuss this Freebie
Apricot is completely free. No credit card, no email signup, no copy protection. It is currently in public beta. Requires Windows 64-bit or Linux and a compatible host. See the download page for full details.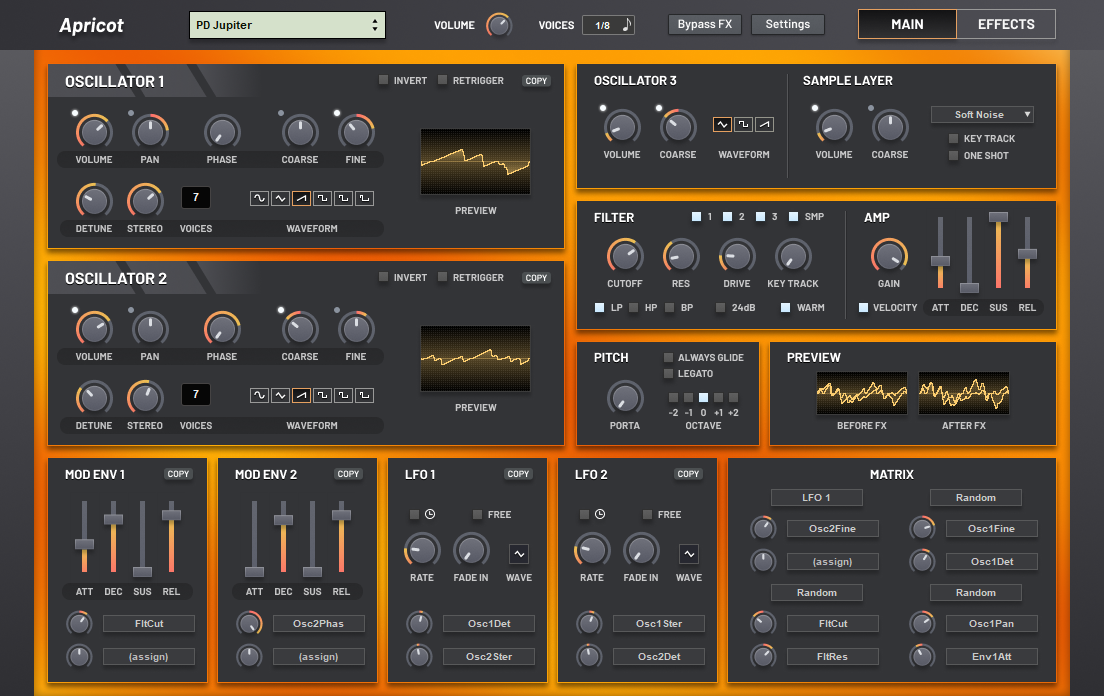 ---
Forever Free – Discuss this Freebie
TEQ-421 is freeware equalizer plug-in for professional music production applications. This equalizer features only three bands (Triple EQ), finely tuned to deliver good results in many cases, thus being extremely easy to use. Beside this, the plug-in features internal non-parametric harmonic coloration modules (derived from HarmoniEQ plug-in) that produce a smooth saturation and a "presence" effect.
---
Forever Free – Discuss this Freebie
Red Pack Drums offers a FREE demo of their DS Drum – RCS Essentials Mahogany drum kit for Kontakt Player. Drums are often the foundation of any great song or musical production. They set the groove and breathe life into a track.
---
Thanks for reading. Hopefully you found something cool!
Check out previous FREE Plugins Reports for even more freebies! And remember… there is always a range of free effects, free instruments, and free studio tools available from our partner Plugin Boutique, so check those out too.
See you next time!